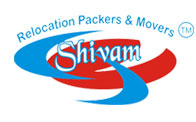 Shivam Relocation Packers and Movers
Most Reliable and Safe Moving Services
node
40212
About Us
Shivam Relocation Packers and Movers is India based shifting company offers the most reliable and safe moving services like Relocation Services, Loading and Unloading Services, Car Carrier Service, Packing and Moving Services, Warehousing Services, car transportation Services in Delhi, Office shifting service in Delhi, Door to Door Transportation Service and Industrial Goods Relocation Service. All the shifting services at our end are executed with full dedication and with the help of advanced technology system.
Our Services 
We offer wide range of packing and moving services to our valued customers. Our moving services entails:
Packing and Services
Loading and Unloading Services
Car and Carrier Services
Warehousing
Household Moving Services
Office Moving Services
Logistics Services
Truck Rental Services
Car Transportation Services
Movers and Packers Services
Best Packers & Movers
Quality
We excel in providing our valued customers with the quality enhanced services at the most economical rates. All your precious goods are packed in a good quality materials in order to ensure their safety to the maximum. The packaging materials include cartons, plastic or gunny bags, thermocol etc. Apart from this, we also make use of modern technology instruments such as car trailers, hydraulic elevators or lifters and many others to load and unload your goods.
Infrastructure
We at Shivam Relocation Packers and Movers with the combined efforts of our efficient team and technology have worked hard to build the most competent infrastructure. Our substructure includes:
Use of quality oriented packaging materials like Hessian cloth, barrels, metal or plastic drums, wooden crates, pallets and so on.
Thoroughly trained and well organized team of members who hold expertise in delivering the moving services.
Scratch- free shipping and handling of goods at your doorstep.
Shivam Relocation Packers and Movers Reviews
Shivam Relocation Packers and Movers
Excellent
Excellent service provider. Very convenient shifting.
Shivam Relocation Packers and Movers
Great Service by Shivam Relocation Packers and Movers
Super fast. They came in. Get the job done. Got out. They confirm with me which things to go where and plan accordingly. One of the good Packers and movers.
Shivam Relocation Packers and Movers
Good Service
Good staff.. Showed up on time. Took their time to pack carefully.
X
Raj International Packers & Movers
Shortlisted, Get Quote from them and Similar.
Contact Shivam Relocation Packers and Movers