Ideal Places To Live In Surat and Enjoy A 'Surti' Life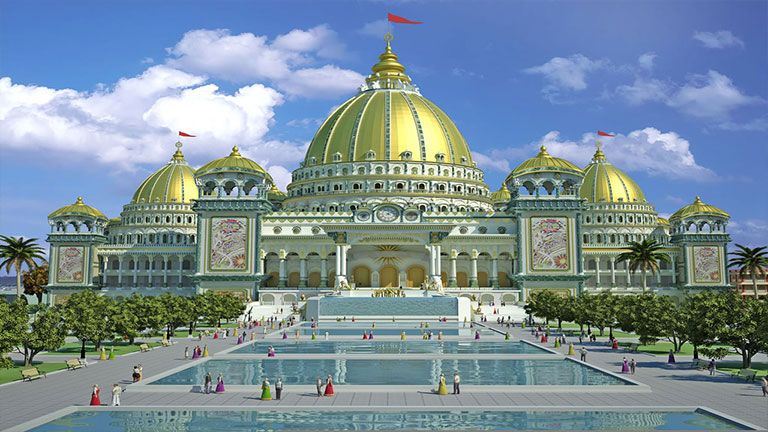 Hey, planning to move to Surat? We agree that you must be excited enough, especially you are shifting for the first time in such a beautiful and well-developing city known as the largest city in the state of Gujarat.
We agree that finalizing your new house and locality should mainly depend upon your daily life routine; like if you are a working professional, or if you have small kids going to school, having elder parents in the home, etc. then you must look for a locality as per the needs to have a relaxed and balanced life.
We understand the stress of finding a suitable home in a new city, that's why we have done broad verification and found some of the best residential areas as well as nearby daily life facilities available for you to enjoy your time.
Here is a list of some of the best residential areas in Surat, which will help you to make an accurate decision to have a safe & secure dream home in your new city.
Are you looking for relocation service providers near your location?
Top 6 Residential Areas in Surat
Adajan
Adajan is one of the best residential areas of Surat due to many reasons Adajan, such as a very peaceful, calm, and clean locality. Also, the Environment of Adajan is lovely with all the daily life requirements. Adajan is best as you can get parks and recreation areas, street-food stalls, 24/7 transportation service, well-maintained flats, etc. this residential area provides you the best and safe accommodation at competitive rates.
Everyday needs near Adajan
Schools: Presidency school, Shree Swaminarayan Academy, Sindhu Seva Samiti School, Lotus Kidzee Preschool, TNJ International School, etc.
Companies: SNK IT Solutions, NNC Infotech (P) Limited, IDK IT SOLUTIONS, Daydream Soft (P) Limited, Tecocraft - Software development company, and many more.
Hospitals: Wings Hospital, Shubham Hospital, Shalby Hospital, Eva Hospital, Arham Hospital & ICU, etc.
Nearby Parks: jk park, Jyotindra Dave Udhyan, Linear Park, etc.
Places to visit: Tapi River Front, Shree Ramji Temple, Glorious Restaurant, CRUNCH, etc.
---
City-light
City-light is one of the modern and fast developing city areas in Surat. Nowadays, City Light is among the ideal structured as non-commercial places in Surat city and with highly maintained and high-rise buildings available at best price. This area is also known as an excellent place where lots of Movie theatres, shopping malls, restaurants, where you can experience your best time with your dear ones.
Everyday needs near City-light
Schools: Pinkan Blue Preschool, St.Thomas English Medium Higher Secondary School, Victor Public Inter College, T.&.T.V Nanpura High School, etc.
Companies: Bluesoft IT Solution, VAH Infosol, Lamp Technologies Pvt Ltd, Nissan Infotach, Extreme IT Solutions, etc.
Hospitals: Agrawal Hospital, Miraj Health care & Nursing Home, Healing Hands Hospital, Bombay Multi Speciality Hospital, and many more.
Parks for recreation: Shanti Kunj Udya n, Lal Bahadur Sashtri Udyan, Maharaja Agrasen Garden, etc.
Attractive places to visit: Science Centre Surat, Coffee Culture, Snow Park, Sardar Vallabhbhai Patel Planetarium, Sneha Rashmi Botanical Garden, etc.
---
Vesu
Vesu was known as a village in earlier days, but due to speed development, it has become of the best residential area of Surat with all the daily life as well as the best transportation facilities available to have a balanced life. You can have an all-around infrastructure with a good number of hospitals, schools, nearby parks, and malls to be safe from daily traffic problems.
Everyday needs near Vesu
School: S. D. Jain Modern School, Agarwal Vidya Vihar, Hill's High School, L. P. Savani Academy, J H Ambani Saraswati Vidyamandir, etc.
Companies: Key Concepts IT Services LLP, TechQSoft, JayamSoft Global Service LLP, Graphionic Infotech, Embtel Solutions, and many more.
Hospitals: Sanjeevani Multi Speciality Hospital, Green Leaf Hospital, Noble Multi-speciality Hospital, Nirmal Super speciality Hospital, etc.
Parks for refreshment: SMC Garden Vesu-Magdalla, Eco Farm, SMC Garden, Poddar farmhouse, etc.
Best Places to visit: Sarthana National Park, Dumas Beach, Tapi River Front, etc.
---
Piplod
Piplod is known as one of the best residential areas to live in Surat for everyone with transportation and accommodation rates. You can have a stable life with easy access to nearby markets, hospitals, schools, parks, local markets, etc.
Everyday needs near Piplod
Schools: Shardayatan School, Lancers Army School, T M Patel International school, T M Patel International school, Hello Kids, etc.
Companies: Aistro IT Solution, Phoenix Global IT Solutions, JSbot.io, GoogleTech Software, Visual Infosoft Private Limited, and many more.
Hospitals: Piplod Multispeciality Hospital, Sunshine Global Hospital, Florence Hospital, Shah Hospital, etc.
Parks for recreation: S.M.C Killol Kunj, SMC Garden Vesu-Magdalla, Pal Kids Garden, etc.
Attractive Places to visit: Lake View Garden, Dutch Garden, Sneh Rashmi Botanical Garden, etc.
---
Rander
Rander is one also known as one of the prime residential place of Surat to live for all age group of people; it is located at the riverside of Tapi. This city area is also developing very fast progressively, that's the reason people are moving speedily in this beautiful and neat city area. Rates of houses and properties are quite high in this but is one of the wonderful place to live.
Everyday needs near Rander
Schools: M.M.P High School, Kids Planet English School, Lokmanya School, Municipal School Board, Presidency school, Aegis International Preschool, etc.
Companies: Navkar Software, TechnoTouch Infotech, iRoid Solutions, and many more.
Hospitals: Amar Children Hospital, Ashadeep Hospital, Lifeline Multispeciality Hospital, Love N Care Hospital, etc.
Nearby Parks: EXORA GARDEN, Faruqi Garden, Kavi Narmad Garden, Gani Dahiwala Garden, etc.
Best Places to visit: Amaazia Water Park, British Cemetery Surat, Suvali Beach, etc.
---
Palanpur
Palanpur is a quite busy city area and a municipality of the Banaskantha district in Gujarat. It is one of the most extensive and well-developed residential areas with the presence of ancient Hindu and Jain temples. After shifting here, you can find the best educational institutes, industrial hubs, high-end restaurants, top hospitals, and many more day-to-day life necessities at a pocket-friendly price.
Everyday needs near Palanpur
Schools: LP Savani School, Navasarjan High School, Allen Adajan, The Sun preschool, Seven Steps School, Navsarjan Hindi Vidyalaya, etc.
Companies: Freya Infosys, Aspirebit Technolab OPC Pvt Ltd, Easybzee Innovative technology, Invicta Systems, and many more.
Hospitals: Madhuram Hospital, Mamta Hospital, V4U Hospital, Kiaan Children Hospital & Dental Care, Krishna Heart Center, etc.
Parks for recreation: Nilkanth Park, Palanpur Lake Garden, Palm Garden, Walkway Garden, etc.
Attractive places to visit: Jessore Sloth Bear sanctuary, Kedarnath Mahadev, Balaram Palace Resort, etc.
---
About Surat City
Surat is recognized as the diamond city of the world as it has the largest hub for diamond cutting and polishing; that's why it has got the name of diamond city because more than 90 percent of the world's diamonds are refined here. It is also well-known for its silk fabric and cotton mills, you can find more than 300 dyeing and printing mills, and the annual turnover is 5 billion rupees. That's the reason people from all around the country come and shop for fabrics from Surat due to which it is also known as the Silk City of India. You can also grab the best higher studies in this city due to the presence of numerous top colleges and universities; Surat is among the five cities that have a prestigious law college called Auro. Surat's municipality is the wealthiest in India, as it used to be the highest tax-paying city in India. The economy is so well established that there's hardly any effect of the recession on Surat!
Other than this, you will be surprised to know that Surat is one of the cleanest cities in India, which has speedily increased the relocation demands in the past few years. Surat is one of the best choices for tourists to explore, given the fact that it maintains healthy lifestyle standards. From its streets to its marketplaces, public transport to residential areas, you find the residents and administration putting efforts to maintain the purity of this city. Also, the railway station of Surat was awarded the cleanest railway station title in 2016 demonstrates this fact. Traveling in and around Surat is affordable and hassle-free owing to its brilliant infrastructure. The city is blessed with having the maximum number of flyovers in the country, which makes the movement of traffic within or outside the city without any interruption. Surat is one of the first Indian city to have CCTV cameras installed on the roads, which help locals as well as tourists to while drive and travel without any fear; that's the reason this attractive city is also known as one of the safest city of India. You can also enjoy mouth-watering dishes here like khaman, dhokla, locho, etc. at a reasonable price to make your day happy and energetic.
---
Are you planning for relocation soon? Get a Free Quote Instantly from our Top 3 Packers and Movers matching your needs & nearest to you.
Finding a perfect dream home in Surat is one of the challenging tasks due to everyday increasing relocation demands, that's why we are available here with some the ideal residential areas to live in after doing in-depth verification where you will get all the amenities of modern life as per your daily life necessities. Because once you will finalize your new residence, you can't immediately change your decision, and you start regretting on your own judgment; that's why we are available to guide, which are the best residential area in Surat where you can have comfortable and affordable life with your beloved ones.
No need to be stressed due to packing and moving your household goods, as you can hire cheap and best packers & movers who are trained enough to provide you end-to-end relocation service at affordable. So just be relaxed and make exciting plans to explore your new city – "THE DIAMOND CITY."