Top 7 Best Places to Live in Gurgaon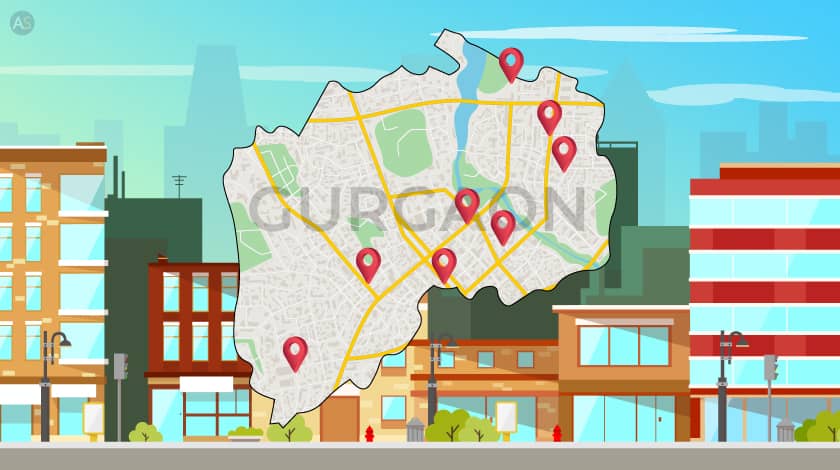 Gurgaon, a "budding and Millennium city" situated in Haryana and on the border of Delhi, has grown into one of the top cities in India. Whether it's standard of living, career opportunities, healthcare or education, it is definitely up there among the best in the country. It is extremely well planned and administered and has a lot of green cover as well.
It is an IT hub with several prominent organisations setting up camp there. So it hardly comes as a surprise that there has been an influx of people into the city in the past few years. If you are among those who are looking to move to Gurgaon, then you are really spoilt for choice when it comes to residential areas.
The city has some brilliant residential localities that are planned pretty much to perfection. Some cost a lot, some, not so much. In this blog, you will learn which are the 7 best places to live in Gurgaon and what makes them the best.
Sector 49, Sohna Road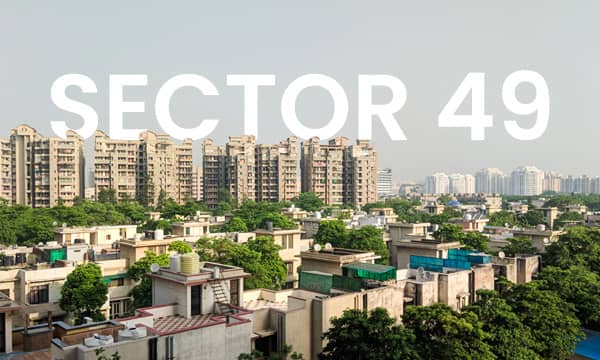 Sector 49 is well-known for its well-furnished residential apartments. This area has the most extensive range of residential flats in the entire Gurgaon region, covering over 37 acres. It is well-connected by all means of transport, making travel from one area to another quick and easy. Sector 49 boasts several top institutes and IT hubs, making it the best place to reside.
Amenities in Sector 49:
Schools: The Play House, Pallavan School, DAV Public School, Basant Valley Global School, and more.
Companies: Capgemini IT India Pvt. Ltd., Infinite IT Solutions, Starling Softwares, Oodles Technologies Private Limited, and more.
Attractions: Lohagarh Farms, Sai Dham Temple, ISKCON Gurgaon, and more.
Malls: Sapphire Mall, Omaxe City Centre, Elements One Mall, and more.
Parks: Vatika City, Crescent Park, Crimson Park, D Block Park, and more.
Hospitals: She Clinic, Shreeji Clinic for Children, 32 Pearls Dental Clinic, Gobind Hospital, and more.
Sector 82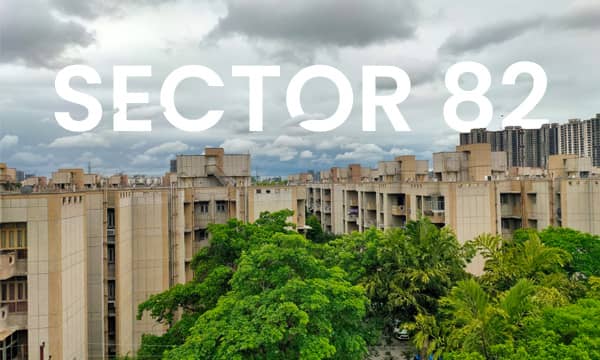 Sector 82 offers plenty of well-maintained residential buildings ranging from low-rise to high-price, making it one of the best residential areas. With over 1400 apartments, several IT companies, the best schools, and universities, this area offers the daily requirements needed without travelling a long distance. The best and most affordable transportation facility is also available 24 hours to help you move locally or outside Gurgaon.
Amenities in Sector 82:
Schools: Melora Playschool & Daycare, Yaduvanshi International School, Foster Kids Gurgaon, Delhi Public School, and more.
Companies: DiracERP Solutions, DigiSavy, and more.
Attractions: Sultanpur National Park, Mansa Devi Temple, Mohan Ram Temple, and more.
Malls: Moonu Felrs, Royal Home Interio Gurgaon, and more.
Parks: H-10, K K Yadav Farm, and more.
Hospitals: Paras Clinic, Mission Hospital, Saksham Healthcare, and more.
Sector 72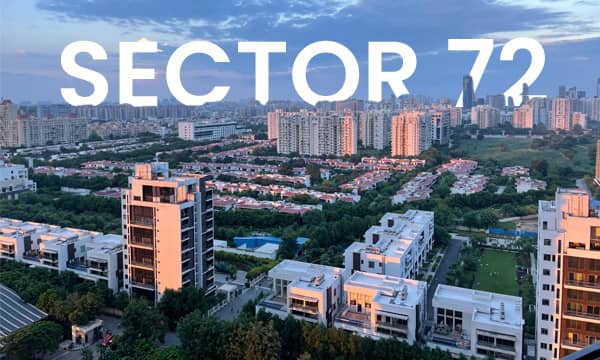 Sector 72 is now known as the hub for smart residential projects, and its proximity to many prominent areas adds maximum job opportunities. Its closeness to Sohna and Faridabad also boosts its connectivity accurately. The area's proximity to Golf Course Extension Road, the best schools, hospitals, malls, etc., has made it more famous among job seekers, students, and middle-class families.
Amenities in Sector 72:
Schools: Day Lite Solutions, Creative Minds Public School, Apni Pathshala Foundation, and more.
Companies: SUSCO, Solicitude IT Services LLP, and more.
Religious places to visit: Hanuman Mandir, Shree Shiv Shakti Temple, Baba Saryugdas Temple, and more.
Malls: Shop Eeze, Omaxe Gurgaon Mall, and more.
Parks: Joggers Park, Public Park, and more.
Hospitals: Navjeevan Clinic, Ayushman Hospital & Trauma Centre, Sethi Hospital, and more.
Sector 23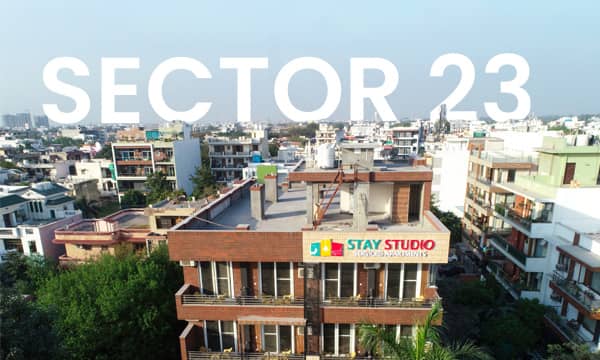 Sector 23 is one of the oldest and most well-developed areas of Gurgaon, where you can rent or buy property at a reasonable cost compared to newly established localities in Gurgaon. Due to the presence of the best commercial hubs and necessary facilities required for safe accommodation, Sector 23 has become one of the most famous residential areas. 
Amenities in Sector 23:
Schools: GigglesNWiggles, Swiss Cottage School, The Maurya School, Gemstar Kidz, etc.
Companies: Sofgen Computer Consultants (P) Ltd., XOVEX, IAP Company Private Limited, etc.
Best places to visit: Shri Shakti Temple, The Hidden Hour, etc.
Shopping Malls: Ansal Plaza, Palam Triangle, Ambience Mall, etc.
Parks for recreation: Sector 23 Park, Society Park, Community Park, NEMA Park, etc.
Hospitals: Columbia Asia Hospital, Metro Hospital & Heart Institute, Dr Gurbir Kaur Residence Cum Clinic, and so on.
MG Road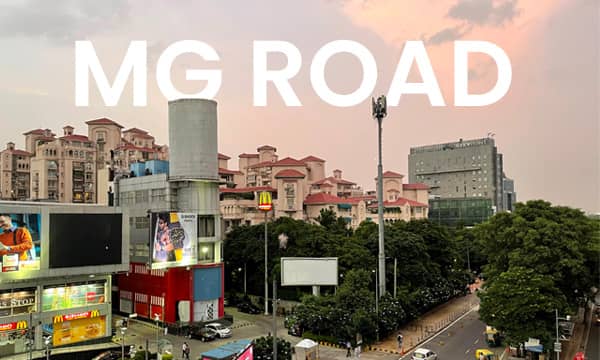 MG Road is one of the best residential areas in Gurgaon, with well-developed apartments, malls, restaurants, and hospitals. Due to these daily life facilities, people are becoming more interested in residing here. The area provides the best transportation services with metro connectivity to move to any other area of Gurgaon quickly.
Amenities in MG Road:
Schools: Narayana e Techno School, S. B. Public School, Sherwood Convent School, etc.
Companies: Vital Wires Consulting Pvt. Ltd., Johnson Controls PLC, Big Bird, etc.
Famous places: Aravali Biodiversity Park, Sanskriti Museums, Museum of Folk and Tribal Art, etc.
Nearby Parks: Andheria More Park, Police Lines Park,
Hospitals: Kalyani Hospital, Garg Hospital, Dr Shroff's Charity Eye Hospital, etc.
Hasanpur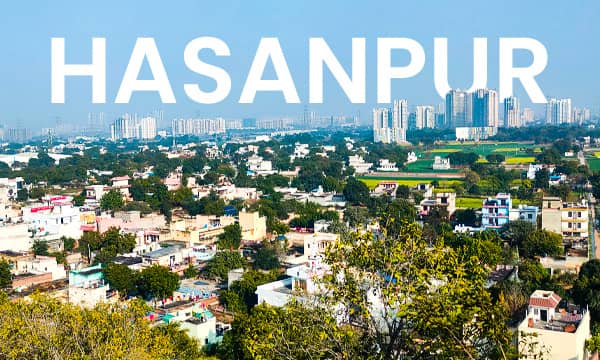 Hasanpur is also one of the most preferred suburbs of Gurgaon, located 26.9 kilometres from the IGI Airport. This residential area is close to NH8, also known as the Expressway, which makes it well-connected to south Delhi. The presence of top schools, companies, reliable transportation, and other necessary facilities has led to an increase in the number of people moving to Hasanpur in the past few years.
Amenities in Hasanpur:
Schools: Shalom Hills International School, Alpine Convent School, Salwan Public School, Ajanta Public School, etc.
Companies: Tata Consultancy Services ltd, Aricent, Infosys Limited, Cognizant, etc.
Attractive places: Gurudwara Bangla Sahib, Lodhi Garden, Mughal Garden, etc.
Parks for relaxation: Cyber City Park, Garden, and many more.
Hospitals: Shree Shyam Hospital, Medanta -The Medicity, Cloudnine Hospital, etc.
Sector 43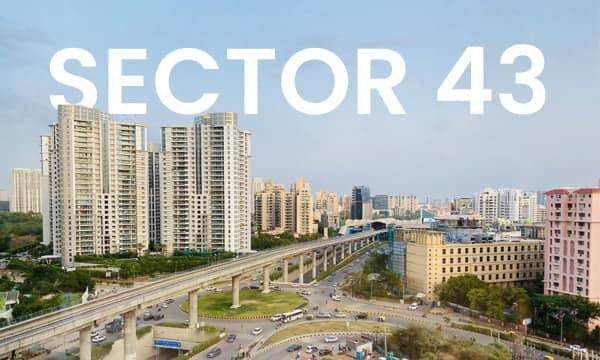 Sector 43 is connected to all major roads in the NCR, such as NH-8, Golf Course Road, and NH-236. The nearest metro station is only 2.9 kilometres away from Sector 43, making it a highly preferred residential area. The housing units here are equipped with modern facilities, making it an ideal location for bachelors, families, and young couples.
Amenities in Sector 43:
Schools: Amity International School, Excelsior American School, Blossoms, Kiddian Heights, Ambience Public School, etc.
Companies: Toluna, Qtel Comtech Ltd., Seven3Rockers Technologies Pvt. Ltd., and many more.
Attractive places: Sai Ka Angan, Gallery Art Farrago, Purana Qila, etc.
Nearby Parks: Jogging Park, Sushant Lok Central Park, Lily Park, etc.
Hospitals: Paras Hospitals Dementia Clinic, Max Hospital, Umkal Hospital, and many more.
Conclusion
We agree that finding a perfect and reasonable residential area in Gurgaon is quite tricky since there are a lot of factors to consider and the sheer size of Gurgaon doesn't help either. So, this blog will help you narrow that list down a little and find the perfect place for you to reside in.