9 Best Affordable Places To Live In Jaipur -The Pink City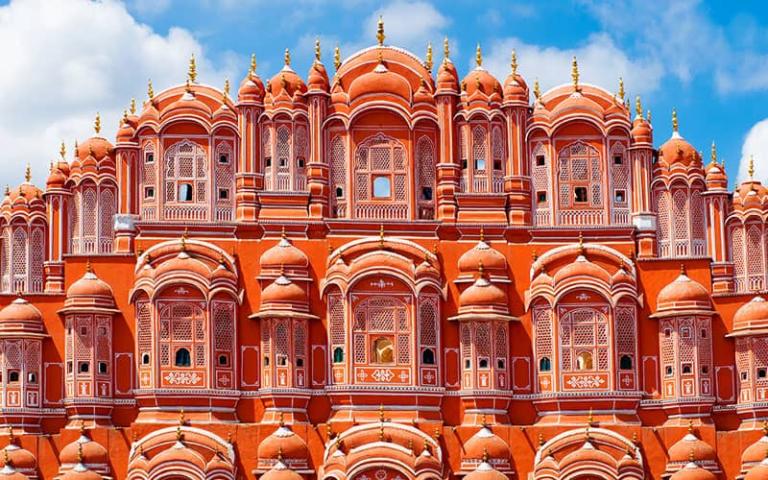 If you're planning to move into the Pink City and Capital of Rajasthan, Jaipur, you would be glad to know that it is one of the first planned cities in the country. Jaipur is also one of the most preferred tourist destinations inviting visitors from all over the world.
However, when it comes to searching and finalizing a perfect residential area in Jaipur, it's obvious you might get disorganized due to the increasing population, and you will fail to identify which residential area will be more suitable and secure for you and your loved ones.
While finalizing your new home, you must select a community which is located close to your daily life needs, so that you can get rid of daily traffic every morning. If you have toddlers going to school, then you must never stay too far from their school as they will have to travel long distance every day, that's why your new locality should always depend on your daily life desires.
Planning to move to Jaipur? Get a free quote from relocation companies in your city to hire a reliable packer mover firm quickly!
We have seen several cases, where people become confused due to lack of knowledge and time to enquire about the new residential area and end up getting worried about making the wrong choice of place. Go through the detailed list of best residential areas to live in Jaipur along with details of amenities nearby for a comfortable stay.
Cheap and Best Places to Live in Jaipur
#1 Mansarovar
Mansarovar is one popular residential area in Jaipur as it is known as home for students, bachelors and families as cafeterias, malls, hospitals, etc. are located nearby which helps people to avail all the daily life survival necessities quickly. Mansarovar is known as the host of educational facilities available at every corner, that's why it has become one of the first choices for newcomers. This area also has Metro connectivity running through which helps people to stay well connected to all the areas of Jaipur as it is also known as center of Jaipur which offers you best accommodation at competitive prices.
Essential things in Mansarovar:
Schools: Kids Club School, Cambridge Court High School, Neerja Modi School, SBIOA Public School, Janta Girls Public School
Companies: Cubeheap Technologies, Climax BPM, Decurtis Software Solutions Pvt. Ltd., etc.
Attractive Places: Rajasthan Tourism, Mar Thomas Church, Sai Baba Temple, Kidosphere, etc.
Malls: GTG Shopping Centre, Tara Shopping Mall Shop, Flying Machine Store, etc.
Parks for refreshment: Woodland Park, Mansarovar Park, Stone Park, Sector 12 Public Park, etc.
Hospitals: Apex Hospitals, Saket Hospital, Metro Mas Hospital, Mansarovar Hospital, etc.
---
#2 Malviya Nagar
Malviya Nagar is one of the preferred residential areas of Jaipur. This area is also known as active commercial center with various industrial and commercial established here, that's why it has become best choice for officegoers. Malviya Nagar is famous for some top-performing IT firms like Genpact, Gaurav Tower, World Trade Park, etc. The residential charges in Malviya Nagar are quite expensive as it is a high-class location facility where you can have a stable life.
Essential things in Malviya Nagar:
Schools: Super Kids Preschool, Malviya Convent School, St. Edmund's School, Defence Public School, Gyan Vihar School
Companies: Octal IT Solution, Appiqo Technologies, ATCS, B2infosoft, and many more.
Famous Places: Exotic India Destination, Jawahar Circle, Snow Planet, Jhalana Safari Park, etc.
Malls: Crystal Court Mall, GT Central Mall, World Trade Park, Jalsa Mall, etc.
Parks for refreshment: Calgiri Park, Sector 1 Park, Park - Malviya Nagar, etc.
Hospitals: Fortis Escorts, Ghiya Hospital, Agrawal Hospital, Shri Hospital, etc.
---
#3 Jagatpura
Jagatpura is a prominent locality in South Jaipur with rapid development. It has various of top hospitals, schools; Engineering university, IT firms, etc. provide all the demands of all its peoples. Jagatpura has best transport connectivity to parts like Sitapura, Malviya Nagar, for stress-free transportation which makes it a more favorable location for a family looking for a home.
Essential things in Jagatpura:
Schools: Tuito International School, Sadguru Public School, Golden Era Academy, Divine Academy School, Bright Birds School
Companies: Aaron Softech Pvt Ltd, Neutrino IT Technologies P Ltd, Red Inno, and many more.
Famous places: Tejaji Temple, Jaipur Zoo, etc.
Malls: Shopping World, Gold Souk Grand Mall, Textile Market, etc.
Nearby Park: Vivek Vihar Park, Public Park, Shiv Park, etc.
Hospital: Shri Hospital, Pataliya Hospital, Jaipur Eye and Dental Hospital, etc.
---
#4 Vaishali Nagar
Vaishali Nagar is also known as one of the booming suburbs of the Jaipur, and this area elongates from Queens Road to Delhi & Ajmer Roads. Vaishali Nagar is home of all large number housing properties of all budget categories. This area has become a metropolitan city of Jaipur, and you can fulfill their daily needs without going main city. This area is also known as excellent place where lots of shopping malls, restaurants, Movie theaters, National Handloom and more have been established where you can enjoy your time with your dear ones.
Essential things in Vaishali Nagar:
Schools: Sunstar School, Kimberlite Elementary School, D.A.V Centenary Public School, Blue Star Public Senior Secondary School, Tagore Public School, etc.
Companies: BEL Technology, The Datacube Softech Pvt Ltd., M.S. Technosoft Pvt. Ltd
Attractive places: Akshardham Temple, Inox Cinema, Karni India, etc.
Malls: E Block Shopping Centre, Evershine Tower, London Street Bazaar, Shree Nath Tower, etc.
Nearby Park: Girnar Park, Akshardham Park, Nagar Nigam Jaipur Park, Guru Jambeshwar Park, and many more.
Hospital: Vaishali Hospital and Surgical Research Center, Dr. Narang's Hospital, Global Heart & General Hospital, and many more.
Are you Looking for best packers and movers in Jaipur?
---
#5 Ajmer Road
Ajmer Road is also known as one of the well-organized residential as well as commercial area of Jaipur, where you can have high-salaried jobs and furnished house. The area has witnessed a vast improvement in terms of residential and infrastructure spaces. The top-notch real estate builders are taking up projects with a mindset of changing the city's skyline.
Essential things in Ajmer Road:
Schools: La Montessori School, Edify World School, Ebenezer Academy, Learning Step School, etc.
Companies: Permute IT Pvt. Ltd., Leon eSyncodus IT Labs, Charman IT Solutions, Techradius Hitech Pvt. Ltd., etc.
Attractive places: Amber Palace, Nahargarh Fort, etc.
Malls: Anchor Mall, Vocal Bags, Pinkcity Trade Centre, and many more.
Nearby Park: Azad Park, Maharaja Shivaji Park, Gandhi Nagar Park, etc.
Hospital: Shubh Hospital, Rohit Hospital, Asopa Hospital, etc.
---
#6 Durgapura
Durgapura has seen spectacular growth in the total set-up and luxurious residential societies, where you can enjoy your life with all the modern life facilities available nearby your residence. Durgapura has become of the most favorite place to live in due to excellent connectivity through Tonk Road and Mansarovar, and you can enjoy your weekends visiting the exciting sites to get a break from your busy life.
Essential things in Durgapura:
Schools: Seedling Modern High School, Saint Paul's School, Unit-2, Vidhyasthali Public School, Govt. Girls Sr. Sec. School, etc.
Companies: Elire Tech, Data Ingenious Global Limited, Helios Web Services, Total Sources, etc.
Attractive places: Sun Temple, Raj Mandir, etc.
Malls: Manglam Plaza, Shivam Plaza, Jhulelal Gift and Toy Shop, etc.
Nearby Park: Durgapura Public Park, Adarsh Block Park, Durga Park, etc.
Hospital: AANCH Hospital, Durgapura Hospital, Cocoon Hospital, Chandra Hospital, and many more.
---
#7 Chokhi Dhani
Chokhi Dhani is a beautiful area of Jaipur which doesn't need an explanation. It is also well-known as Rajasthani village-themed hospitality and has become one of the significant tourist charms in Jaipur which gives unique experience attractions to the visitors across the world. If you love to visit beautiful places, then Chokhi Dhani is a perfect residential area for you to have a pleasant life.
Essential things in Chokhi Dhani:
Schools: H.S. Public School, The Victory School, Bas Bilva School, etc.
Companies: Cyzant Software Pvt. Ltd, T3techno, etc.
Attractive places: Gyan Museum, Sisodiya Rani Bagh, etc.
Malls: Ashoka Shopping Centre, Khushal Gen.& Fancy Store, and many more.
Nearby Park: Apex Circle Park, Poornima Central Park, etc.
Hospital:  Bilwa Hospital, Shirsh Hospital, Kedawat Hospital, and many more.
---
#8 Jhotwara
Jhotwara is situated in the north-west direction of Jaipur, and it is a residential area of Jaipur Rajasthan, and it has the best connectivity with rest of the areas through local buses, railway station, etc. which has made this area more preferable choice for families and bachelors.
Essential things in Jhotwara:
Schools: Kids Care International School, Somani International School, St. Anselm's North City School, and many more.
Companies: Parasme Software & Technology, Webseek IT Solution, Nakul IT solutions, Srewa IT Solutions, etc.
Religious places: Vaishno Devi Mandir, Khatu Shyam Temple, Holy Redeemer Church, etc.
Malls: Triton Mall, Pink City Plaza Jhotwara Jaipur, etc.
Nearby Park: Rahmaniya Park, Alfa park Jaipur, Ganesh Nagar Main Park, etc.
Hospital: MAXX Hospital, Shubham Hospital, Bagree Hospital, etc.
---
#9 Bapu Nagar
Bapu Nagar is known as one of the most well-maintained residential areas in Jaipur, where you can easily get fully furnished flats within your expected budget. You can also get all the essential facilities here like local market, malls, hospitals, banks, parks, excellent transport connectivity to all other areas and many attractive places to visit which make this area a perfect option to live in for families as well as bachelors.
Essential things in Bapu Nagar:
Schools: St Peter`s School, Shri Gandhi Gyan Mandir, Swami Vivekanand School, etc.
Companies: HCL Infosystems Limited, Elite Infotech, McCube Technology, etc.
Famous places: Nehru Bal Udyan, Hawa Mahal, etc.
Malls: Janta Store Shopping Centre, Kailash Tower, and many more.
Nearby Park: Park Bapu Nagar, Charu Garden, etc.
Hospital: KKS Urology and General Hospital, Govt. Homeopathic dispensary, Sharma Eye Hospital, etc.
---
About Jaipur City
Jaipur is a fast-growing and well-maintained city with many malls, airports, hospitals, Metro service, with all the modern life facilities available here at quite reasonable prices. One of the essential things people hold here is religion, and you will find them soaked in the soul of the numerous festivals that the Jaipur culture blesses them. Whenever you feel bored, which is very rare due to the beauty of this city, forget everything and visit the nearby villages of Jaipur. You will be surprised to see turban clad men and beautiful women wearing lehengas and neon-colored sarees lead a simple life filled with basic requirements, and you will have pure feeling of happiness.
During the old days, there were only people staying in Jaipur, and the city financial system was based on jewelry and gems business with an addition of tourism. But as time passed, countless number of IT/ITES industries have established its base in Jaipur, due to which population has started overgrowing. From a commercial perspective, the city is set to be the next IT hub.
---
We agree that finding a perfect and affordable residential area in Jaipur is quite challenging tasks, because of a growing everyday population due to which the charges of properties are also increasing promptly. That's why we have done comprehensive research and found some of the top residential areas to live in Jaipur, where you can have all the amenities needed for daily life. You will also love to visit the famous and ancient places, or you can also do some exercises and meditation to be always fit in the nearby located parks. Now, we hope that the areas as mentioned above, and the critical guidelines will help you to select an appropriate dream residence where you can enjoy your life with your dear ones happily.