Top 10 Best Places To Live In Kolkata: The City Of Joy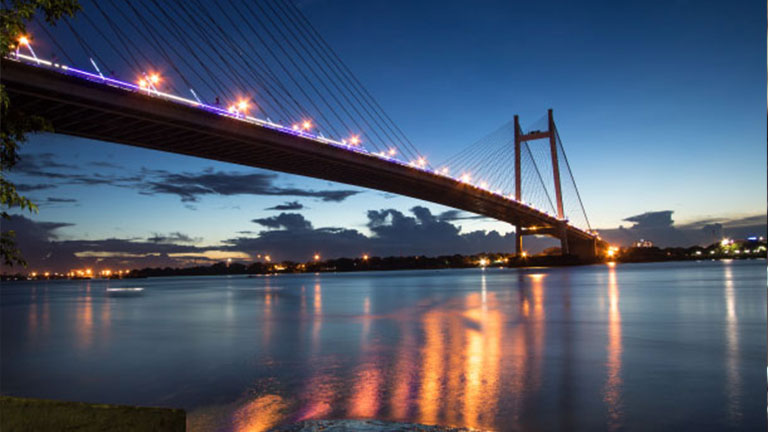 Hey there! It's awesome you have decided to shift to Kolkata –– one of the popular and well-developed cities of India situated on the east bank of the Hooghly River. Kolkata is home to many old palaces, temples, monuments, hospitals, etc. make it one of the ancient cities of the country.
Kolkata is also one of the economic cities of the country where the cost of living is extremely affordable. You'll also be free from transportation problems as you can use the rickshaws, railway lines and buses for a quick connectivity with all parts of the city. These are some strong points which makes Kolkata a preferable residential area for everyday increasing population.
Relocation in Kolkata has increased a lot in the past few years because many IT Companies and educational institutions have come up and people migrate here to find the best education and jobs for a successful life. Another exciting fact that Kolkata is well-known for, is being home to India's largest cricket stadium – Eden Gardens Cricket Stadium, and second largest Football stadium – Salt Lake Stadium.
Once you have confirmed a moving date, it's important to properly know about the new locality so that you can beware of everyday complications and avoid future safety issues. People may be confused or scared while choosing a suitable residential area to move to and become worried if they make the wrong decision.
Hire a suitable shifting service provider in your city for safe & stress-free moving!
Worry not; we have made a list of some of the best places in Kolkata which you can select for your future place of residence:
Salt Lake:
Salt Lake is one of the best residential areas to live in Kolkata, it is prevalent among youths, IT professionals, as it is surrounded with multiple of well-developed IT hub of Kolkata. That's the main reasons why many IT professionals prefer Salt Lake as it is well connected with all the main areas of the city by the help of bus, auto rickshaw, etc. Salt Lake is a well-planned, neat and clean residential area with lots of most swimming pool, parks, playground, hospitals, banks, etc. situated nearby which helps you to get all the modern life facilities near to your home.
Daily life requirement in Salt Lake:
Schools: IEM Public School, St. Joan's School, Kendriya Vidyalaya, St. Francis Xavier School, etc.
Malls: HLD Salt Lake, Central Shopping Mall, BIG STORE POINT, etc.
Parks: Salt Lake Central Park, Children's Park, FD Park, Nicco Park, etc.
Hospitals: ILS Hospitals, Anandalok Hospital, AMRI Hospitals, etc.
Famous places: Science City, Victoria Memorial, Wet O Wild, Aquatica, etc.
---
Tollygunge:
Tollygunge is one of the best residential area to live in Kolkata, as it is well-connected to all the significant areas of the city through the bus, metro, local trains, rickshaws, etc. which makes transportation system much more comfortable. So, if you are working Park Street, LL Nehru road, Camac Steer, etc. then you can travel quickly through metro at an economical price. There are numerous academic institutions in Tollygunge like ITI Tollygunge, B.D memorial institute, South academy high school, the future foundation School, etc. Tollygunge is also well-known for the film studio, metro train, golf club, shopping mall, etc. which help to have a luxury life.
Daily life necessity in Tollygunge:
Schools: National Public School, Tollygunge Bangur High School, Narmada High School, B.D. Memorial School, etc.
Hospitals: RSV Hospital, Tapan Sinha Memorial Hospital, Chitraranjan Hospital, Debdoot Nursing Home, etc.
Malls: Dakshinapan Shopping Complex, South City Mall, etc.
Parks: Jagobir Park, Ashoknagar Park, Indrani Park & Water Body, Kalabagan Park, etc.
Attractive places: Royal Calcutta Golf Club, Fort William, Shaheed Minar, etc.
Are you Looking for packers and movers in Kolkata?
---
Jadavpur
Jadhav is also one of the re-known area situated in south region of Kolkata, having more than well-maintained 288 residential flats available at a quite economical price, as compared to other areas. Jadavpur has good connectivity to all the significant areas through local trains, taxi, metros, rickshaw, bus, autos, etc. at a competitive price. Jadavpur is also famous all around the world as it yearly hosts Kali Pujas named Nava-Kali, you can also find numerous schools, universities, green parks, etc. needed for everyday life survival.
Daily life necessity in Jadavpur:
Schools: ST. Clare School, Jadavpur High School, Jadunath Primary School, Sunflower Montessori School and Day Care, etc.
Hospitals: KPC Hospitals, SSKM Hospital, Dr Lal Path Labs, etc.
Malls: Mi Home, A1 Shop, Swarnamoyee silk center, etc.
Nearby Parks: Jadavpur Central Park, Children's Park, Nabanagar Park, Layalka Park, etc.
Famous places: Dakshina Kali Mandir, Sri Ram Balaji Mandir, Make Your Holidays, etc.
---
Dum Dum:
Dum Dum is one of the famous and well-connected residential areas in Kolkata, as it has good connectivity with all the other areas by the help of both local and a metro train, bus, autos, etc. If your office is in Salt Lake or anywhere within central Kolkata like Burra Bazar, Park Street, Camac Street, etc. then you can live in Dum Dum, because you can reach everywhere quickly as the transportation facility is best here.Dum Dum is also more preferable to live as it is full of well-maintained apartments, best schools, shopping malls, hospitals, etc. and the Airport of Kolkata is also situated here.
Daily life needs available in Dum Dum:
Schools: St. Stephen's School, Dum Dum Girls' High School, Auxilium Convent School, Wonderland Academy, etc.
Hospitals: Dum Dum Municipal Specialized Hospital, North Point Hospital, Aditya Hospital, ILS Hospital, etc.
Malls: Piyali Shopping Mall, Bengal Weaves, Dziner, etc.
Parks: Trikon Park, Dr B R Ambedkar Park, Sanghasri Children's Park, etc.
Attractive places: Chinese Buddhist Temple, Dum Dum Gurudwara Sahib, St. Stephen's Church, Siddheshwari Kali Mandir, etc. 
---
Ballygunge
Ballygunge is a perfect area to live in especially for young family with school/college going kids to live here as lots of best schools and colleges are located here for a long time. Ballygunge is having well connectivity with almost the city areas, with the help of all modes of transportations like taxi, bus, local trains, etc. available atquite affordable price. Ballygunge is more preferred among nature lovers as it has plenty of green parks and the lakes located nearby.
Daily life requirement in Ballygunge:
Schools: South Point School, Army Public School, Oxford House High School, Mahadevi Birla Shishu Vihar, etc.
Hospitals: Duncan Gleneagles Hospitals Ltd, Ballygunge Maternity & Nursing Home, Sanjivani Homeo Care, etc.
Parks: Maddox Square Park, Charlie Chaplin Park, Ramdulari Park, etc.
Malls: Gariahat Mall, Citi Mart, Atria, etc.
Famous places: Birla Industrial & Technological Museum, Maulana Azad Museum, Shaheed Minar, etc.
---
New Alipore:
New Alipore is also good residential locality in Kolkata, as lots of well-maintained apartments and best educational institution located here. New Alipore has good transportation network which helps you to travel anywhere you want without investing too much of time and money. You can spend your free time by visiting the beautiful Park, famous malls, etc.
Daily life necessity in New Alipore:
Schools: St. Joseph & Mary's School, Morning Blossom, New Alipore Multipurpose School, Holy Mission, etc.
Hospitals: Centenary Hospital K.P.T, Shradha Health Care Private Limited, E S I Hospital, etc.
Malls: NAM - New Alipore Market Complex, Pahal Creation, Metropolis Mart, etc.
Parks: Birsha Munda Trikon Park, Chirantani Park, Dattu Phadkar,  Children's Park, etc.
Attractive places: Alipore Zoological Gardens, Mahabirtala Temple, Ancient Radhanath Temple, Shree Guru Shib Kali Mandir, etc.
---
Behala
Behala is one of the oldest residential zones of Kolkata, located in the southwest region as Metro connectivity is going on speedily, but presently you can avail auto, bus rickshaw, etc. to travel easily anywhere in Kolkata. Behala is also known as a significant industrial area, as multiple of factories and industries are situated here to provide you best-matched jobs for a secure future.
Daily life requirement in Behala:
Schools: Behala High School, Orient Day School, Shaw Public School, Bidya Bhaban School, etc.
Hospitals: Behala Hospital, Vivekananda Hospital, Vidyasagar State General Hospital, Barisha Hospital, etc.
Parks for refreshment: Nagendra Park, Bhootnath Park, Children Park, Parnasree Park, etc.
Malls: Behala Samabayika, Bangur Complex, etc.
Famous places: State Archaeological Gallery, Basu Mandir, Adyapith Temple, etc.
---
Narendrapur
Narendrapur is also one of the famous housing areas of Kolkata it is located just beside Adi Ganga, more than 2000 students prefer to live here, as it is quite an economic locality as compared to others. Narendrapur is also well-connected with several areas of Kolkata by the help of top and trustworthy transportation facility available here to travel easily any anywhere by roadways and railways.
Daily life necessity in Narendrapur:
Schools: B D M International school, Future Campus School, Kidzee, St. John Bosco School, etc.
Hospitals: IIMC Hospital, RKMA Ayurvedic Hospital, MediAngels, etc.
Parks for recreation: Mission Pally Children's Park, Junior Section Central Park, Chintamoni Kar Bird Sanctuary, etc.
Shopping Malls: Wood Square Mall, The Raymond's Showroom, etc.
Attractive places: Neeldeep Garden, Kali Temple (Kalitala), Shani Mandir, etc.
---
Sealdah
Sealdah is one of the top and quite affordable residential area of Kolkata; it is also situated close to college street, which is the main benefit for students living nearby. Sealdah has become of the preferred housing locality as it has many well-developed apartments available at competitive rates, with all the necessary facilities included. This area has become more prior in the last few years because of reliable and economical transport services like- bus, taxi, pulling cart, local train, etc. which helps to shift anywhere within Kolkata.
Daily life necessity in Sealdah:
Schools: Loreto Day School Sealdah, Joseph Day School, St Laetitias School, Carey High School, etc.
Hospitals: B. R. Singh Hospital, Nil Ratan Sircar Medical College and Hospital, ESI Hospital Sealdah, etc.
Nearby Parks: Convent Park, Vartical Wall Garden, Shraddhananda Park, etc.
Malls: Quest mall, The Metro Plaza Shopping Mall, Forum Courtyard Mall, etc.
Famous places: Santosh Mitra Square, Prinsep Ghat, Sealdah Kali Bari, etc.
---
Golf Green:
Golf Green is one of the well-planned and quite residential localities of Kolkata, as it is full of well-furnished apartments and reliable transportation facility available at pocket-friendly budget. Golf Green has got its name from the Royal Calcutta Golf Club, and this area is also favorite for nature lover's as it has plenty of clean parks to enjoy your free time.
Daily life requirement in Golf Green:
Schools: Khastagir Primary School, BDMI, Jingle Bells, Hirendra Leela Patranavis School, etc.
Hospitals: K.S Roy T.B. Hospital, Health Centre, etc.
Malls: South city Mall, Acropolis Mall, etc.
Parks for relaxation: Golf green central park, Peyarabagan Park, Golf Green CS Ground, etc.
Famous places: Sri Karunamayi Kali Mata Mandir, Bijoygarh Bazar Kali Temple, etc.
Get a free quote from 3 professional Shifting companies in Kolkata
---
Kolkata is clean and has a moderate cost of living as compared to other cities of India. If you are planning to shift into Kolkata, then you need to do slight but proper investigation about the area you have selected to restart your new life. Make sure your new neighborhood is located nearby all the desires of life which will make your daily routine more comfortable. The areas discussed above are the best in Kolkata to live with your beloved ones.
We hope you will have a successful and happy experience in your new city.