How to Create a Moving Timeline: A Step-by-Step Guide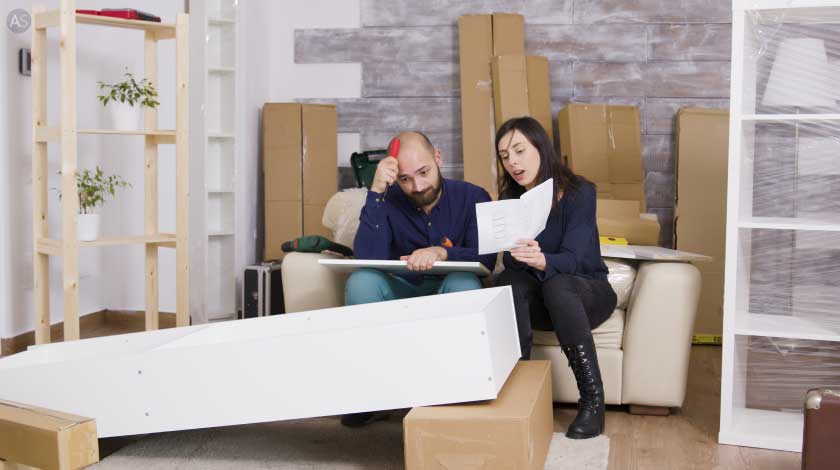 Relocating to a new place is an exciting adventure, but it can also be stressful and time-consuming. Creating a moving timeline can help you stay organized and ensure a smooth transition. In this step-by-step guide, we'll walk you through the process of creating a moving timeline to simplify your move and reduce stress. So let's get started!
Step 1: Determine Your Moving Date
Start by determining your moving date, keeping in mind factors like your work schedule, children's school calendar, availability of Griha Pravesh dates or professional movers that might influence your moving date. 
Step 2: Create a Moving Budget
Next, create a moving budget, considering factors like packing materials, transportation costs, hiring professional movers etc. 
Step 3: Research and Hire Packers and Movers
Once you've chosen a moving date, it's time to research and hire professional packers and movers. Start by verifying their qualifications and reading reviews. You can use directory portals to compare different companies and their services. Don't forget to ask about relocation insurance and any additional services they might offer.
Step 4: Create a Moving Inventory
A moving inventory is a list of all the items you plan to move. Creating one can help you stay organized and ensure that nothing gets lost during the move. 
Also read: Simple steps to make a moving inventory list.
Step 5: Declutter Your Home
Now is the perfect time to declutter your home and get rid of any unwanted items. You can donate, sell, or throw away items you no longer need. This step will help reduce the volume of items you need to move and help reduce shifting charges.
Step 6: Obtain Packing Materials
Gather the necessary packing materials, such as boxes, tape, bubble wrap, and packing paper. If you are hiring a professional mover, they might provide packing materials as part of their service.
Step 7: Start Packing
Begin packing your belongings at least a month before your move. Start with items you rarely use, and work your way towards your daily essentials. Make sure to pack fragile items carefully and label your boxes clearly.
You can also go through our blog on DIY packing tips to make the process more manageable.
Step 8: Label Boxes
Label each box with its contents and the room it belongs to, making unpacking in your new home easier. 
Also read: How to label boxes for household shifting.
Step 9: Notify Important Parties of Your Move
Don't forget to inform essential parties, like your utility providers, banks, and insurance companies, about your upcoming move. Use this address change guide to help you keep track of everyone you need to notify.
Step 10: Prepare for Moving Day
As moving day approaches, double-check your moving inventory, and make sure everything is packed and ready to go. You should also create a moving day checklist to help you stay organized on the big day. 
If you've hired professional movers, be present to supervise and answer any questions they may have. Don't forget to do a final walk-through of your old home to check for any forgotten items or issues that need to be addressed.
Step 12: Unpacking and Settling In
Once you've arrived at your new home, begin the process of unpacking and settling in. Remember to take breaks and pace yourself – unpacking can be just as overwhelming as packing.
Step 14: Explore Your New Neighborhood
Take some time to explore your new neighborhood and get acquainted with your surroundings. Introduce yourself to your neighbors, find local amenities like grocery stores and parks, and familiarize yourself with your new community.
Step 15: Enjoy Your New Home
Finally, take the time to enjoy your new home and celebrate the completion of your move. Host a housewarming party, spend time decorating and personalizing your space, and embrace the fresh start that your new home provides.
Conclusion
Relocating to a new home can be a daunting and time-consuming process, but with careful planning and organization, you can ensure a successful move. By creating a moving timeline and following this step-by-step guide, you'll have a clear roadmap to follow and be better prepared for the challenges that come with moving.
With a well-structured moving timeline, you'll be able to stay organized, manage your tasks more efficiently, and minimize the stress that often accompanies a move. So go ahead, start planning your move today, and look forward to the exciting new chapter that awaits you in your new home.