How To Ensure A Moving Company Is Qualified To Perform My Move?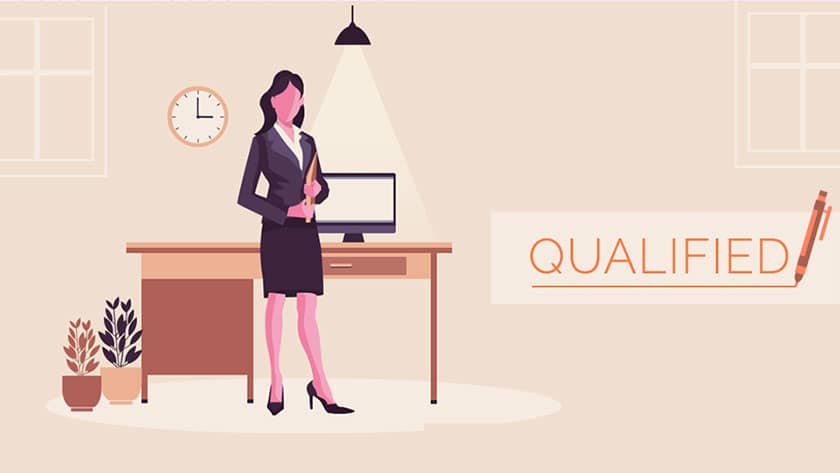 Shifting from your old home to a new one can be a stressful task for anybody, as you have to do lots of hard work like; proper planning, safe packing, find suitable transportation, unloading, unpacking etc. Apart from this as you are not a professional in this field, self-shifting can result in serious damage to your precious goods.
Everyone wants a smooth move, and the best way to do is to hire a reliable and well-reputed moving company. But some relocation process can turn into a very stressful job, due to dishonest or unprofessional movers they can even cheat you to take benefit.
It's important to protect yourself from fraud movers, and even one single mistake can result in handing over your precious goods in a wrong hand. You need to do the proper research and be smart at the time of selecting a moving company who are suitable to fulfil all your relocation needs efficiently and carefully.
Planning for Relocation? Then Get Quote from Top 3 Shifting companies near you for your affordable relocation.
Let's discuss some important points that will help you to select a reliable moving company.
How to verify Packers and Movers Genuineness?

​
No doubt many fraud companies are working in the market, who will offer you low cost in starting and once you hire them, they will keep adding extra charges for any additional services. It's always better to contact 4-5 trusted movers near to you and ask them to provide you with a written estimate for your complete relocation process. Never trust on any movers who offer you quotes only on phone calls and email id, without any proper survey of your place.
It can be the wrong decision to select the very first relocation company, for moving all your precious goods. You should always do proper research from more than 3 companies, check their reviews, year of experience, ask your friends and relatives if they have experienced previously. Also, check if the company has any previous complaints from customers. Safety of your goods should be your priority, so be smart at the time of selecting movers suitable for you. The customer who gets good services writes good reviews for the company. Few people find any small problem during whole the shifting process, and they start writing bad reviews and comments on different websites.
It might confuse you why different movers charge a different price for the same shifting requirements. But it's true once you hire a cheap moving company you might be caught in trouble. As, these movers will start making excuses ( like, you are having too much of goods to be moved, your new destination is so far for them, they don't have suitable transportation, appropriate manpower etc.) to pay you extra in middle of your move. So instead of being stressed at the last time, it's better to spend extra money on professional movers and be assured for safe shifting.
You should never trust any moving company, who don't have a proper license to work in this field. Don't ever believe their words blindly always do a proper verification about Packers and Movers. We know it's a time-consuming job but also essential for safe relocation. So, before hiring any moving company be sure to ask them that they are licensed or not.
It's very important to know that your moving company is trustworthy or not to fulfil all your shifting requirements. You should go for in-depth research about their best work and mainly if they have any significant complaints history in the past. It will help you to interview your mover's easily at the time of hiring. It's a big truth Proper research always comes out with the best result.
It's always a right decision to ask some simple questions from your moving company, to clear all your doubts at the beginning of your shifting process so, that you may stay relaxed during your complete shifting process.
Here is the list of some question:
How much experience your company have in this field?
 Can you confirm me that your moving team is experienced to complete all my shifting needs safely?
Do you have suitable transportation facility for my goods?
What kind of insurance do you offer?
What payment option options do you have?
What will be my final delivery time?
Do they have any extra ( hidden ) charge in the middle of shifting?
A professional shifting company always work hard to deliver you the excellent quality service to make you a satisfied customer. For shifting your goods safely with a reliable company, it is important to visit their website to check their reviews and ratings to have an extra guide that you are in contact with well-reputed shifting providers. You should also contact a trustworthy reference company ( like Assure Shift), or go through the other websites like Facebook, Google+ etc. for complete and clear information.
You must pay attention to all the essential documents to complete your relocation in a hassle-free manner. If you feel something complex or not making you a proper sense, or having any complex queries, you can request your movers to clear them. But, to ask any question, you will have to read and understand all the paperwork that your mover has provided you at the time of the survey or in between of your relocation process. These documents include moving quotes, the order of offered service, bill, inventory list etc.
Note: Never sign any blank paper, forms or cheques to be filled by your moving company in your absence.
Also Read : How packers and movers can help in your relocation process?
The moment you hire a mover suitable as per your requirement, you think you are done with this hectic job. But no, have you purchased insurance for the safety of your goods. Just quickly check with your moving company that they are providing you with an insurance service or not. Because, if you are not aware of this it can sometimes cause you big loss ( due of an unknown accident, bad weather, fire etc.) so, always take an insurance facility and make your relocation safer and be stress-free.
After reading the above-mentioned important points, you must have gained much knowledge about packers and movers. Professional movers work hard to diminish all the tension of your relocation to provide you with a successful shifting. However, you should ensure to do a complete research about the moving company before you hire them as per your requirements. A reliable moving company will always be ready to provide you with their quality service. Your hectic relocation will be completed smoothly, and you can enjoy your time at your new destination.
" ALWAYS BE CLEVER AT THE TIME OF SELECTING OF YOUR MOVING SERVICE PROVIDER AND BE STRESS-FREE DURING YOUR SHIFTING."