How to Move With Roommates: 9 Simple and Effective Tips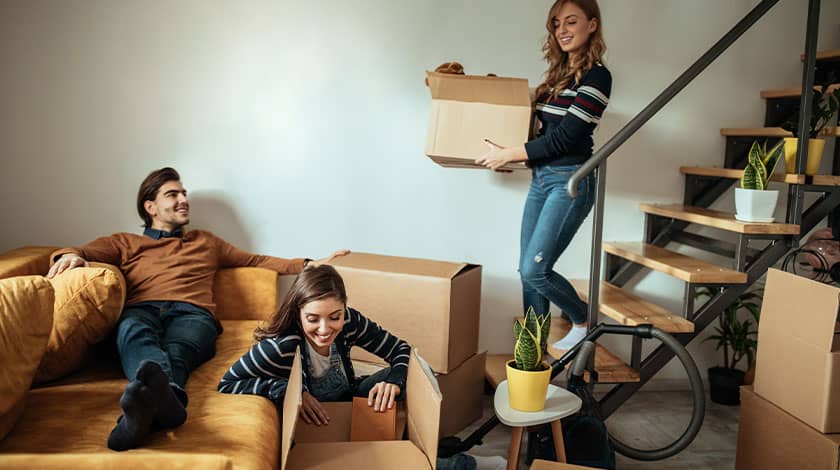 Moving with roommates can be a challenging experience, but with proper planning and coordination, it can be a smooth and efficient process. This comprehensive guide will provide you with moving tips, explaining their importance, common mistakes, and how to execute each task properly. We will also provide you with helpful internal links to further assist you in your move.
---
#1 Plan and Divide Responsibilities
Planning and dividing responsibilities among roommates allows for a smoother moving process. It ensures that everyone knows their tasks, reducing stress and confusion. A well-planned move helps save time, effort, and money.
Common Mistakes
Not communicating effectively with roommates

Failing to assign specific tasks to each person
How to Do It Properly
Hold a meeting to discuss the move

Create a moving checklist

Divide tasks among roommates

Set deadlines for each task

Regularly check on progress
Also Read: What to do on Moving Day
---
#2 Declutter and Organize
Decluttering and organizing before the move reduces the amount of unnecessary items to pack and transport. It streamlines the moving process, saving time and resources. Additionally, organizing items by category makes unpacking in the new office more manageable.
Common Mistakes
Procrastinating on decluttering

Throwing away useful items
How to Do It Properly
Sort through belongings and decide what to keep, donate, or discard

Organize items into categories

Pack items in an organized manner
Also Read: How to Declutter Home
---
#3 Select the Right Moving Company
Choosing a reliable and experienced moving company guarantees a more efficient and hassle-free moving experience. Professional movers can handle delicate items and heavy equipment, reducing the risk of damage and ensuring your belongings are transported safely.
Common Mistakes
Choosing the cheapest option without researching

Not verifying the mover's qualifications
How to Do It Properly
Research and compare multiple moving companies

Read customer reviews

Verify the company's qualifications

Obtain quotes and choose the best option
Also Read: How to Find the Best Packer Movers
---
#4 Coordinate Moving Dates
Coordinating moving dates helps roommates align their schedules and ensures everyone is available to assist with packing, loading, and unloading. This coordination also allows for a smooth transition between the old and new office spaces, minimizing downtime.
Common Mistakes
Not agreeing on a moving date

Failing to inform everyone involved
How to Do It Properly
Discuss and agree on a moving date

Coordinate with the moving company

Inform all roommates and relevant parties
Also Read: When is the Ideal Time to Move
---
#5 Properly Pack and Label Items
Proper packing protects your belongings during transportation and reduces the risk of damage. Labeling boxes and containers by room or category makes unpacking more straightforward and ensures items are easily located in the new office space.
Common Mistakes
Using poor-quality packing materials

Overloading boxes
How to Do It Properly
Use high-quality packing materials

Distribute weight evenly in boxes

Label boxes with room names and contents
Also Read: How to Label Boxes Properly
---
#6 Disassemble and Reassemble Furniture
Importance
Disassembling furniture saves space during transportation and makes it easier to move large pieces through tight spaces. Reassembling furniture at the new location ensures a comfortable and functional living space.
Common Mistakes
Not disassembling furniture when necessary

Losing hardware or parts
How to Do It Properly
Identify which pieces need disassembly

Use proper tools and techniques

Keep hardware and parts organized
Also Read: Steps to Disassemble Furniture Easily
---
#7 Update Addresses and Inform Relevant Parties
Updating your address and informing relevant parties, such as utility providers and mail services, ensures a seamless transition to your new location. This step helps prevent important mail from being lost and ensures uninterrupted services.
Common Mistakes
Forgetting to update the address

Not informing relevant parties
How to Do It Properly
Create a list of parties to inform

Update your address with each party

Confirm the changes have been made
Also Read: When and Where to Update Your Address
---
#8 Unpack and Settle In
Unpacking and settling into your new space helps roommates adjust to their new environment and feel comfortable in their new home. Organizing belongings and setting up living spaces contributes to a harmonious and functional living situation.
Common Mistakes
Procrastinating on unpacking

Not having a plan for unpacking
How to Do It Properly
Begin unpacking essential items first

Work room by room

Organize and arrange items according to personal preferences
Also Read: Guide to Quickly Unpack Your Goods
---
#9 Connect with New Neighbors
Connecting with new neighbors helps roommates build a support network and creates a sense of community in the new location. Establishing positive relationships with neighbors contributes to a more enjoyable living experience.
Common Mistakes
Not introducing yourself to neighbors

Failing to establish rapport with the community
How to Do It Properly
Introduce yourself to neighbors

Attend community events

Be friendly and approachable
Also Read: How to Interact with Your New Neighbors
---
Following these tips will help ensure a smooth and efficient moving experience for you and your roommates. Remember to communicate, plan, and coordinate throughout the moving process to make it as stress-free as possible.