The Complete Home Essentials List with Expert Tips and a Checklist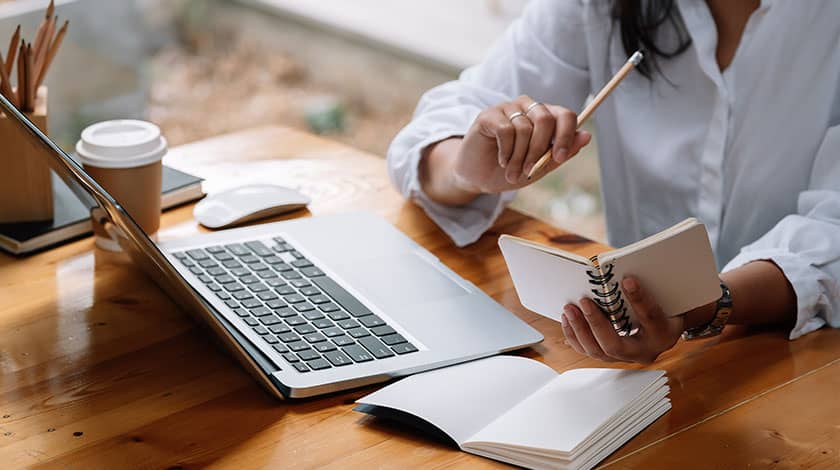 Moving into a new home can be an exciting, yet overwhelming experience. With so many tasks to accomplish and items to buy, it's essential to have a home essentials list to make your move as seamless as possible. A well-prepared list not only helps you prioritize your purchases but also ensures that you don't overlook any important items. 
By planning ahead, you can create a comfortable living space and ease the transition to your new home. In this blog, we'll discuss the benefits of having a new home essentials checklist and provide tips on how to plan effectively.
Planning Your Home Essentials List
Before you start shopping make a list of household items needed for a new home that are specific to your requirements. This section will go through the following components of list planning:
A. Assessing Your Needs and Priorities
Start by evaluating your current possessions and determining which items you already have and which ones you'll need to purchase for your new home. Consider the size of your new living space, the number of rooms, and the layout. This will help you identify any gaps and prioritize your purchases accordingly.
Also read: How to set up utilities in your new house
B. Creating a Budget
Set a realistic budget for your home essentials to avoid overspending. To create a budget, you can:
List the essential items you need for each room.

Research approximate prices for each item.

Calculate the total cost and adjust your list as needed to fit within your budget.
C. Customizing Your List Based on Your Lifestyle
Your home essentials list should be tailored to your unique lifestyle and preferences. Consider the following factors when customizing your list:
Hobbies and interests: Do you enjoy cooking, gardening, or working out at home? Include items related to your hobbies and interests.

Family and household members: If you have children or pets, consider their needs when creating your list.

Climate and location: The weather and local environment may impact the types of items you'll need for your home.
D. Organizing Your List
A well-organized list will make it easier to shop for your essentials and track your progress. Here are some tips for organizing your list:
Categorize items by room: Group items by the room they'll be used in, such as the kitchen, living room, or bedroom.

Prioritize items: Assign a priority level to each item based on its importance and urgency.

Create a shopping timeline: Break your list into smaller tasks and set deadlines for completing each one.

Use a digital tool or app: Consider using a spreadsheet, task management app, or a dedicated moving checklist app to keep your list organized and accessible.
Essential Items: A Room-by-Room Checklist
When setting up your new home, it's important to consider the essential items needed for each room. This section provides a room-by-room breakdown of the items you should include in your home essentials list.
A. Kitchen Essentials
The kitchen is the heart of your home, so it's crucial to have the necessary items for cooking, eating, and cleaning. Here are the main categories of kitchen essentials:
Appliances: Refrigerator, stove, microwave, dishwasher, toaster, and coffee maker.

Cookware and bakeware: Pots, pans, baking sheets, casserole dishes, and oven mitts.

Utensils and gadgets: Knives, cutting board, measuring cups, can opener, and spatulas.

Storage and organization: Food storage containers, pantry organizers, and drawer dividers.

Cleaning supplies: Dish soap, sponges, dish towels, and trash bags.
B. Living Room Essentials
The living room is where you'll relax, entertain, and spend time with your family. Make sure it's comfortable and functional with these essentials:
Furniture: Sofa, coffee table, TV stand, and bookshelves.

Electronics and entertainment: Television, streaming device, speakers, and gaming console (if applicable).

Lighting: Floor lamps, table lamps, and ambient lighting.

Decor and accents: Area rugs, curtains, throw pillows, and wall art.
C. Bedroom Essentials
Your bedroom is your personal sanctuary, so it's important to create a comfortable and calming environment. Here are the essentials for your bedroom:
Bed and bedding: Mattress, bed frame, pillows, sheets, and blankets or comforters.

Storage and organization: Dresser, nightstands, closet organizers, and hangers.

Lighting: Table lamps, wall sconces, or reading lights.

Decor and accents: Wall art, mirrors, and decorative accessories.
D. Bathroom Essentials
A well-stocked bathroom ensures a comfortable and efficient daily routine. Here's what you'll need for your bathroom:
Towels and linens: Bath towels, hand towels, washcloths, and bath mats.

Toiletries and personal care items: Toothbrush, toothpaste, shampoo, conditioner, soap, and toilet paper.

Storage and organization: Shower caddy, bathroom shelves, and drawer organizers.

Cleaning supplies: Toilet brush, plunger, and bathroom cleaner.
E. Home Office Essentials (Optional)
If you work from home or need a dedicated space for managing household tasks, consider setting up a home office. Here are the essentials for a functional workspace:
Furniture: Desk, office chair, and storage solutions such as bookshelves or filing cabinets.

Electronics and gadgets: Computer, monitor, printer, and surge protector.

Stationery and supplies: Pens, pencils, paper, envelopes, and staplers.

Storage and organization: Desk organizers, document trays, and cable management solutions.
F. Tools and Home Maintenance Essentials
Maintaining your new home is crucial to ensure its safety, cleanliness, and longevity. In this section, we'll cover the essential tools and supplies you'll need for home maintenance:
1. Basic Toolkit
A basic toolkit will come in handy for minor repairs, assembling furniture, and hanging decorations. Consider including the following tools:
Hammer

Screwdrivers: Both flathead and Phillips-head in various sizes.

Adjustable wrench

Pliers: Needle-nose and regular pliers.

Measuring tape

Utility knife

Level

Stud finder

Assorted nails, screws, and wall anchors
2. Cleaning Supplies
Keep your home clean and fresh with a range of cleaning supplies. Some essentials include:
Vacuum cleaner

Broom and dustpan

Mop and bucket

Microfiber cloths and cleaning rags

Glass cleaner

Disinfectant wipes

Trash bags

Laundry detergent and fabric softener
3. Safety and Security Items
Protect your home and ensure the safety of your family with these essential safety and security items:
Smoke detectors: Install one on each level of your home and near bedrooms.

Carbon monoxide detectors: Install near sleeping areas and fuel-burning appliances.

Fire extinguisher: Keep one in the kitchen and other high-risk areas.

First-aid kit: Stock with band-aids, gauze, pain relievers, and other basic supplies.

Flashlights and batteries: Keep them handy for power outages or emergencies.

Home security system (optional): Consider installing an alarm system or security cameras.
4. Outdoor and Gardening Supplies (if applicable)
If you have a yard or outdoor space, you'll need some basic supplies for maintenance and gardening:
Lawnmower

Garden hose and nozzle

Rake and leaf blower

Shovel and spade

Pruner and gardening shears

Garden gloves and knee pads

Weed and pest control products

Outdoor trash and recycling bins
Also read: Things to do to make your new house feel like home
Tips to Shop for Home Essentials
Shopping for household necessities requires wise, informed decisions. Here are some budget-friendly recommendations for finding the  best items for your new home.
A. Researching Products and Reading Reviews
Before making a purchase, take the time to research products and read customer reviews. This will help you understand the pros and cons of each item and make an informed decision. Consider using websites like:
Consumer reports: Access expert reviews and product comparisons.

Amazon: Read customer reviews and view ratings for various products.

Retailer websites: Visit websites of popular retailers for reviews, ratings, and product information.
B. Comparing Prices and Shopping Sales
To get the best deals on your home essentials, compare prices across different retailers and look for sales or discounts. Here are some tips to save money while shopping:
Sign up for retailer newsletters: Receive exclusive discounts and sale notifications.

Use price comparison websites: Compare prices across multiple retailers with sites like Google Shopping or ShopSavvy.

Shop during seasonal sales: Take advantage of seasonal sales or end-of-season clearance events.

Use coupons and cashback apps: Search for coupons online and use cashback apps like Rakuten to earn rewards on your purchases.
C. Prioritizing Quality Over Quantity
When it comes to home essentials, it's often better to invest in high-quality items that will last for years rather than purchasing cheap, disposable products. Consider the following tips:
Choose well-known brands: Opt for reputable brands with a history of producing quality products.

Invest in durable materials: Prioritize items made from long-lasting materials like stainless steel, cast iron, or solid wood.

Consider warranties and guarantees: Look for products with strong warranties or satisfaction guarantees.
D. Utilizing a Moving Checklist
A moving checklist can help you stay organized and ensure you don't forget any essential items. Here's how to use a moving checklist effectively:
Customize your checklist: Tailor your checklist to your unique needs, lifestyle, and preferences.

Track your progress: Use your checklist to monitor your shopping progress and keep track of items you've already purchased.

Organize your checklist by priority: Sort your list by importance, so you know which items to purchase first.
Also read: Home Inspection Checklist
Conclusion
Planning ahead and having a home essentials list is vital for a smooth and stress-free move into your new home. By being well-prepared, you can create a comfortable and functional living space that caters to your unique needs and lifestyle. We hope this blog has been helpful and provided you with valuable insights to make your move as seamless as possible. Here's wishing you a successful and stress-free move into your new home!