How to Set Up Utilities & Other Essential Services in Your New House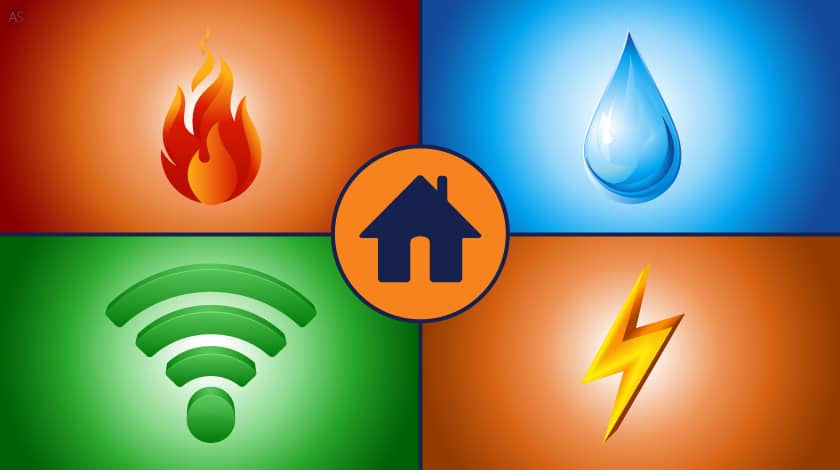 Setting up or transferring utilities and other essential services in a new house can be a daunting task, but with a little bit of planning and organization, it can be done efficiently. You will need to call the utility service provider to notify them of your move and plans to either transfer or cancel the service. 
Most basic utilities include electricity, gas, and water. However, the internet and garbage disposal are monthly services tied to your location. In this blog, we have listed a few steps to make the process as smooth as possible.
What are the Most Important Utilities?
1. Gas
Portable cylinders are the primary source of gas supply in India. You may just go to one of the gas cylinder dealers and make an agreement. They will transport full cylinders to your home and collect empty ones.
2. Water Supply
In India, many cities still face water shortages. As a result, the majority of Indian households receive water from local authorities. To establish a link, you must contact the appropriate water supply council.
3. Electricity
Electricity is provided by the government. You should either ask your landlord to set up the connection for you or do it yourself.
4. Internet & Cable
You can receive internet connection via DSL, cable internet, a cell phone carrier, or your local phone company. Every provider has a different plan; you may choose one that meets your monthly consumption needs.
5. Garbage Disposal
Garbage disposal is an essential service that is often provided by your local government. They come and collect the trash on a regular basis.
How to Set Up Basic Utilities?
Step 1: Research & Select a Suitable Service Provider
Note: This is only applicable for internet and gas since other services are provided by the government.
Start online: Search online for finding information about providers in your new area. Look for websites that list providers by service type, and read customer reviews to get an idea of the quality of service.

Ask locals: Talk to your landlord or neighbours about any good choice of service providers in the area for recommendations as they may have personal experience and can give you an idea of their quality of service.

Check with your current provider: If you're moving within the same state, your current provider may offer service in your new area. Contact your provider to see if they can transfer your service to your new location.

Look for promotions & discounts: Many providers offer promotions or discounts for new customers. Look for these deals when comparing providers and pricing.

Compare prices and plans: Once you have a list of providers, compare their plans and prices. Choose the best options that suit your needs and budget.
Step 2: Gather the Necessary Documentation
Many providers will require proof of residence or identification before activating services. Make sure to have copies of your lease agreement, as well as your driver's license or state ID, on hand when setting up your services.
Step 3: Schedule a Service Appointment
Once you have shortlisted a provider, schedule appointments for service installation or activation. You'll need to have the utilities turned on before you move in, so make sure you schedule these appointments well in advance of your move-in date.
Setting up a new service: Visit the website or call them directly. Inform the address, as well as the date that you need the service to start. Find out exactly what's required of you before you go through the application process so that you have everything ready to go.

Transferring old utilities: If you are not changing the service provider in the new address, make sure you inform them well in advance of the exact date and address of the service that needs to be transferred to another location.
Note: If you have utilities you pay for, inform the old company about the cancellation and the date you need the utilities shut off.
Step 4: Update Your New Address
Update your new address, so that all the bills are sent to the correct location, and that any services that require a physical installation (such as internet or cable) can be completed at your new address. 
Step 5: Keep Track of Due Dates
Start off your life in your new residence on the right foot by working towards making your home more energy-efficient. Some utility providers will charge a transfer fee, while others may have some added costs tacked on for new service setup or processing. 
Make sure you keep track of the due dates for all of your bills, so you don't miss any payments. Setting up reminders on your calendar or phone can be helpful.
Conclusion
Following the steps outlined in the blog, you can easily set up utilities and other critical services at a new location. 
Whether it's electricity, gas, water, or internet, there are several providers and plans to pick from, and it's critical to take the time to choose the one that best matches your needs. By taking care of these matters ahead of time, you can ensure that you and your family are comfortable and safe in your new home.