Top 10 Things to Do to Make Your New House Feel like Home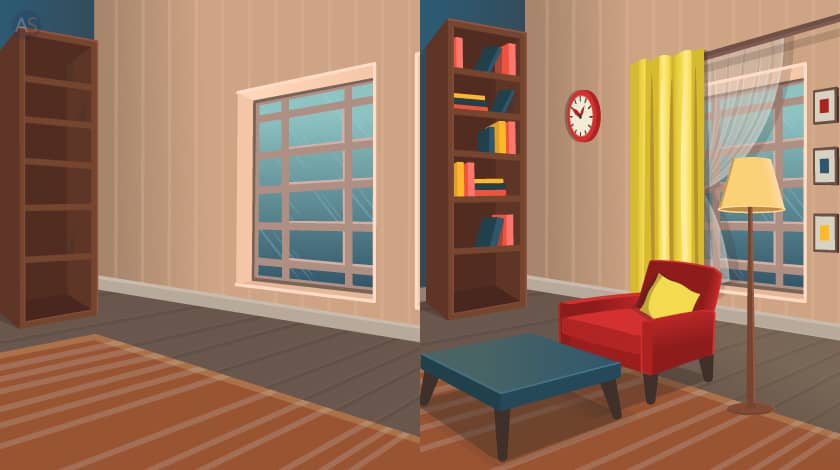 Moving into a new house and making it feel like a home can be an exciting and overwhelming experience. When you have just moved in, it doesn't feel like your own, making it hard to relax and fully adapt to your new surroundings. Creating a place for your family that feels like home has to be intentional, and it takes a bit of effort.
In this blog, we have selected the top ten things you can do to help you settle in and transform your new house into a home.
1. Unpack, Clean & Organize
The sooner you unpack, the sooner you'll be able to start feeling settled in your new space. Set aside time to unpack all your boxes and put things away in their designated spots. This will help you feel more organized and in control of your new space.
 A cluttered space can make you feel overwhelmed and stressed, so keeping your new house clean and organized is important. Tidy up the new house and get rid of anything you no longer need or use.
2. Hang Pictures & Curtains
Adding personal touches is one of the quickest ways to make your new house feel like home. Hang family photos, put up artwork and curtains and add other decorative elements that can make the space feel like your own.
You may choose a curtain that matches your theme and customize it to your taste, style, colour options, sizes, etc., to improve the aesthetics of the interiors.
3. Invest in Comfortable Furniture
Don't skimp on comfortable furniture if you want to make your new house feel like home. A comfy couch, cosy bed, pillows, blankets and furniture can go a long way in making your new house feel like home. 
Comfortable furniture and a welcoming atmosphere allow you to relax and unwind, making your home a go-to spot for gatherings and socializing. Consider investing in high-quality furniture pieces that will last for years to come.
4. Add Indoor Plants
Adding some greenery to your new space can make a big difference in how homey it feels. 
Plants can add life and a touch of nature to your new home, improve air quality, and reduce stress. A room with a few well-placed indoor plants can feel instantly more vibrant and welcoming.
5. Add Extra Lights
Dim or bad lighting can make a home feel uninviting. Make sure the lighting in your home emits soothing tones. Add extra lights as necessary. With some strategically positioned lamps, string lights, or a battery-operated flameless candle in a lantern, practically any area can be instantly cosier.
If you have any unique features in your new home that you want to show off, such as artwork or a collection, extra lights can help to highlight these features and make them stand out.
6. Add a Signature Scent
Choose an aroma you enjoy for your house to ensure a pleasant and distinctive scent. It can help to create a feeling of familiarity and comfort.
You can invest in potpourri, scented candles, or essential oils. A few drops of essential oils can be added to a diffuser or mixed with water in a spray bottle to create a room mist. You can also place dried flower potpourri in a bowl to enjoy the aroma.
7. Fill Your Shelves With Books
Consider filling your shelves with books to help your new home seem more like home. If you enjoy reading, there is nothing better than being able to relax with a cup of tea and a beloved book.
A well-stocked library may offer countless hours of amusement and knowledge and can influence the atmosphere of a room by giving it depth and character. Your book collection can also reflect your hobbies and interests.
8. Set Up the Entertainment Center
After getting the cable and internet turned on, having a dedicated space for entertainment can make your home feel more comfortable and inviting. Consider factors such as room layout, natural light, and acoustics when choosing a location for your entertainment centre.
Invest in a high-definition television, a sound system, and comfortable seating. Add accessories such as a media console, DVD rack or other items that can give you more storage to keep items such as gaming consoles, remote controls and other items tidy. This can make the space more visually appealing and functional.
9. Stock Up On The Essentials
A well-stocked pantry and fridge will make it easier to cook meals and feel more at home in your new kitchen. Common household essentials include fresh fruits and vegetables, meat, poultry, and fish, dairy products, whole grains, canned and frozen foods, baking ingredients, and snacks. Don't forget to also pick up household staples like paper towels, cleaning supplies, and personal care items. 
10. Invite Guests & Organize a Housewarming Party
The best way to turn a house into a home is to create memories, so consider inviting friends, family and neighbours and throwing a housewarming party.
Sharing your new space with loved ones will help you fill the house with happiness and give it the warmth it needs to transform into a home.
Conclusion
You can make your new house feel like home in no time by implementing these things. From personalizing your space with decor to creating a familiarity with your favourite scents, you can make a new house feel warm and inviting.
Remember to take your time, follow your instincts, and, most importantly, make it your own. It's your new home, embrace it and make it the best it can be!