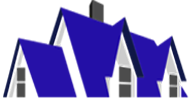 Maple Packers and Logistics
Offer Safe, Systematic and Professional Service
node
70065
About Us
Maple packers and movers was established in 1996 under the title "Maple packers & movers" . The high quality packing and moving services has reached us places and has continued to grow . Today Maple is one of the most recognized and respected names in this Relocation Industry. The name was rechristened to " Maple Movers & Packers " in the Year 2007. Our company is one of the leading service providers for loading and unloading of the goods. Our main motto is to offer safe, quick, systematic, well organized, professional loading and unloading of our customer's belongings.
Maple Packers and Logistics Reviews
Maple Packers and Logistics
Good Service.
All of the services you provide are good.
Maple Packers and Logistics
Best Service
They are the best,Quick and easy move. I would highly recommend them to everyone.
Maple Packers and Logistics
Satisfied
Good service with affordable money.
Maple Packers and Logistics
awsome
I got very awesome service from ameer packers and movers I'm very glad wid this service I got disservice from Bangalore to Mumbai wid very good time I suggest dis wid service to everyone tysm ameer packers and movers
X
Raj International Packers & Movers
Shortlisted, Get Quote from them and Similar.
Contact Maple Packers and Logistics