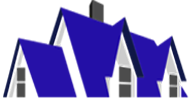 Maple Packers and Logistics
Offer Safe, Systematic and Professional Service
node
70065
About Us
Maple packers and movers was established in 1996 under the title "Maple packers & movers" . The high quality packing and moving services has reached us places and has continued to grow . Today Maple is one of the most recognized and respected names in this Relocation Industry. The name was rechristened to " Maple Movers & Packers " in the Year 2007. Our company is one of the leading service providers for loading and unloading of the goods. Our main motto is to offer safe, quick, systematic, well organized, professional loading and unloading of our customer's belongings.
Maple Packers and Logistics Reviews
Maple Packers and Logistics
Best Service
They are the best,Quick and easy move. I would highly recommend them to everyone.
Maple Packers and Logistics
Satisfied
Good service with affordable money.
Maple Packers and Logistics
awsome
I got very awesome service from ameer packers and movers I'm very glad wid this service I got disservice from Bangalore to Mumbai wid very good time I suggest dis wid service to everyone tysm ameer packers and movers
Maple Packers and Logistics
Professional and Fairly priced
The office was friendly and quick to give me a quote which was among the most affordable ones I got. There was also a confirmation call the day before, which I appreciated. The truck arrived on time and the handlers were very professional and polite. Not a single item went missing or damaged, which is a first for me. I was skeptical because they quoted me a very competitive price, but in the end, I was amazed by the service. Payment also happened smoothly and they did not haggle or ask for tips. Overall, these guys are the first really professional movers I have found, much better than Agarwal Packers who very often increase prices after loading the goods and ask for hefty tips. I have also had valuables go missing with Agarwal packers but with Maple. I am happy, and will definitely be calling them for my future shifting needs. Keep it Up, Balaram!
Contact Maple Packers and Logistics