Relocation 101: The Essential Guide for College Students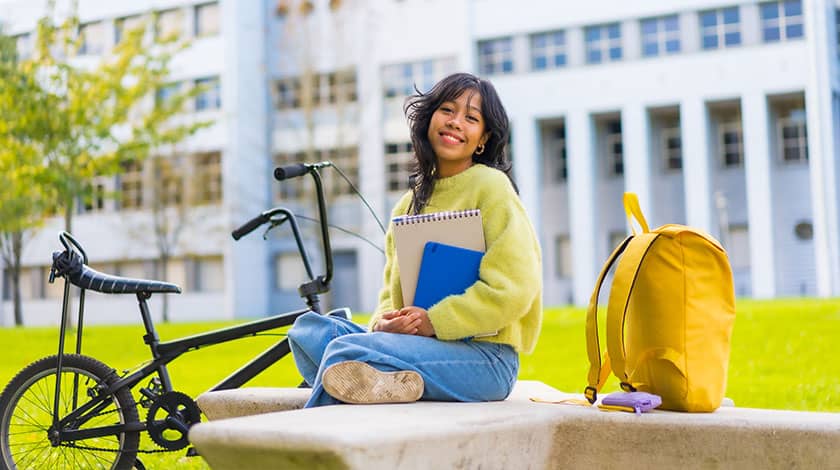 Going to college is an exciting time in anyone's life. It's an opportunity for self-discovery, learning, and forming lifelong friendships. Often, this transformative period begins with a significant event: moving away from home. Whether you're relocating to a bustling city or a quiet town, the process of moving can be equally exhilarating and nerve-wracking.
From packing your belongings, to familiarizing yourself with your new city and settling into your new space, the task list may seem endless. But fret not, because we've got you covered! This comprehensive guide is designed to make your college relocation as smooth and stress-free as possible. So, let's dive right in and set you on the path to a successful and enjoyable college experience.
Step 1: Preparing for the Move
Understanding What to Expect
Before you begin to pack, take a moment to understand what relocation entails, and familiarize yourself with the relocation process. Your college may provide specific guidelines about what's allowed in your dormitory or apartment. Be sure to check these and adapt your plans accordingly.
Creating a Moving Budget
A critical step in preparing for your move is to set up a budget. Consider all possible costs, including the standard charges for household shifting, packing and traveling cost etc. Understanding your budget will guide your decisions about what to take with you and what to leave behind.
Step 2: What to Bring and What to Leave Behind
Essential Items for a College Dorm
A well-prepared packing checklist for college will be your best friend when deciding what to bring. Remember, you'll need items for studying, sleeping, and personal care. Also, don't forget a few home comforts.
What to Avoid Bringing
You might feel the urge to pack everything, but it's crucial to resist this impulse. Be selective about what you bring, particularly if you're moving to a smaller living space. 
Also read: Check out this helpful guide on how to declutter your home before moving.
Step 3: Packing and Organizing
Tips for Efficient Packing
Packing can feel overwhelming, but with a little organization, it doesn't have to be. Follow these household packing tips to make sure your belongings are secure and easy to locate when you need them.
Organizing for an Easy Unpack
One way to make unpacking easier is by properly labeling your boxes. Get some helpful advice on how to label your boxes efficiently, saving you time and energy when you're setting up your new living space.
Step 4: Making the Move
Moving Day Tips
On the big day, it's crucial to have a plan. Prepare a moving day checklist and consider hiring professional help. Discover how packers and movers can help make your move smoother
Settling Into Your New Space
After the move, it's time to make your new dorm room or apartment feel like home. Use this unpacking guide to get set up quickly, and remember, it's important to make your new space feel like home. So, don't be afraid to add personal touches, such as photos, decorations, and anything else that makes you feel comfortable and at ease.
Step 5: After the Move
Navigating Your New Community
Getting settled isn't just about unpacking boxes—it's also about familiarizing yourself with your new surroundings. Building relationships with your new neighbors can be a fantastic way to make your new place feel like home. Here are some tips on interacting with your new neighbors and getting involved in your new community. 
Handling Homesickness
Homesickness is normal, especially during the first few weeks or even months after your move. Don't hesitate to reach out to your family and friends back home, and remember that it's okay to miss them. You're adjusting to a significant change, and it will take some time to establish a new routine and get used to your new environment.
Step 6: Thriving in Your New Home
Changing Your Address
Don't forget to update your address at your bank, post office, and other essential institutions. This address change guide will ensure you don't miss any crucial mail or packages.
Academics and Extracurricular Activities
Remember, you're at college to learn and grow, both academically and personally. Take full advantage of the academic resources your college provides and consider joining clubs or organizations to meet new people with similar interests.
Exploring Your New City
When you're not busy studying, take time to explore your new surroundings. If you're studying in one of the most beautiful cities in India, take the time to discover what makes it unique. Whether it's visiting local landmarks, trying out local cuisine, or attending cultural events, enjoy what your new city has to offer.
Final Thoughts
Moving to college is more than just a physical transition—it's a journey filled with opportunities for growth, learning, and creating lasting memories. Yes, it can be overwhelming at times, but with proper planning, the right resources, and a positive outlook, it can be one of the most exciting experiences of your life.
This guide has aimed to ease the challenges associated with college relocation and provided practical advice and resources to help make the process more manageable. Whether you're packing up your room, navigating your new city, or setting up your dorm, remember to take it one step at a time and make the most of the journey.
So, as you embark on this exciting adventure, remember that every challenge is a chance to learn, every change is an opportunity for growth, and every move is a step towards creating your unique college story. Here's to a successful relocation and an unforgettable college experience!