How To Get Accurate Packing Moving Rates?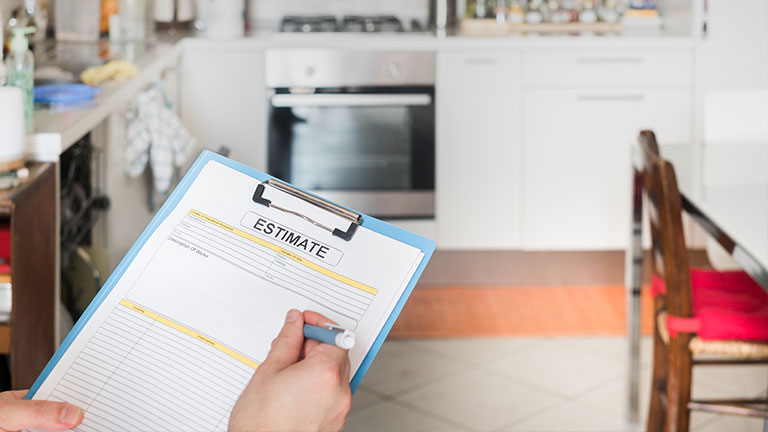 Moving is a stressful time – emotionally, physically, and financially.
While you can't do much about the emotional aspects of moving out of your beloved home to an unknown place, you have more control over lifting the physical and financial burdens off your shoulders.
Worry not, there's an easy way out – get exact relocation expenses from the movers and plan your finances accordingly. Here's how you can get the actual moving costs:
Identify all your requirements
Know the best way to communicate with movers
Learn the proper way to submit the form to get quote
Get your pre-move survey conducted properly
Identify all your requirements
One of the first questions that professional moving companies ask is, "What are your shifting requirements?"
Only after finding the proper answer to this question, they'll be able to plan your relocation effectively and provide you with the proper shifting charges.
So, before you begin talking with the packers and movers, you should know exactly what you need and be strong with the specifics of the move. The more thorough you are with your requirements, the easier it becomes to explain them to the movers and get an accurate rate list.
Think well about your needs and note them down
As soon as you know you have to move, you should begin planning your relocation and start noting down all the things you tasks you should complete before moving out. Spend a good amount of time to think about how to instruct the movers to pack and handle all your belongings. If you have special relocation needs make sure you note it somewhere so that you can tell the movers when you speak to them and avoid unnecessary problems and extra charges on moving day.
For example, the stairways are too narrow, and roping is required to move your sofa from the 2nd floor, you should tell the movers beforehand so that they come prepared with proper ropes and other equipment. To ensure you don't forget to mention crucial details like this, think well and make a note of all such requirements so that you will be able to tell the movers about it.
Take a complete inventory of items
The easiest way to track your goods is by doing a personal inventory of your household goods. For this, you'll have to bring out everything, and start listing out the things you want to move. This also gives you a chance to get rid of unnecessary stuff which you may just store away after moving them. Try to involve the entire family in this task so that everyone has a say in what will be relocated and what will be left behind.
Note – sort through your belongings and make a final inventory list of all the things that will be moved before you request for the estimates so that nothing is added after quotations are given.
List the bulky goods which need disassembly
Generally, large items that are difficult to fit through the doors or stairways should be dismantled so that they can be safely moved in and out of the house. Make a list of such items and check with the moving company if they have the expertise to properly dismantle them following the required guidelines. Informing them beforehand of such requirements will help them come prepared with the necessary tools.
Make a note of delicate items requiring special attention
Specialty items like glassware, musical instruments, flower vases, antiques, old family heirlooms, and so on should be handled with proper care and packed with the best-quality material. Such goods may be worth a lot more than money and be much closer to your heart.
So, if you have any such fragile items, you should make a note of them; tell the movers about them and you can also give personal instructions about how you want these items to be treated with special care and attention.
Mention availability of lift and stairs
Moving in and out of the ground floor is easy since you have to shift the things from doorstep to truck. However, if you live on a higher floor (above the 1st floor), moving the goods is much more complicated, and labor charges may increase according to the work involved.
If the lift is available, the loading-unloading wouldn't require too much physical effort. However, with no lift, the goods have to be moved via the staircase and through tight corners. Labor charges for lifting and moving will increase if the level of difficulty is higher.
Identify complexities in the move
Identify and make a note of the specific details that may make your relocation challenging. If you have too many antiques which require extreme care, you should make a note of it. Also, details like no lift in your building or time restrictions in your apartment society, etc are essential points to inform your movers beforehand. Forgetting to mention crucial points like these will incur high charges since the movers weren't prepared for such situations.
Think twice about the date and time of your move
It's essential to think about the day to schedule your move if you want economical prices. Movers will be fully booked from Fridays – Sundays (weekends) and during the month-end. If you move during this busy period, not only will you be charged premium prices, but also you may not get the same quality of packing and moving as expected.
Therefore, if you want good-quality services and trustworthy movers, you should think properly about when you can schedule your move and plan to manage the rest of your work around the moving date.
Avoid leaving out specific details which may incur high prices
You may think you'll get lower quotes if you leave out particular information while asking for estimates; or, you may genuinely forget to mention these crucial points. However, you should make sure that you don't do either because in reality, these are the very details which may incur higher charges on your moving day.
---
Know the best way to communicate with movers
When you interact with the movers, you should be crystal clear in everything you tell or ask them. Moreover, when you're dealing with more than 2 – 3 movers, you have to make sure your shifting requirements remain consistent with all of them. That way you'll be able to receive the estimated shifting charges for the same list of relocation needs, and you can compare the quotes more easily.
Here are a couple of pointers you should remember while talking to the packers and movers:
Make sure you're dealing with licensed movers
It's not good to go with lowest quotations because honest moving companies who offer good-quality services will never perform your relocation at unrealistically low prices. Also, genuine movers will have the necessary registration documents, a clean record with their previous customers, and they'll offer insurance services to protect your goods.
So, before you contact any moving company, make sure you check the necessary details about them and only then go ahead.
Explain your needs clearly and be consistent
Contacting just 1 or 2 moving companies is not enough since you won't get similar quotes from two movers; that's why you should contact at least a minimum of 3 packers and movers so that comparing the estimations becomes more comfortable.
However, one important point to remember is that you should mention the same requirements to all the moving companies whom you contact. If you give different requirements to different movers, you may not get consistent shifting charges, and you won't be able to compare correctly.
Don't forget to mention specific details of the move
You must specify all the essential information like the number of fragile items, availability of lift in your building, or something as simple as the time in which you want to move. Forgetting to give these details to the relocation service providers may lead to increased charges during your move since your moving company may not be prepared for such conditions.
Request the movers for an in-home estimate
The estimate you receive from the movers over the phone is just an initial approximation of your shifting charges, and the actual moving cost may be higher. To avoid any financial surprises on moving day, get the movers to conduct a pre-move survey to see your items and discuss all your requirements in detail.
Only once they note down the list of items to be moved and get the specific details of your relocation, they'll be able to calculate and provide you the exact cost and prepare for the job.
Make sure only one person deals with all the movers
People may have different perspectives for the same situation, so you should make sure that only one person, either you or your spouse, deal with all the movers. Although you could discuss among yourselves about the estimates and other details of the movers, make sure that the same person interviews and interacts with all the movers.
---
Learn the proper way to submit the form to get quote
Instead of repeating the same requirements to all the movers whom you interact with, a simpler way to get quotes is by taking references from an online platform like AssureShift. You'll have to write down your shifting needs once when you're filling the form, and the same will be sent to all the referred movers. Based on your requirements, the packing moving companies will inform you of their respective moving estimations.
Write your shifting needs clearly in the form
While filling the form, make sure you mention all your requirements in detail including the list of moving items, date and time of the move, and the origin and destination. Also, if you have any fragile and delicate items or special requirements, you could mention those particulars too. Make sure all the information written in the form is as accurate as possible since the details will be sent to 3 different moving companies.
Give your contact details
You'll have to submit your contact details so that the information of the referred moving companies can be forwarded to you. Also, your details will be sent to the packers and movers so that they can directly contact you and give their quotations. You can also mention in the form if you want them to contact you at a specific time.
---
Get your pre-move survey conducted properly
The shifting charges which you get from the movers after filling the form or over the phone are only an initial estimate which will be completely different from the actual expense of your move. The movers will determine your actual moving expenses after seeing your items and home to identify the various challenges.
Your exact cost of relocation may turn out to be a lot higher, so to avoid surprises on the day of the move, it'll help if you request the moving company to do an in-home estimate and provide you with an exact rate-list. You can get the pre-move survey conducted by multiple movers so that you'll be able to compare the charges easily before choosing which mover to hire.
Be clear and consistent during the walkthrough
During the pre-move survey, the estimator will do a thorough walk-through of your entire home and take inventory of the items you're moving. They'll also make a note of any unique things which requires special attention and handling, and you can give them instructions of how you want them to handle these items. You should be clear about your requirements and mention all the details necessary to calculate your relocation expenses.
Know what points should be discussed and explained
Show the estimators all the items you're planning to move; if you have any things that you don't want to move, explicitly tell them not to include those particular items in the moving inventory list.
Give them a list of all the antique and delicate items which you need packed and moved safely; explicitly tell them if you need special packing materials or special attention for these goods.
Mention your requirements for disassembly and assembly of furniture and appliances, and tell movers about the availability of lift or staircase in your building, the spot where they can park the truck, and other such details.
Depending on your requirements, the total quantity and volume of goods, the amount of work involved, the number of men required, and the size of the suitable truck, the estimator will calculate all the charges and give you the exact rate list.
Ask the right questions to movers
No matter how many moving companies you request in-home estimates from; you'll have to interview all of them. It's the perfect time to get to know details about the movers in person from the movers themselves. So, make sure to ask them many questions, and you'll be able to judge their level of reliability and professionalism from their answers.
Ask them the following questions:
How much experience do you'll have in this field?
Has your company ever performed this kind of move before?
Are your employees temporary or permanent?
How skilled and capable are your workers to do my relocation?
How will you pack and handle my delicate items?
What will you do in case my items get damaged?
What kind of insurance facilities do you offer?
Do you have your own transport service?
What payment options do you accept?
When will my goods be delivered?
Will you charge extra on the moving day?
Are there any hidden charges in this bill given by you?
Ask many questions like this, and make sure you receive proper answers from the movers and you can make a mental note of how much you would rate that mover out of 10.
For a service provider who gives convincing answers and seems confident, you can give a rating of 7 – 9; however, if you feel any sort of hesitation from the mover's side or they feel uncomfortable to answer your questions, those movers can be rated less than 5. It would be best if you did further research about such movers or possibly think against hiring them.
Negotiate with the movers before accepting the final price
Whatever rates you receive during the in-home estimate is not necessarily an EXACT price. The movers may include a profit margin in that rate list so that they'll be able to make a small earning after the cost of all the services is deducted.
Therefore, it's a good idea to be smart and discuss the final price instead of directly accepting the rates they tell you. The intelligent way in which you bargain with the movers will give them the indication to be careful with you and that you can't be cheated.
Build a good rapport with movers
They say the first impression is a lasting impression; so you should make sure you give the movers a good feeling about you, just as they would be working towards the same.
Neither should you be too friendly (so that they don't think of you as an easy target), nor should you be too strict (so that they don't feel working for you at all). You should preferably let them know you're serious about the work to be done well, but also that you will support them if they need any help. Having a good rapport with the movers will ensure that they will feel happy to work for you and they may even think about taking extra care for your things.
Hiring movers may be a lot of work and an expensive affair, but with proper planning you can make sure your relocation expenses don't go higher than you can afford. Also, it's a lot more reliable and safer option to go with than moving yourself.
Are you planning for relocation soon? Get a Free Quote Instantly from our Top 3 Packers and Movers matching your needs & nearest to you.