How to Resolve Disputes with Movers or Take Legal Action Against Them?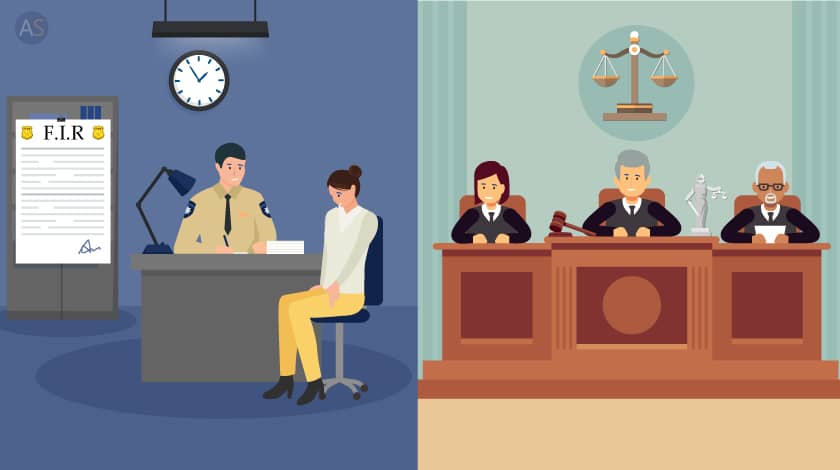 There can be various grounds for a disagreement with the moving company. In this blog, we have covered a few basic causes for disagreement and the measures you may take to resolve the matter or the actions that can be taken against the movers.
Common Reasons for Disputes with Movers
Rude and unprofessional behaviour
Late delivery of goods
Damaged goods
Over-charging for services
Outright stealing/ hostage of goods
Steps to Follow to Resolve Dispute with Movers
#1 Initial Step: Peaceful Resolution
Before pursuing legal action, the first step you should take to resolve the issue is to contact the moving company directly and ask the movers to settle your grievances. If they fail to do so or do not respond to your queries, you should pursue legal action. 
One of the most essential things to remember when dealing with the firm is to utilise a means of communication that may be used as evidence in a court of law for future legal procedures. You should try to reach them using emails or written letters rather than phone calls.
#2 Write a Review for the Movers and Packers
Many customers use the internet and social media channels to find and hire movers. You can write a review against their services on their company website, Google, popular review sites, or even the platform from which you hired them.
This can have an impact on the relocation company's reputation, and there is a good probability that they will be ready to resolve the dispute immediately. If the issue is taken care of, you can remove the review.
#3 File A Complaint In Consumer Court
If the dispute with your packers and movers is not resolved or if they do not pay you for the damages, then you can file a CONSUMER COMPLAINT under section 12 of the Consumer Protection Act 1986 in the consumer forum or online.
A. Process For Filing an Online Complaint
To file an online complaint, you must first register on the site. You will need to fill in your personal information, such as your name, email address, phone number, and so on.
You will also have to present all receipts and bills given by the movers in support of your claim.
Some popular online consumer complaint redressal forums are the following:
https://www.jagograhakjago.com/ Jagograhakjago.com (Jago Grahak Jago)
https://www.consumercomplaints.in/ (Indian Consumer Complaint Forum)
https://www.nationalconsumerhelpline.in/ (National Consumer Helpline – 1800 11 4000)
https://consumerhelpline.gov.in/ (INGRAM) -You can also call to register your grievance at 1800-11-4000 or 14404
B. Steps to File a Complaint in the Consumer Court
STEP 1: Drafting a Consumer Complaint
The complaint in consumer court should be drafted, stating all the facts necessary for establishing the cause of action. The complaint should be accompanied by a verification document indicating that all of the facts and statements included in the complaint are true and correct.
STEP 2: Sending Legal Notice to Moving Company
A legal notice is sent to the accused packers and movers company before filing a formal cheating complaint in the Consumer Forum. The legal notice is served on the opposite party to give them a last opportunity to settle the complaint mutually. If the Packing Movers Company refuses to resolve the complaint or simply ignores or neglects the legal notice, then you can approach the consumer court with your complaint.
STEP 3: Approaching the Consumer Court with the Complaint
Filing a formal complaint in the Consumer Court does not require a lawyer or legal representative. With the written application, relevant supporting documents and applicable fees, the complaint can be filed in the jurisdiction of consumer courts.
#4 File FIR or Police Complaint Against the Mover
If your complaints are not resolved peacefully or through consumer forums, you should not hesitate to pursue legal action.
You can approach the nearest police station and register an FIR against the movers under Section 421 of the Indian Penal Code on fraud and cheating. You can also submit a consumer complaint against the fraudster at the same time.
The FIR can be filed under different IPC Sections: 
Sec 421 IPC: Fraudulent removal or concealment of property etc., to prevent distribution against creditors,
Sec 403 IPC: Dishonest misappropriation of Property,
Sec 407 IPC: Criminal breach of Trust by the Carrier,
Sec 491 IPC: Criminal breach of Trust or Service,
or any other relevant sections of IPC or CrPC as considered reasonable by the authorities.
Final Words
Before hiring a moving company, ensure that the company is licenced and registered. Take references and pricing estimates from three to four moving businesses to get a better picture of their services. Before making a move, make sure you thoroughly read the terms and conditions of the moving contract.
At AssureShift, we simplify the hiring process by only displaying verified moving firms in our portal that have undergone basic screening and have been filtered based on our pre-set eligibility criteria.
We verify the company's paperwork, website, office details, work history, client feedback, and satisfaction. Only eligible moving companies are featured on our platform.
We also have a dedicated customer support team who are capable of clarifying your queries and guiding you in in the best way possible. They will also help resolve any issue you face with the movers in a quick and effective way, and with least friction.
Hiring a moving company with AssureShift ensures a safe and smooth relocation to your desired new home within the scheduled time.