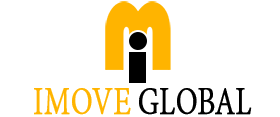 IMove Global Mobility
Expert International Relocation Solutions at Doorstep
node
1
I Move Global, an International Movers and Packers Company based in Bangalore makes relocation process smoother and cheaper. We are International Movers and Packers known for providing quality relocation services at cheapest rate. We have people around the world to help you out when you needed. I Move Global International Packers and Movers consider all transport options via Road, Train, Sea, Air to deliver your goods safely in time. We have dedicated for International Packing and Moving. Sophisticated packing of your valuable goods, Transporting with Care, Storing Securely and Delivery in time are our core principles that drives us ahead in International Moving services. Wide knowledge of different transport routs and our experience in International Moving makes us reliable, quality and economic option among global International Movers and Packers.
IMove Global Mobility Reviews
IMove Global Mobility
Professional service
Recently I moved from Coimbatore to Dubai and the Indian segment was handled by IMoveGlobal. The services provided were very good right from the update on the container leaving till it reached my house. Vanessa Maria needs special mention for her swift response to all our queries and her guidance in completing the formalities in a timely manner which resulted in goods delivery before our estimated delivery period. Company management and the team are professional in their approach as well as customer-friendly. Wishing them Good luck to sustain and excel in their business line.
IMove Global Mobility
Very good
Recently i got my items delivered from Dubai locally coordinated by IMove. They have done a professional job and ensured all goods are delivered and assembled as required. Appreciate the team's work on this move
IMove Global Mobility
Excellent service
We recently shifted from Dubai, UAE to Bangalore, India. IMoveGlobal made this experience hassle-free for us. We got all our stuff delivered to us in the promised timeframe, all safe and sound. Their transport and unloading at the site were excellent and efficient. Venissa who was my point of contact with IMoveGlobal did a great job of keeping me constantly informed about my shipping status. I must highlight that I did not have to go chasing anyone for any updates. Ramesh, Madhu, and the team in operations also did a great job. Everything went like clockwork with all teams involved doing their jobs on time. Overall I had a very pleasant experience with this company and I will certainly approach them for any future requirements that I may have.
IMove Global Mobility
We Loved Their Friendly Support
<p>We had to shift from USA to our home Mumbai, India. Imove has not only relocated all our goods safely on time, but they also helped us in custom clearance.</p> <p>Earlier I used to thought that moving all those things would be like lifting&nbsp;mountain, but thanks to them, it went so easy.</p>
Contact IMove Global Mobility