Tips for Moving During Different Seasons: Summer, Monsoon, Autumn, and Winter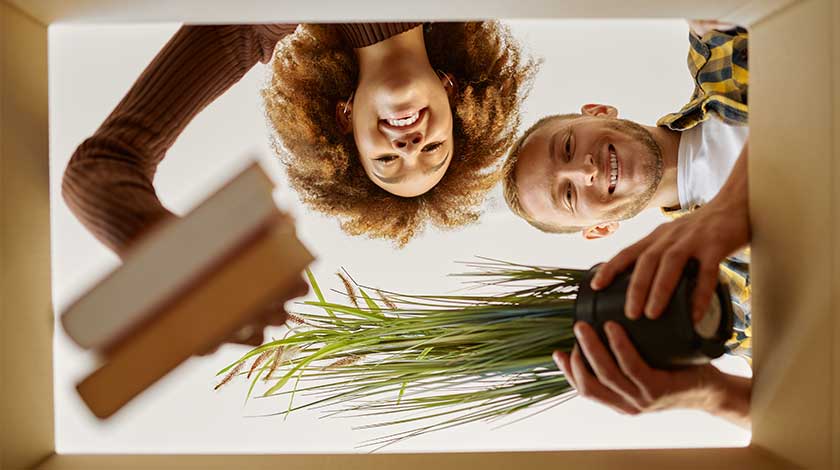 India, with its diverse climate, offers unique challenges for moving during different seasons. Whether you're relocating to one of the most beautiful cities in India or just shifting within your city, it's essential to plan accordingly. In this article, we will discuss tips for moving during summer, monsoon, autumn, and winter in India.
Summer
1. Start Early
Summer in India is characterized by scorching heat. To avoid peak temperatures, it's best to start your move early in the morning.
2. Stay Hydrated
Keep water bottles and energy drinks handy to stay hydrated throughout the day.
3. Choose the Right Transportation Mode
Opt for air-conditioned transportation modes for shifting households to ensure the comfort of your family and protect your belongings from heat damage.
4. Protect Heat-sensitive Items
Take extra care while packing and moving heat-sensitive items like electronics, candles, and cosmetics. You can find useful packing and moving tips and tricks to help you pack these items correctly.
Monsoon
1. Waterproof Packing
Use waterproof packing materials like plastic wraps and sturdy boxes to protect your belongings from rain damage.
2. Monitor Weather Forecasts
Keep an eye on weather forecasts to avoid moving during heavy rainfall. If needed, reschedule your move to a more favorable day.
3. Choose the Right Moving Truck
Make sure to pick the right moving truck size with a closed container to protect your belongings from water damage.
4. Keep Rain Gear Handy
Carry umbrellas, raincoats, and waterproof footwear to stay dry during your move.
Autumn
1. Plan Ahead
Autumn is a busy season for moving, so book your reliable packers and movers well in advance to secure your desired moving date.
2. Layer Up
Since mornings and evenings can be chilly during autumn, dress in layers to stay comfortable throughout the day.
3. Prepare for Unpredictable Weather
Autumn weather can be unpredictable, so have a backup plan in case of sudden rain or temperature changes.
4. Opt for Off-peak Discounts
Take advantage of off-peak discounts by scheduling your move during weekdays or mid-month when moving companies are less busy.
Winter
1. Dress Appropriately
Wear warm clothing, gloves, and sturdy shoes to protect yourself from the cold weather.
2. Clear Snow and Ice
Make sure to clear any snow and ice from your driveway and walkways to ensure a safe and smooth move.
3. Protect Your Belongings
Use quality packing materials and moving blankets to protect your belongings from the cold and damp conditions.
4. Plan for Daylight
Winter days are shorter, so plan your move to make the most of the available daylight.
No matter which season you're moving in, always be prepared for the challenges each season presents. Follow these tips and consult our comprehensive moving day checklist to ensure a smooth and hassle-free relocation experience. And remember, it's essential to choose a reliable moving company to help you with your move. Do your research, read reviews, and verify the qualifications of packers and movers before making your decision.
Additionally, familiarize yourself with the city or area you're moving to by exploring the best places to live, such as Lucknow, Delhi, Surat, Jaipur, Kochi, and many others.
Don't forget to plan for the post-move process as well. Utilize our unpacking guide to help you settle into your new home quickly and efficiently. Finally, remember to update your address and complete any necessary address change procedures to ensure a smooth transition into your new life.
Happy moving!