Popular Modes of Transport for Shifting Household Goods in India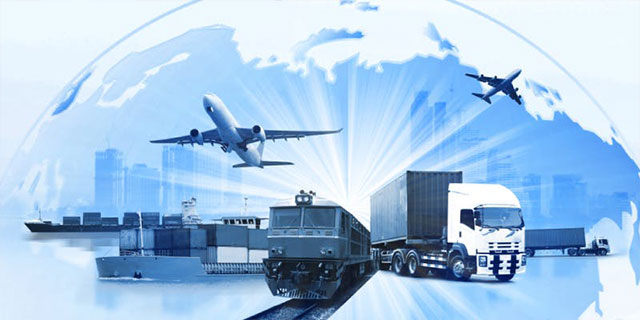 Moving to a new home can be both an exciting and overwhelming experience. One of the most crucial aspects of moving is the transportation of your belongings. Choosing the right household goods shifting services mode can significantly impact the overall moving experience.
In this blog, we aim to provide you with information that will help you make informed decisions when selecting the best transport mode for your move. We will cover various transport options available in India and discuss their advantages and disadvantages, ensuring a hassle-free moving experience. These methods are helpful for the shifting process and to save money on household goods shifting.
Popular Transport Modes for Shifting Household items in India
Trucks: Versatile Transportation of Household goods
Trucks are a popular option for transportation of household items, as they offer flexibility in terms of load capacity and distance coverage. Some common types of trucks used for shifting households include:
Mini trucks: Ideal for small moves or limited volumes of goods, mini trucks are cost-effective and can easily navigate narrow streets and residential areas.

Light commercial vehicles (LCVs): LCVs are suitable for moving moderate volumes of goods and can handle medium to long distances.

Heavy commercial vehicles (HCVs): HCVs are designed for transporting large volumes of goods over long distances, providing ample space for your belongings.

Container moving truck: Container moving truck offer a secure and weatherproof option for transportation, making them ideal for long-distance moves or when you need to ship your stuff to another state.
Trains: Cost-effective Shifting of Household Goods
Trains are a reliable and cost-effective option for shifting households in India, especially for long-distance moves. They offer various services catering to different needs:
Parcel service: This service allows you to transport individual items or small consignments at affordable rates.

Container freight service: For large volumes of goods, container freight service provides a secure and spacious option, which can be the cheapest way to move furniture to another state.

Luggage compartments in passenger trains: You can book space in luggage compartments of passenger trains for moving your belongings, making it a convenient option for luggage movers.
Cargo Airlines: Fast and Efficient Transportation of Household Goods
Cargo airlines offer quick and efficient transportation of household goods, making them an ideal choice for time-sensitive moves:
Domestic cargo airlines: For domestic moves, domestic cargo airlines can provide fast and reliable transportation services.

International cargo airlines: For international moves, international cargo airlines offer efficient transportation options, ensuring your belongings reach their destination safely. Sea freight companies are also involved in helping people transport their household items to different countries.

Air courier services: Air courier services provide door-to-door delivery of your goods, offering convenience and speed.
Also read: How To Prepare Your Goods for International Moving
Importance of Choosing the Right Transport Mode for Shifting Household items in India
Safety: Ensuring the safe transport of your belongings is a top priority. The right transport mode can significantly reduce the risk of damage to your possessions during transit.
Cost-effectiveness: Different transport modes come with varying costs. By selecting the most suitable option, you can optimize your moving budget at a reasonable price and avoid unnecessary expenses.
Time efficiency: Some transport modes offer faster transit times than others. Depending on your moving schedule, choosing the right transport mode can help you save valuable time.
Reliability: A reliable transport mode can provide peace of mind during the moving process, ensuring timely delivery and minimal complications.
Factors to Consider Before Choosing a Transport Mode for Shifting of Household items
Distance: Household Transporters for Different Distances
The distance between the origin and destination of your items plays a significant role in choosing the right transport mode:
Short distance moves: For local or short-distance moves, hiring a truck or a mini truck may be the most convenient and cost-effective option.
Long distance moves: For long-distance or interstate moves, trains or cargo airlines might be more suitable, as they offer faster transit times and may be more reliable. This is particularly helpful when you need to ship your stuff to another state.
International moves: For international relocation, shipping or cargo airlines are the preferred options.
Volume of Goods: Transporters Based on the Quantity of Items
The amount of goods you need to transport will impact your choice of transport mode:
Small volume: For moving a small number of items, consider shared transport services, such as shared trucks or shared train compartments. Luggage movers can be a suitable option for small volume moves.
Large volume: For moving a large volume of goods, you may need a dedicated transport service like a container truck or booking an entire train compartment.
Time Constraints: Timely Transportation of Household Goods
The time you have for the move can influence your choice of transport mode:
Flexible schedule: If you have ample time for the move, you can opt for slower but cost-effective options like trains or shipping (for coastal regions).
Tight schedule: If you have a tight moving schedule, consider faster options like trucks or cargo airlines.
Budget: Cost-effective Options for Shifting of Household Goods
Your moving budget can significantly affect your choice of transport mode:
Low budget: For a low-budget move, you can consider shared transport services, trains, or trucks as the cheapest way to move furniture to another state.
High budget: If you have a higher budget, you can opt for faster and more convenient options like cargo airlines or dedicated transport services.
Fragile Items and Special Care
If you have fragile items or belongings that require special care, you should consider transport modes that can accommodate these needs:
Trucks and trains often provide the option of specialized packing and handling services for fragile items.

Car services also have the option to transport household items in safe and compact manner.

Cargo airlines may be the most suitable option for transporting high-value or delicate items that require minimal transit time and optimal safety.
Conclusion
Relocating your home can be a challenging and complex process, but with proper planning and preparation, you can ensure a smooth and stress-free experience. In this comprehensive guide, we discussed various popular transport modes for shifting household items in India, provided tips for selecting the right service provider, and highlighted the importance of proper packing and additional services.
With this knowledge, you'll be better equipped to make informed decisions when it comes to hiring household items transporters, luggage movers, or finding the cheapest way to move furniture to another state.