Top 10 Packing Hacks for an Easier Move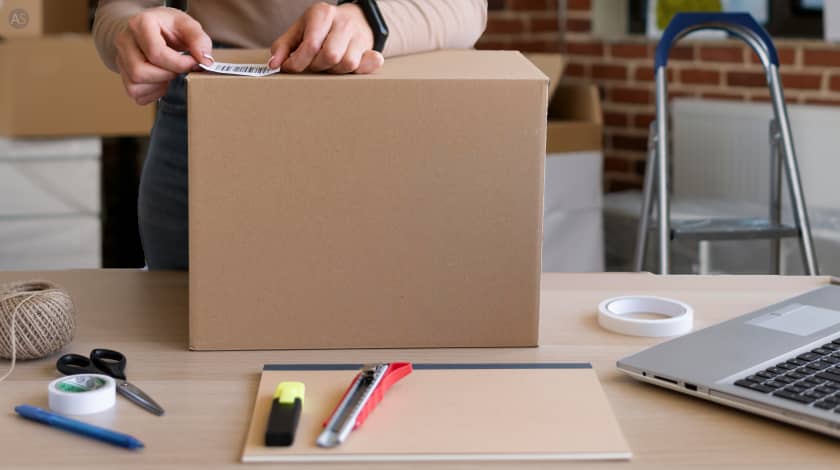 Relocating can be a thrilling yet nerve-wracking experience. Regardless of whether you're moving to a different city or just down the street, packing can seem like an intimidating endeavor. But don't worry, as we've got your back with these top 10 packing hacks to ensure your move goes smoothly!
These handy tips and tricks will not only enhance your packing efficiency but also help you conserve time, money, and maintain your peace of mind. So, let's get started and transform your moving journey into a far more manageable experience!
1. Start Early and Declutter
The earlier you start packing, the better. This will give you enough time to declutter your home and get rid of items you no longer need or want. You can either sell or donate your unwanted belongings. Not only will this streamline the packing experience, but it will also reduce moving and storage expenses. Moreover, beginning a new chapter in your home without the burden of unnecessary clutter feels incredibly refreshing!
2. Gather Packing Supplies
Start collecting packing materials like boxes, bubble wrap, packing paper, and tape. You can save money by getting free boxes from local stores or repurposing household items like towels and blankets as packing materials. 
3. Pack Smartly
Pack heavier items in smaller boxes and lighter items in larger boxes to prevent the boxes from becoming too heavy. Also, fill empty spaces in boxes with packing materials to prevent items from shifting during transit. For fragile items, wrap them individually with bubble wrap or packing paper and pack them securely in boxes with extra padding. 
Also read: Packing tips for fragile items to ensure their safe arrival at your new home.
4. Disassemble and Protect Your Furniture
Disassemble large furniture pieces, such as beds and tables, to make them easier to move. Wrap delicate or fragile furniture parts with bubble wrap, blankets, or moving pads to prevent damage. 
Also read: Steps to disassemble furniture easily.
5. Don't Forget the Suitcase Trick
We all have luggage lying around, so why not make the most of it? Suitcases, duffle bags, and backpacks can double as moving containers for clothes, bedding, and other soft items. This simple yet effective packing tip not only saves space but also saves money on additional packing materials.
6. Use Proper Lifting Techniques
Avoid back injuries while moving by using proper lifting techniques. Bend your knees, not your back, and hold the object close to your body while lifting. If possible, use a loading and unloading equipment to make the process smoother and safer.
7. Color Code and Label Your Boxes
Save time during unpacking by color-coding and labeling your boxes. Assign a specific color for each room and use colored tape to seal the boxes. It will make it easier to identify which boxes belong to which room. Don't forget to label the boxes with a brief description of the contents and the room it belongs to.
8. Pack a Moving Essentials Bag
Pack a bag with essential items for the first day or two in your new home. Include things like toiletries, a change of clothes, important documents, medications, chargers, and a few snacks. This overnight bag will save you from rummaging through boxes after a tiring move.
9. Take Photos of Your Electronics
Before disconnecting your electronics, take photos of how the wires are connected. This simple step will help you set up your devices quickly and without any hassle in your new home.
10. Check Your New Home Before Moving In
Before moving into your new home, conduct a thorough home inspection to ensure everything is in order. Also, consider the importance of Vastu for your home to create a harmonious living environment.
Conclusion
Moving can be a stressful experience, but with these top 10 packing hacks, your move will be much more manageable. By staying organized, making the most of available resources, and using the proper techniques, you'll save time, money, and energy. And remember, if you need help with your move, consider how packers and movers can assist you in making your relocation as smooth as possible.