Tips for Packing Fragile and Valuable Items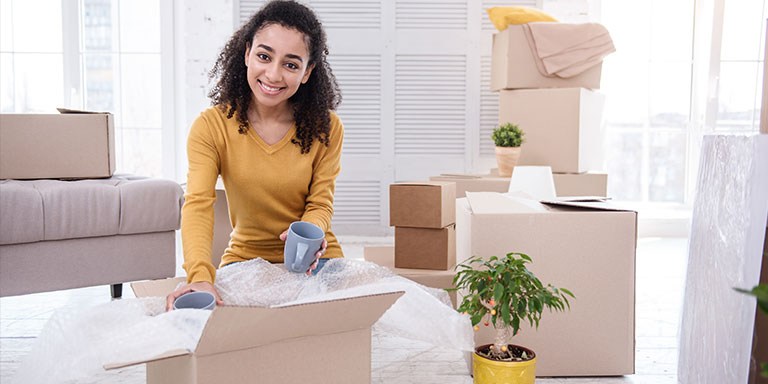 Hey there! Congrats on finalizing your new home! It's evident that you are excited to move in and settle down in your new place as soon as possible. Shifting becomes more hectic because you will have to pack all your items and must take extra care while packing your fragile goods so that they will remain unmoved and undamaged during the entire relocation process.
If your goods are not packed carefully, it can cause you a significant loss. So, you should wait and pack all your fragile items properly before shifting. But, many people get confused about how to pack such goods correctly, and it can increase your tension at the time of moving. Packing sophisticated goods needs smart planning and good knowledge of safety measures which you should take while packing them. You don't need to stress any further about this, as we will help you with a step by step guide about how to pack your fragile items in the best way.
So, let's discuss some essential tips that will help you to complete your packing process efficiently to shift all your goods safely:
1. Don't be in a hurry while packing
It's a well-known fact that packing of fragile items needs extra care and lots of time, and you should never be in a hurry. Remember to pack your delicate items in advance because last minute packing can be harmful to your valuable goods, and your assets may not get packed correctly. So, always prefer to pack your sophisticated items in advance so that you can sit back and relax that your goods will be moved safely.
2. Always use the best quality packing material
Always remember to use the best quality packing material to pack your breakable items before you start the moving process. You should use suitable and sturdy boxes, bubble sheets, wrapping paper, and tape to pack all your valuable items accurately.
3. Tips to pack small, fragile items
It's known that a large number of boxes will create problems during relocation, so it's better to prepare a lesser amount of boxes so that it's easy to handle them. You can start packing your small items first and then placing them inside the bigger things. You can then set that bigger one in a suitable and robust box. By applying this technique, you can easily save a lot of space. But make sure you pack your goods according to their quality and never make the boxes overweight as it will not be able to handle too much weight and your valuable goods could get damaged. You can also use old paper while packing your small items as it gives good cushioning and you can also save your money.
4. Tips to pack heavy, fragile items
Packing bulky sophisticated items like TV, fridge, microwave, dressing table, etc. is quite tricky. Before packing them, it's better to disassemble them first. Wrap them with the help of bubble wrap, clothes or old towels, strong carton sheets, etc. and then tape all the sides carefully to balance the weight. It will help you to keep your precious items unmoved and undamaged during the entire shifting process.
5. Tips to pack glassware items
The next challenge comes while wrapping glass items like lamps, wine glasses, photo frames, crockery, etc. As such glass items are susceptible to damages; you must take care while packing them. You should always prefer to use top quality padding paper (thin and soft) and place the crushed paper in the vacant spaces so that the chance of scratches and breakage will be minimized completely and your glassware will be harmless. You must use a corrugated mirror box if possible as these boxes are specially designed to guard your glass items during transportation. Always remember to place the heaviest items in the bottom and smaller on top for complete safety of your precious goods.
6.  Label all your boxes correctly
After you are done with your packing section, you must focus on labeling all your boxes correctly. If your boxes are not marked appropriately, you will have to face much confusion while identifying which goods have been packed in which box and how to unpack each box as per your requirement. You can label your boxes by using different colored labels and ribbons for identification of each room like red for the kitchen, green for the drawing room, pink for your bedroom, etc. This will help you to identify your packed boxes easily in your new home and make the task of unpacking easier. So, never forget to label your wrapped boxes.
You should not start packing your delicate items if you don't have enough tools and knowledge about packing. When you pack all your goods at the same time, you will be like annoyed to handle everything together. To avoid all this stress, you can hire a Professional Moving company who will complete your entire relocation quickly without disturbing you. Hiring movers does not mean that you are done with your shifting; remember to check whether they come with necessary and suitable packing and moving supplies. Now, we hope the tips mentioned above will help you to pack your fragile items safely and without facing any damage.
"NEVER COMPROMISE AT THE TIME OF PACKING YOUR GOODS AND ENSURE THEIR SAFETY."
Get Quick Charges Estimation