The Ultimate Home Relocation Insurance Guide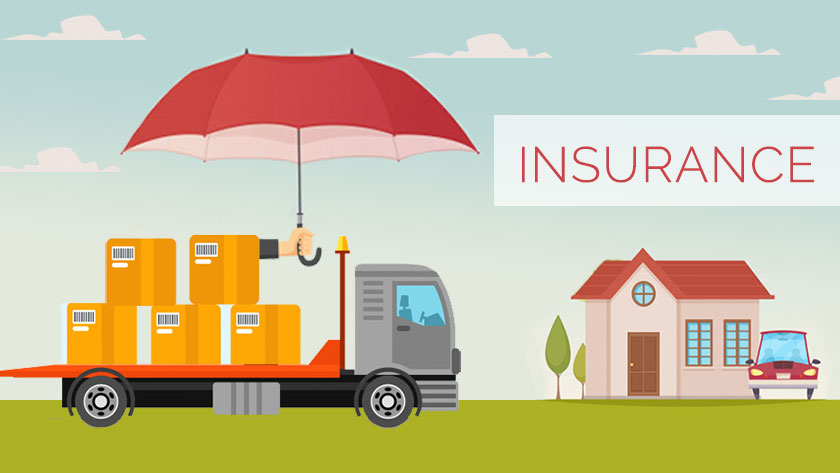 Even though you are relocating with a professional packer and mover, there are chances that your goods could be damaged or lost due to theft or any kind of accident during shifting task. In India, moving insurance is offered by lot of moving companies for a nominal fee, particularly during long distance shifting. It is good to take a moving insurance policy for your households to make a claim with the insurance provider.
Whenever any damage or loss occurs during the move, you would get compensated for the loss of your products. Therefore, before finalizing a relocation company, verify that you are getting the right relocation insurance and be aware on the terms and conditions of the contract. In this guide, you can learn some basic things about moving insurance policy offered by moving companies in India. Below you can find it's types, importance, benefits and how to take a transit insurance as well.
---
What is home moving insurance?
Home moving insurance or transit insurance is a kind of insurance coverage that can defend against any kind of damage or loss of your households during any shifting task. Transit insurance policy is useful to those who regularly move households over small or large distances. It is more essential to protect the goods of a customer during a move. This insurance can be employed as an essential tool to protect and safeguard your goods.
This relocation insurance is provided by moving companies for protecting customers' household goods alone and normally, the moving insurance charges are not clear in India. Charges could vary between the relocation companies and they can charge you a moving insurance fee up to 3% of the total declared value of products to be insured.
---
Types of moving insurance
Relocation companies in India normally deliver two kinds of insurance when moving household products. They are:
Relocation Insurance
Relocation insurance or transit insurance is fundamentally secure and covers all your items against any damage or loss while moving. But, any damage which was caused before or after the move, will not be covered. So, any damage that occurs during loading and unloading of your goods will not be covered.
You can directly purchase relocation insurance from general insurance companies, if you are shifting your household items. In most cases, moving companies could help you get the moving insurance for your products. Don't forget to collect the insurance document and the original bill from the moving company, when your mover gets insurance by your name.
All-inclusive relocation insurance
Generally, this insurance covers on all packing, loading, moving, unloading, unpacking and storage of items during the complete relocation process. It even covers loss or damage of households that occur while mishandling, moving, accident, theft, malicious damage and explosions. Whenever any damage causes during loading, unloading or while relocation, you can ask for compensation.
All-inclusive shifting insurance is delivered by moving companies and you should be aware regarding the credibility of the company. Normally, customers prefer taking full insurance inclusive of all. Sometimes, it might be a bad option, specifically when you have no idea about the insurance terms and conditions or the process of making claims. Be careful and verify the insurance document before getting all-inclusive moving insurance by moving companies.
---
Why you need moving insurance?
Accidents are unpredictable and they can occur anytime during the move or during storage of your households. It is advised to insure the relocation for any damage or loss of your products. By getting insured and by spending a little more, you can make the transit comfortable and 100% secured.
Moving insurance acts as a life saver, when your belongings have met with any accident or damage during the relocation. Relocation companies will never damage your households intentionally and they will provide their best service on their own interests. Regardless of any situation during moving, it is highly recommended to purchase a moving insurance for your goods. Some benefits on purchasing this insurance are:
It is the most convenient and simplest method of covering the damages of your households during transportation.
The transit insurance policy delivers an option to cover all risks of damage or loss on your products, according to the insurance plan you choose.
The maximum compensation you can get from an insurance claim is up to 80% of the total declared value of goods.
---
Things to look for when taking transit insurance
Be clear about the insurance: It is important to be clear regarding what the relocation insurance policy involves and how it is related with the risks included, while relocating the items.
Verify the coverage of the policy: Ensure that this insurance policy include things like damage of goods, theft of goods, loss of goods, during the transportation of your households.
Ask your doubts to the insurer: If you are not sure about what things are covered in the policy, it is good to request your insurer to update you the breakdown of the insurance policy to make sure, you have opted for right kind of cover.
---
How to get a moving insurance?
When you apply for a moving insurance policy, provide the details regarding the full value of your household items individually, as this would reflect, when you claim later.
Complaints regarding any damage have to be reported immediately.
File your claim with the mover and ensure that the relocation company acknowledges your claim within 30 days.
Then within 120 days, the final settlement should be done.
The claim value should coincide with what liability amount you have mentioned.
Finally, review your moving insurance policy to check that, any claim that is higher than this value will not be tolerated by moving companies.