Top 10 Tips for Local House Shifting within City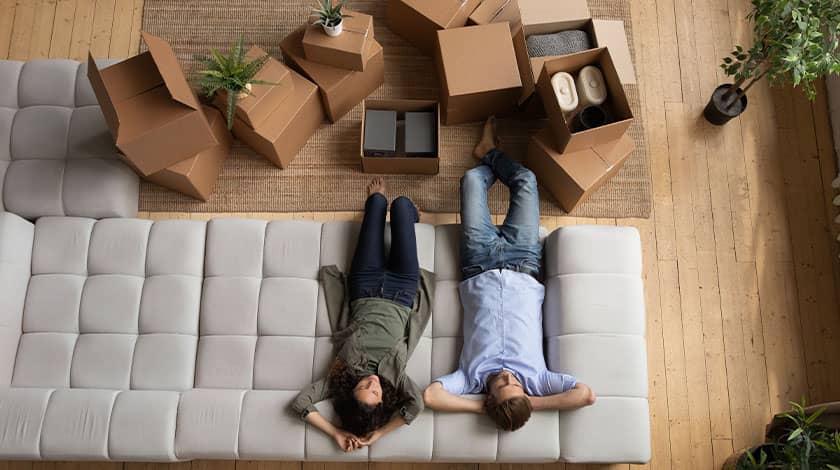 Moving can be stressful and time-consuming even if you are shifting locally. Any type of relocation requires constant planning throughout the move. Are you confused about where to or how to start?
10 Greatest Tips for a Safe Local House Shifting in Your City

#1 Organized Planning & Checklist
Proper and organized planning is very important for a safe and hassle-free relocation. Since there are plenty of tasks in the moving process, it will be difficult to manage them alone.
Maintain a checklist of all the essential pre-move tasks to ensure you don't miss out on important tasks.
Assign each task for different days on your calendar. For example, declutter unwanted things on Monday, gather essential packing materials on Tuesday, pack living room on Wednesday, kitchen on Thursday, update the address on Friday, and so on.
#2 Declutter Your Stuff
Moving a higher quantity of items means higher expenditure on moving costs.
To make your relocation easier and save more money, declutter unnecessary stuff and dispose of items that haven't been used for a long time.
Donate them to an NGO nearby, or earn some pocket money by conducting a moving sale or selling them on OLX or Quikr.
#3 Prepare a Moving Essential Bag
Keep your essentials close by as you will not be able to unpack your entire stuff immediately. Pack an overnight bag with medication, toiletries, laptop, chargers, an extra pair of clothes for 2-3 days, etc., so that you have a comfortable stay at the new house for the first few days.
Pack your important documents (birth certificates, insurance papers, finance materials, and other Govt. related documents) with the essential bag so that you won't lose them during the move.
Remember to pack a cleaning kit that contains necessary items like brooms, mops, paper towels, etc. to clean the new house.
#4 Use Good Quality Packing Materials
Choose high-quality packaging materials like fiberboard boxes, bubble wraps, foam rolls, etc., to ensure maximum safety of your goods.
Use crumpled newspapers or other cushioning materials for wrapping breakable items. Clothes are a great alternative to cover cups and other glasses for packing, but make sure to cover them in 2 to 3 layers to avoid scratches.
#5 Take Care of Utility Services
Forgetting to manage your utility connections may result in you having to pay for unused services. It's best to either disconnect or transfer basic utility services even if you are shifting locally and make sure to reconnect them in your new home.
Contact your utility service providers like Electricity, Water, LPG Gas, Internet, TV and tell them about the exact date on which you want them to transfer services to the new location. You may have to request a reconnection if they do not provide the transfer option.
#6 Prepare Electronics & Appliances
Make sure to clean your appliances before shifting as leaky and unclean appliances make it difficult for moving and also may ruin the goods that are in proper condition while relocation.
It would be better to defrost your fridge and clean the AC and other appliances inside out at least 1 day before the moving date. Do not forget to click photos of their connections before unplugging them so that it becomes easy when reconnecting at the new place.
#7 Update Your Address
While carrying out the process of shifting, you have to be sure that your mail also relocates with you. Change of address is an important task in your checklist that should never be missed.
So make sure to update your new address with Financial firms, Banks, Post offices, Educational Institutions, Employer, Insurance Firms, Online Shopping sites, family or friends, etc.
#8 Explore the Locality Before Moving
Getting acquainted with the new locality can make you feel comfortable while going through the shifting process. Familiarize yourself with the neighborhood by meeting your new neighbors and becoming acquainted with them as it will help you to feel more homely and comfortable living there.
Make sure to explore and find places like grocery stores, pharmacies, coffee shops, supermarkets, fuel stations, and so on in the new locality. You can take your children to the nearby park and make new friends.
#9 Put a Pause for Buying Groceries
Make sure to stop buying groceries a week before the moving date and try to cook with the food items available. You can also give frozen food items that are in good condition to your friends or neighbors rather than throwing them away. (You can also use this time to order pizza and Netflix 'n Chill, to take a break from all the moving tasks.)
#10 Hire Professional Packing Moving Crew
In order to make your local household shifting easier, you can hire good packers and movers that will provide top-quality relocation services with modern tools and the latest methods. High-quality packaging materials are used for ensuring maximum safety of your goods along with on-time delivery at your doorstep. Hiring moving companies can be the best option for hassle-free and budget-friendly moving.
---
Follow these above-mentioned tips for easier, faster, and safe moving. If you do not want to carry out the entire process by yourself, hiring good packers and movers will be the best option. Utilize your available time to take care of the more essential tasks like updating your address, managing utilities, and planning the design and layout of your new abode.
Congrats on your new home and wish you a happy shift!