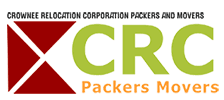 We shall Accomplish High Standards of Quality Performance
Get Quotation
Visit Site
About Us
Crownee Relocation Corporation (CRC) Packers and Movers based in Mumbai and with branches in major cities in India, has been serving the industry as a pioneer for over a decade. Our team is an example of sheer professionalism, which put a professional and personal touch to all your belongings while handling them. We are a company which is growing day by day. We go all the way to meet our customer's needs individually and try to learn from each experience and implement new ways to better ourselves.
Packing and moving of goods is a stressful task. Yes, you read it correctly. Yes, it can be a stressful and annoying task on every kind of relocation. But you can make it simple. You can make it as smooth as you need with us.
Crownee Relocation Corporation Packers and Movers is dedicated to successfully providing premier moving & packing services by utilizing the best people, best methods, and best technology. We shall accomplish these high standards of quality performance through the active participation of the organization's most valuable resource, our employee team members and partner-suppliers.
We are at your service 24/7. Our main aim is to provide outstanding customer service and pay maximum attention to produce very high-quality work to the best of our ability.
Our Services
We provide 24X7 services. Our company at Mumbai provides best packaging services to the customers. We use excellent packaging materials and the latest techniques to pack your items so that they remain in the same condition as it is. We provide a wide range of relocation services. Our experienced packing experts make sure that all your items are packed using the best packaging technologies.
Contact Us
Listed In
Head Office - Navi Mumbai