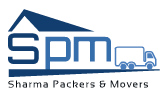 Sharma Packers & Movers
Depth Knowledge Of Packaging and Moving
node
12901
About Us
We are prompt & professional quality packers and movers service provider in Chennai, we have our networks and services round the globe. We provide total solutions for all your household goods, car, office goods, industrial goods, factory We serve our clients with Trucking, Shipping & Baggage, Air Cargo, Custom Clearance, Storage/ Warehousing, Goods Insurance with door to door delivery services worldwide.
We have highly dedicated and committed young professionals in our team, Our expertise team has in-depth knowledge of packaging and moving.
We offer our clients with best and reliable services in the given time as this is our goal. Our dedication in our work help us in giving the best services and in raising our name in this packing and moving industry.
Sharma Packers & Movers Reviews
Sharma Packers & Movers
Very good
Prompt, good packaging and very good services.
Sharma Packers & Movers
Packing, transportation, unpacking and cleaning of debris done professionally. Packers were polite and helpful
Sharma Packers & Movers
Very good
I will strongly recommend Sharma Packers & Movers to my relatives, friends, and colleagues.
Suresh Kumar Ravichandran
Sharma Packers & Movers
Very satisfied.
They packed quick and neatly all my things. From bike, table and all glasswares. Each and every glassware packed seperately. The delivery was also prompt.
X
Raj International Packers & Movers
Shortlisted, Get Quote from them and Similar.
Contact Sharma Packers & Movers