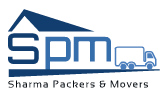 Sharma Packers & Movers
Depth Knowledge Of Packaging and Moving
node
12901
About Us
We are prompt & professional quality packers and movers service provider in Chennai, we have our networks and services round the globe. We provide total solutions for all your household goods, car, office goods, industrial goods, factory We serve our clients with Trucking, Shipping & Baggage, Air Cargo, Custom Clearance, Storage/ Warehousing, Goods Insurance with door to door delivery services worldwide.
We have highly dedicated and committed young professionals in our team, Our expertise team has in-depth knowledge of packaging and moving.
We offer our clients with best and reliable services in the given time as this is our goal. Our dedication in our work help us in giving the best services and in raising our name in this packing and moving industry.
Sharma Packers & Movers Reviews
Sharma Packers & Movers
Safe Shifting
They easily shift my goods without any extra effort. I am completely satisfied with their service. They did their work wonderfully, Their shifting service was without a doubt very good.
Sharma Packers & Movers
Very nice
I made a booking with spm and the movement was hassle-free and excellent. The packing okay was ultimate and the pavers were so professional and perfect in their work.. Only negative was the supervisor was quite money minded and put hidden charges while writing the bill. Driver too was money minded despite the good fact that he reached destination on time whereas demanded extra money for effort etc.. Overall a satisfactory experience
Sharma Packers & Movers
Very good Experience
I transferred my goods from Chennai to Jaipur. Good packers and movers. No hidden charges, all information like insurance requirements and other were clearly informed. Packed very nicely with Buble wrap, cardboard sheet and ploythene sheets were used. All goods reached safely except some minor hicups.
Sharma Packers & Movers
Very good
Prompt, good packaging and very good services.
X
Raj International Packers & Movers
Shortlisted, Get Quote from them and Similar.
Contact Sharma Packers & Movers