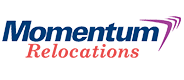 Professionally Trained to Deliver Best Class Relocation Service
Compare Rates
Visit Site
About Us
About Us
With an experience of 18+ years in the relocation industry, Mr. Vinod and his team have established Momentum Relocations. We understand that each relocation is different and that our potential clients have varying expectations. With a sustainable infrastructure pan-India, MaxPace Relocations provides customized services which are client specific to suit the needs of both corporate clients and private individuals. The entire team at Momentum Relocations is professionally trained and endeavors to deliver best in class service to all its customers.
OUR VISSION
Our vision is to provide exceptional relocation services, with advanced technology and solutions tailored made to each customer making their move simple and hassle-free.
OUR MISSION
Our mission is to provide our clients with comprehensive relocation services of exceptional value. We strive to give our customers a relocation experience that is as trouble-free and convenient as possible, a single point for a complete spectrum of resources. We are committed to achieving quality through teamwork, integrity, co-operation and continuous improvement.
Contact Us
Listed In
Momentum Relocation - Mumbai
Momentum Relocation - Pune