Tips for Moving Out of Your Parent's House for the First Time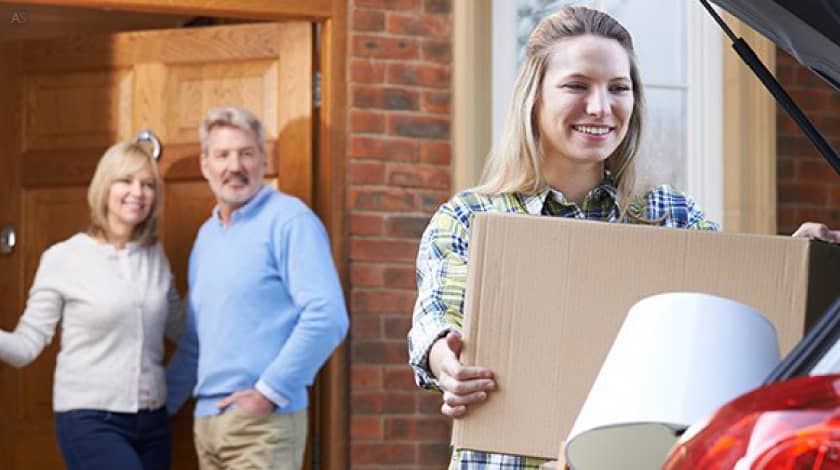 Moving out of your parent's house is a significant milestone in anyone's life. It's a rite of passage that symbolizes your transition to adulthood and the beginning of a new chapter. But with this newfound freedom comes great responsibility. So, how do you prepare for this exciting yet challenging journey? Let's dive into the essential tips to make your move as smooth and stress-free as possible.
1. Make a Plan and Set a Timeline
First and foremost, you need a plan. Determine your ideal time to move and create a timeline to work towards your goals. Setting a deadline will help you stay focused and motivated throughout the process. 
Additionally, consider factors like your job or school schedule, the best time to move, rent a truck, and other potential obstacles that may affect your move.
2. Budget and Save Money
Relocating can be quite costly, which is why it's essential to calculate the overall expenses and create a budget. Investigate the typical fees associated with relocating households and take into account additional expenses such as rental deposits, utility bills, and living expenses. Save money in advance to avoid financial strain during the move.
3. Choose Your New Home
Before you start packing, you need to find a new place to live. Consider factors like location, affordability, and whether you want a shared house or live alone. Evaluate the advantages and disadvantages of various choices before settling on a decision.
4. Understand Rental Laws
Familiarize yourself with rental laws in your area to avoid any legal issues. It's also essential to go through your rental agreement carefully and ask any necessary questions to your landlord.
5. Find Reliable Packers and Movers
Hiring professional packers and movers can save you a lot of time, effort, and potential damage to your belongings. To find the best packers and movers, you'll need to verify their qualifications, read customer reviews, and compare quotes. Don't forget to ask about home relocation insurance for added protection.
6. Declutter and Organize
Now that you've set a budget and hired professional help, it's time to start decluttering your home and belongings. This will not only make your packing process more manageable but also help you start fresh in your new space. Sell or donate items you no longer need, and organize the remaining belongings into categories for easy packing.
7. Pack Smart
Packing is a critical step in the moving process. Use packing tips and tricks to ensure your belongings are safe and secure during the move. Room-by-room packing tips can help you stay organized and make unpacking easier.
8. Prepare for Moving Day
As moving day approaches, create a moving day checklist to ensure you don't forget anything important. Make sure you've taken care of any address changes, utility transfers, and necessary preparations for your new home.
9. Settle into Your New Home
Once you've arrived at your new home, it's time to unpack and settle in. Use your room-by-room packing guide to help make the unpacking process more manageable. Prioritize setting up essential areas like your bedroom, kitchen, and bathroom first. Take your time and gradually personalize your space.
10. Build a Support System
Moving out of your parent's house can be a challenging transition. Building a support system of friends, neighbors, and colleagues can help you feel more comfortable in your new surroundings. Attend local events or join clubs to meet new people and develop a sense of community.
11. Establish Routines
Establishing routines can help you feel more in control of your new life. Create a schedule for chores, exercise, meal planning, and social activities to maintain a healthy balance.
12. Learn to Manage Finances
One of the most significant responsibilities of living independently is managing your finances. Develop a monthly budget, track your expenses, and build an emergency fund. Learn about managing finances after moving out to ensure you can maintain a comfortable lifestyle.
13. Stay in Touch with Your Parents
Just because you've moved out doesn't mean you should lose touch with your parents. Maintain regular communication and visit them when possible. They can be a valuable source of support and advice as you navigate your new life.
Conclusion
Taking the leap and moving out of your parent's house for the first time is an exhilarating and life-changing experience. Embrace this opportunity for personal growth and enjoy the journey of discovering your independence. 
By carefully planning and following the steps outlined in this blog, you can make this transition smoother and more manageable. Remember to stay organized, communicate with your parents and friends, and make informed decisions throughout the process. With the right mindset and a proactive approach, you can turn your new house into a welcoming home and build a strong foundation for your future.