First Time Renting an Apartment? Key Points to Consider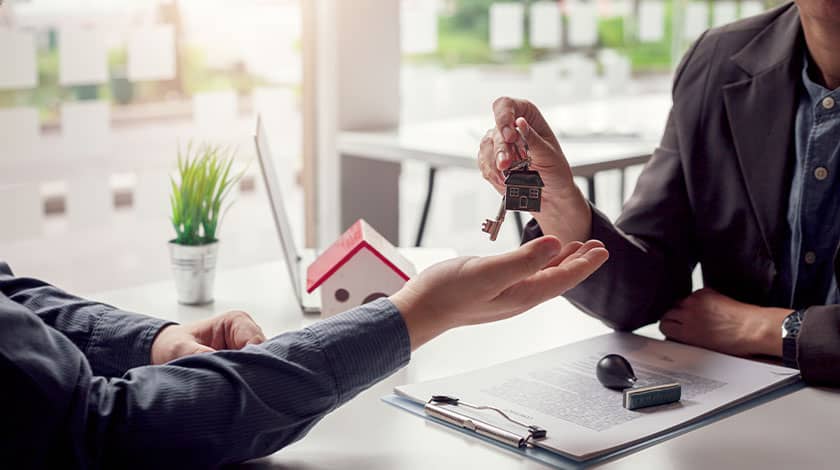 Renting an apartment for the first time is a significant milestone filled with excitement and new possibilities. Whether you're a recent graduate, starting a job, or seeking independence, this guide will walk you through the key points to consider when venturing into the world of renting.
From budgeting wisely, dealing with property managers to understanding the rental application process, we'll cover everything you need to know to make your first rental experience a success.
1. Budget Wisely
Before starting your apartment hunt, determine a budget that aligns with your income. Budgeting is an essential first step is determining how much rent you can afford. As a general rule, aim to allocate no more than 30% of your gross income towards a months rent. Don't forget to factor in additional expenses such as utilities, groceries, transportation, medical bills and entertainment. Be prepared for moving costs, initial deposits, and furnishing your new place.
2. Location
Now that you know your budget, you can start to think about where you want to live. Consider factors such as proximity to work or school, the presence of a fitness center, accessibility to public transportation, and parking spot availability. In addition, it's crucial to consider the area's criminal history, safety, and local amenities. You may have to make some compromises depending on your budget, so decide what factors are most important to you.
3. Working with Reputed Agencies
To avoid real estate fraud, it's crucial to trust certified property dealers when searching for apartments. Certified rental agents or property management companies can guide you in your apartment hunt, helping you avoid scams and find an apartment community that fits your needs.
While they may charge higher fees compared to lesser-known agents, your safety and security are worth the investment. Look for properties offered by well-known agencies to ensure a reliable rental experience.
4. Understand the Rental Application Process
In order to secure an apartment, you'll typically need to fill out a rental application. This may involve a credit check, employment verification, and sometimes a background check. Be prepared to provide a proof of income, personal reference, and identification. A strong rental application can increase your chances of landing the apartment you want.
Therefore, gather the necessary documents to apply and have them ready to go, including –
Government issued ID such as a driver's license
Social security number for credit and background checks
Proof of income via your 3 most recent paystubs and/or W-2
Contact information for professional or work references
Money set aside for application fees
5. Read Your Lease Carefully
A lease is a legal contract between you and your landlord. It outlines the terms and conditions of your rental agreement, including the lease term, monthly rent payment, and pet policy regarding pets, parking situation, maintenance and other essential detail.
According to the Registration Act, real estate leases for a period exceeding 11 months must be registered. Here's the gist:
Enter the lease start and end dates
Provision of electricity, water, and power plants
Amount for rent payment and payment frequency (monthly/quarterly)
Security deposit payment amount
Service/maintenance fees and responsibility for maintenance costs
Termination terms and Notice period for moving out
Before you sign, make sure you understand everything in your lease agreement. If anything is unclear, don't hesitate to ask for clarification.
6. Renter's Insurance is a Must
Renters insurance covers your personal belongings in case of theft, fire, or damage, and often includes liability coverage as well. While it's not always required by landlords, it's highly recommended for all first time renters moving to new apartments. Policies are generally affordable and can provide peace of mind knowing your possessions are protected.
7. Conduct a Move-In Inspection
Before you move in, do a thorough inspection of the apartment. Check for any structural damage, paint conditions, electrical outlets, and signs of water leakage. Ensure basic utilities and storage are in working order and undamaged. Check the floor for dirt and holes. Check for parking spaces and furnishing, and see how well-maintained the property is.
Document any issues you find and communicate them to your landlord to ensure you won't be held responsible for these when you move out.
8. Set Up Utilities and Internet
Determine which utilities are included in your rent and set up the utilities you're responsible for. This may include electricity, gas, water, and internet services. Contact the relevant providers to ensure seamless utility activation before moving in.
9. Respect Your Space and Your Neighbors
Living in an apartment means sharing close quarters with others. Be mindful of noise levels during quiet hours, having overnight guests, keep common areas clean, and follow all community rules. A good relationship with your neighbors and landlord can go a long way in making your apartment living experience enjoyable.
Also read: Questions to Ask Neighbours When Moving In
10. Furnish Frugally
When moving into your first apartment complex, you might be starting from scratch when it comes to furniture. Don't rush to fill your rental property space all at once. Start with the essentials: a bed, a table to eat at, a place to sit, and storage for your belongings. From there, you can slowly add pieces as your budget allows. Consider second-hand stores, online marketplaces, or even asking family and friends if they have items they no longer need to save money.
11. Understand the Pet Policy
Before signing the lease, it's vital to understand the apartment's pet policy if you have or plan on having a pet. Many apartments have restrictions on the size, breed, and number of pets. Some may require additional pet deposits or fees. Make sure you can provide a comfortable home for your pet within these regulations.
12. Learn Basic Home Maintenance
Acquiring basic home maintenance skills can be invaluable when living on your own. Learn simple tasks like unclogging drains, resetting circuit breakers, and fixing minor leaks. These skills will save you time, money, and potential headaches. Remember, for major issues, always consult with your landlord or a professional.
13. Plan for Emergencies
It's important to be prepared for unexpected situations. This includes knowing where the emergency exits are, having a basic first aid kit, and understanding what your responsibilities are in case of serious issues like a fire or a flood. It might also be worth learning where your water shut-off valve and circuit breaker are located.
14. Keep Open Communication with Your Landlord
A good landlord-tenant relationship can make your renting experience much smoother. If you encounter problems such as maintenance issues, parking fees or issues with your neighbours, be sure to maintain open communication with the landlord or the property manager. It's their responsibility to assist with these matters and handle major maintenance issues that arise.
15. Live Within Your Means
While your first apartment is a big step toward independence, it's also a crash course in financial responsibility. Save money by planning your move strategically. Account for potential upfront costs, including the first month's rent, security deposit, utilities, living expenses and possibly pet fees. Be careful to live within your means and avoid unnecessary debt. If you're consistently struggling to make ends meet, it might be worth considering a roommate to help share costs and pay rent on time.
16. Enjoy Your Space
Last but certainly not least, remember to enjoy your new apartment! This is your personal space to relax, entertain, and express yourself. Whether that means decorating one bedroom to your taste, hosting a movie night with friends, or simply enjoying a quiet evening with a good book, make the most of your new home.
Conclusion
Renting your first apartment is an exciting journey full of learning experiences. Remember, preparation is key, from the moment you start your apartment hunt to the day you sign your lease agreement. The process might seem complicated, but with the right preparation and understanding, it becomes manageable and rewarding. The skills you acquire along the way - budgeting, home maintenance, negotiation, and more - are beneficial life lessons that will serve you well beyond your first lease. So, Welcome to the world of being a first-time renter - and welcome home!