Questions to Landlord Before Renting a New Home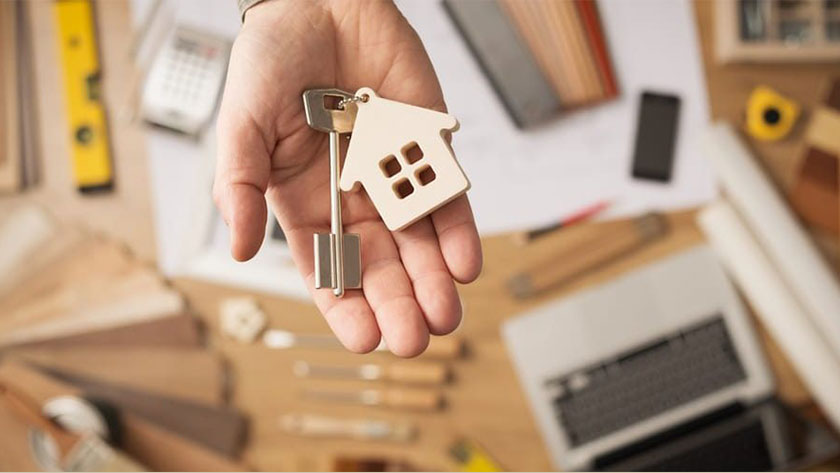 Renting or buying a new home is no doubt a risky decision, which needs your full attention and you will have to do lots of communications with your landlords professionally. Otherwise, you will be trapped in lots of future difficulties due to unawareness at the time of discussion.
Shifting into a new apartment can be an exciting occasion, for you and your dear ones as you will have new neighbors, new opportunities, etc. But at the same time, before you sign the new home agreement, be aware to discuss essential questions with your Landlord, to get rid of any future problems related to leasing, safety, utility bill, etc.
If you have finalized your new home and desired to have a secure and happy life in your new residence, then you should never compromise at the time of asking questions with your landowners to have complete knowledge that your new house is perfect for you or not.
 That's why when you plan to rent or buy a new home at any new place always remember, to utilize your time to get clear answers of your queries, before moving in to stay safe from any quarrel with your landowners.
We understand that relocation is never an easy task, as you will have to plan, perform, and execute several hectic tasks to move all your possessions safely at your new destination. That's the reason many people get tensed during shifting and forget to complete inquiry about their new residence before moving in, and after shifting when they face everyday then they sit and regret due to not doing verification about their new home.
But don't worry, today we will discuss all the essential question with you, which you must ask your landowners before relocating in your new home to stay safe from any unexpected difficulties.
What are the available lease terms?
No matter, if you and your landowner have earlier discussed that your agreement will be a yearlong or month-to-month, discuss and fix the lease term as per your expectation. The first essential question you must discuss before moving in is the terms and conditions mentioned in the agreement.
Never hesitate to ask, if you have any confusion related to your lease, and also remember to have written the contract and other documents to be safe from any misunderstanding between you and your landlord.
---
What all will be included in the rent?
Remember to ask your property-owner before signing the lease contract, if they will charge monthly bill including charges for electric, water, cable, etc.
As, some landowners charge a fixed amount for water and electricity services, while others will provide you separate meter, so ask them that whether they will include all the additional service with your rent, or you will have to pay it separately. And a helpful advice before renting anything is be thorough is rental laws for property owners and tenants.
---
What are the move-in rules?
It usually depends on where you're shifting, maybe your residence has some rules and regulations before the move-in, such as which elevators and doors you're allowed to use, where you're allowed to park your vehicles, etc.
Also, check and discuss them your landlords, if they have any regulations for visitors, noise restrictions, etc. as it will be a good idea to beware of future feud with them.
---
Ask who lives in your apartments or neighborhood?
If you want to relocate into a residence, where you can be friends with your neighbors, it's always safe to ask your owners earlier about them, if they are good people then you can live all around with good friends. Also discuss with your landlord about your kids and pets safety at your new destination, so that they can have a secure environment.
If your landlord is not able to provide you complete information about the area, it's not a very decent sign and should never confirm your agreement with them at any cost, as they can cheat you after the relocation.
---
Discuss with clearly how you can pay the rent?
It's true that every landowner has a particular way of accepting lease payments. So, it's a smart idea to ask your owner how they will take your rent every month so that you can pay your rent quickly without any disturbance.
So, it's good to be sure you have complete knowledge the monthly rent before moving in your new home so that you will not have to be worried finding out how and where you pay your rent easily.
---
Ask them whether your security deposit is refundable or not?
It's always seen that the security sums are refunded to the tenants when they move out if they have not made any significant property damage. So, never forget to check what the terms and conditions to maintain your new home, so that you can get your deposit amount back when your lease is over, with any problem.
So, read all rules of security deposits earlier, regarding how your deposit amount will be used for your benefit and how you can get it back.
---
Ask whether they will change the locks before you move in?
No matter you're shifting in a newly built house or an apartment, discuss your landowner that they have changed the locks before shifting in.
Make sure the bolts are original and not just reallocated, as you are new to that place, you not take any risk regarding the safety of your beloved ones.
---
Ask them they have installed security system?
Ask your landholder what security system your new home has, including double door lock, CCTV camera, watchman, etc.
You can do inquire about your nearby locality and neighbors are having a safety system to be safe from any crime after relocating in your new destination.
---
Check whether all the utilities are working in perfect condition?
Before you shift in a new home, you must verify that all the utilities are working correctly, to get of immediate repairing of them.
You must check all the appliances, water taps, internet connection, etc. to start your new life in your new home without any interruption.
It's evident the more you will ask questions before signing a lease, more you will be protected against any crimes or disappointments after shifting in your new abode. Hopefully, by querying the above-discussed questions, you'll get a complete idea of what facilities will be available at your new home to enjoy a stress-free life.