7 Important Things Movers Want You to Know Before the Move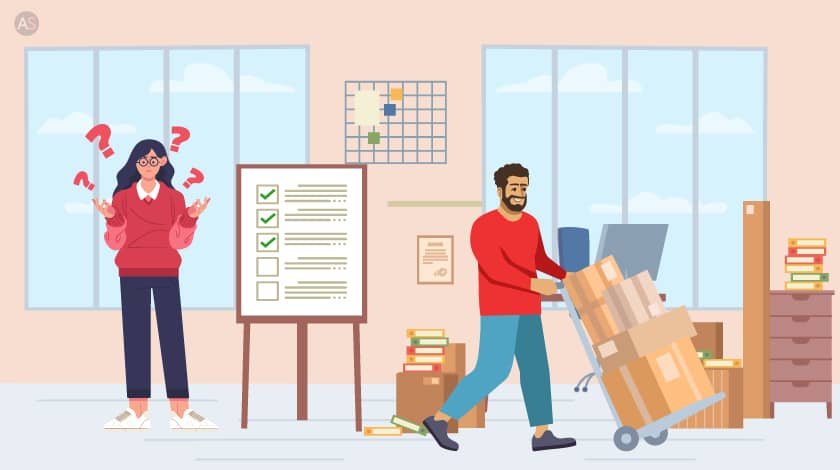 Moving to a new place can be an overwhelming experience, especially if you are not adequately prepared. To ensure a smooth and hassle-free move, it is essential to understand what movers expect from you as a customer. From planning and packing to labeling and assisting the movers, there are several things that you need to keep in mind. By knowing what movers want you to know before the move, you can make the relocation process a lot easier for everyone involved.
People are susceptible to making mistakes while moving on their own since there is lots of planning required. In this article, we will discuss some essential tips that can help you prepare for your move and make the process as seamless as possible.
#1 Planning
While moving, planning is the crucial aspect, since moving has tons of execution required. Planning a relocation could help us to execute the planning in a correct order. Often people leave behind a lot of crucial things while moving. Planning is also beneficial for the movers it helps them to execute the task properly.
Also Read: List of items to not forget when moving
#2 Be mentally prepared
When we have been living in a particular place for a long time we tend to get attached to that place. Relocating could be difficult at this point, however if we are mentally prepared it could get easier.
#3 Finish packing a day before
When we finish packing a day before, it gives us plenty of time to think about things we might leave behind or pending tasks. While moving the services you opt for has to do with your planning and execution. In case you paid for full service like packing included then chose not to splurge on the additional cost of packing services, make sure you finish your part of the work before they show up. 
#4 Carry the essential things with you
Valuable things like cash or jewelry are big time headaches for movers. They do not need to be burdened with valuables like cash or jewelry and prefer to steer clear of the possibility of being accused of such items being misplaced.
Also Read: List of essentials to pack before your move
#5 Labeling
Labeling the boxes with a proper destination room will be helpful for movers. This way movers will be more efficient and the work will be done in a hassle free manner. Some of the things that need to be moved could be fragile or might need attention. Labeling them in a proper manner could save your items and help the movers. 
#6 Proper packaging 
Heavy items should not be packed in boxes since some items could spill out and create troubles for the packers. In case of heavy items you could add some extra boxes to uniformly pack the heavy items. 
#7 Assist the movers
Things like a proper place to park the truck or access to the apartment could be helpful for the movers to locate and move hassle free. Movers usually assume that you are properly prepared for these requirements.
Also Read: Your moving day task checklist
Conclusion
Moving can be a stressful experience, but by following some simple guidelines, you can make the process easier for both yourself and your movers. Planning ahead, being mentally prepared, and finishing packing ahead of time are all important steps to take before the move. Additionally, carrying valuables with you, labeling boxes properly, and properly packaging heavy items can all help to make the move go smoothly.
Finally, be sure to assist the movers by providing clear access to your apartment and a good place to park the truck. By taking these steps, you can make your move as hassle-free as possible and help ensure that your belongings arrive at your new home in good condition.