Everything You Need to Pack in your Overnight Bag While Making a Move
Essential Items to Pack in Your Overnight Bag When You Relocate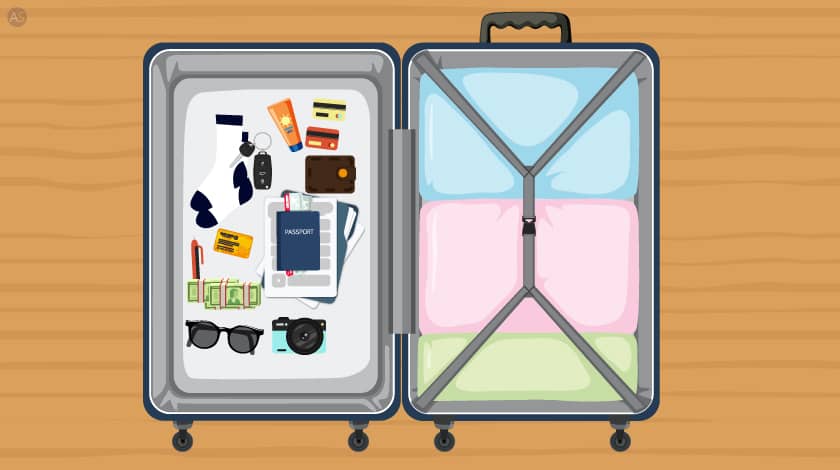 Relocation is a stressful business. If you are moving on your own, there is a lot of work that you need to do by yourself, so it is easy to forget some things and to unpack everything during the day of the move is simply impossible.
Even if you are hiring packers and movers to shift your home for you, then chances are that you will have to spend a couple of nights in your new home without the majority of your household items.
Why it is Necessary
You will need some things for the first two days until you unpack everything or the goods reach you. Either way, you will need to specifically pack a bag that will get you through these couple of days. This is called an overnight bag, and unless you want to spend a couple of uncomfortable nights at your new place, it is extremely important for you to have it on you.
Documents and Legal Papers
The first thing that you cannot misplace is legal papers and important documents. Packing all of them in your overnight bag will ensure that you don't misplace or lose them in the ruckus.
Title Deeds, Power of Attorney, mortgage papers and other Land Documents
Passports, Drivers License, Aadhaar, Birth certificates and other personal identification documents
Bank Documents
Wallet and Keys
Wallets and keys are easy to misplace during the hectic schedule of your move. So, it is better to pack them in your overnight bag instead of misplacing them.
Wallets
Car Keys, Locker Keys and other keys
Valuables and Jewelry
It is not advisable to move valuables and jewellery with your movers. Some of them don't even accept it since it is liable for damage or theft. So it is better to move them in your overnight bag to reduce any risks.
Credit and Debit Cards
Cash
Jewellery and gold
Expensive antiques
Expensive clothing accessories
Mobile Devices and other Electronic Items
The world revolves around digital devices, and it is hard to imagine spending a day without it whether it is for work or entertainment. Chances are that you will definitely need it on the first day at your new home. So, pack at least your phones and chargers in your overnight bag. 
Mobile Phones, Laptops and Tablets
Headphones, Mouse, Keyboards and other computer accessories
Chargers, adapters and converters
Spike busters and extension chords
Medical Supplies
Packing this can save you a lot of trouble, and at some crucial junctures, it can even save lives. Pack medicines, first aid kits and any testing kits that you have in the overnight bag.
First Aid Kit
Over-the-counter medicine
Inhalers and Medical testing kits
Toiletries
You will definitely need towels, toothbrushes, pastes, handwashes etc., for your first morning at your new home, and if you don't plan on waiting for the movers or unpacking everything, you might want to pack them as well.
Towels and Napkins
Tooth Brush and Toothpaste
Soaps and Shampoo
Shaving kits and other grooming items
Cleaning Supplies
There will definitely be cobwebs and some dust that you will want to clean. So packing cleaning supplies is imperative.
Brooms and Mops
Cleaning fluids
Basic Kitchen Appliances
Unless you plan on eating outside until your goods are delivered to you or you unpack everything, take some basic kitchen appliances to cook your first couple of meals at your new place.
Pans and woks(Kadai)
Spoons, ladles and spatula
A couple of plates and glasses
Food and Water
These items are necessary for survival, and it is pretty obvious that you need to carry them. Snacks are easy to overlook but equally important. In case you are not able to cook as soon as you move in, you can use this to soothe your hunger pangs.
Water Bottles
Snacks
Ready to cook food
Extra Sets of Clothing
Carry a clean set of clothing along with you. You will need a couple of sets of clothes for the first few days, and don't forget undergarments, socks and shoes since they are easy to overlook.
Day and night clothes
Inner Garments
Shoes and slippers
Bedding, Blankets and Sheets
Unless you are planning to spend an uncomfortable night at your new home, you definitely want to pack this in your overnight bag. It will take time to set up your new home, and until then, this is your only solution to sleeping comfortably.
Bed sheets
Blankets
Bedding and pillows
Conclusion
An overnight bag is essential for settling into your new house smoothly. It will have all the important documents, valuables and other essential items that you will need to stay comfortable until you either unpack all of your items or, in the case of hiring movers, they reach you at your new place. This will help you transition easily and also reduce the risks of losing valuables and documents.