How To Prepare For Long Distance Home Relocation?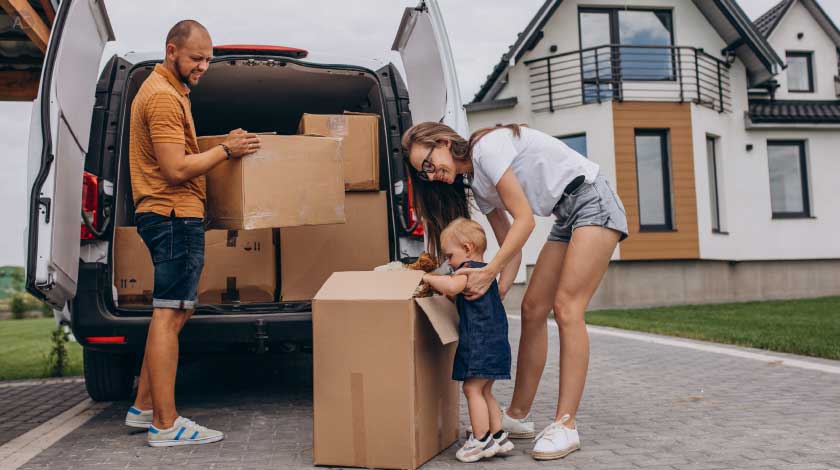 Moving to a new city can be an exciting yet challenging endeavor. Whether it's for a new job, being closer to family, or just experiencing a change of scenery, it's essential to plan your long distance move carefully. In this guide, we'll outline the steps on how to prepare for a long distance move and provide tips for a seamless transition.
Plan Your Move in Advance
Start by creating a moving timeline to keep track of important tasks and deadlines. Determine the ideal time for your move, considering factors such as your work schedule, family commitments, and Planning in advance will help you avoid last-minute stress and ensure a smoother transition.
Create a Moving Budget
Next, estimate the cost of moving, including packing supplies, transportation, and hiring professional movers. Compare charges and request quotes from multiple moving companies to find the best deal. Don't forget to factor in any additional expenses like temporary accommodation and utility setup fees.
Choose the Right Moving Company
Do thorough research on potential moving companies, verifying their qualifications and customer reviews. Utilize resources like the AssureShift Packers and Movers Directory to compare options and request quotes. Be sure to discuss your specific needs and expectations with potential movers to avoid any misunderstandings.
Declutter and Organize Your Belongings
Before packing, declutter your home to reduce the volume of items to be moved. Follow our decluttering guide for tips on how to sort, donate, or sell items you no longer need. This will help you save on moving costs and make unpacking in your new home easier.
Pack Your Items Efficiently
Invest in quality packing materials to ensure your belongings are protected during the move. Use a packing checklist for keeping track of what's in each box, and label them accordingly. Don't forget to pack an essentials box with items you'll need immediately upon arrival at your new home.
Prepare for Transportation
Choose the correct mode of transport for your move, considering factors such as distance, budget, and the size of your household. If you're renting a moving truck, visit our guide on how to pick right moving truck size and ensure you have the necessary loading and unloading-equipment.
Take Care of Administrative Tasks
Update your address with relevant authorities, set up utilities at your new home, and transfer any necessary records like medical or school documents.
For more information: check out our blog on address changing guide to help you out with this process.
Plan for Your Arrival
Prepare for your arrival in your new city by familiarizing yourself with the local culture, transportation options, and available amenities. Reach out to potential networks or community groups to help you settle in and make new friends. Additionally, research schools, healthcare facilities, and other essential services in the area.
Create an Unpacking Plan
Having a clear unpacking plan will make settling into your new home more manageable. Start by prioritizing rooms or areas that you'll need to set up first, such as the kitchen or bedrooms. Check out our unpacking guide for tips on efficiently unpacking and organizing your belongings.
Stay Flexible and Adapt to Unexpected Challenges
Even with the best planning, unforeseen issues can arise during a long-distance move. Stay flexible and be prepared to adapt to any unexpected challenges. Keep a positive attitude and remember that settling into a new city takes time and patience.
Celebrate Your Successful Move
Once you've settled into your new home, take some time to celebrate your successful move. Organize a housewarming party to meet your neighbors and start building a social network in your new city.
Conclusion
Preparing for a long distance move requires careful planning and organization. By following the steps outlined in this guide, you can ensure a smoother transition to your new home and life. Remember to be patient, stay flexible, and enjoy the journey.