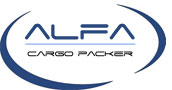 Alfa Cargo Packers and Movers
Packing, Moving, Courier and Cargo Service Providers
node
14071
About Us
Alfa Cargo Packer is a professional Packing and Moving Services Company. We have years of experience in office relocation services. Home relocation services have given us the expertise in dealing with all the challenges that are facing during the relocation of any home or office. Our packers and movers services comprise of local shifting, heavy plant and machinery shifting, special packing for every item, relocation of exhibition and trade fairs, etc.
We are specialized car movers, and offer all types of expert car moving through car carriers. We built on the active principles of safety, integrity and reliability. We deliver to our client's cost-effective and prompt moving & packaging services and goods transportation services, addressing the varied needs of customers throughout India.
Alfa Cargo Packer is one of the leading professional packings, moving, courier and cargo service providers in  India. We are catering for all relocations like local and domestic relocations. It has a strong base of vast experience, total reliability, Skilled careful, Skilled and careful employees and reasonable pricing, backed by the goodwill of our customer across India.
We have branches and agencies all over India. We offer: Packing and Moving Services, Loading Unloading Services, Relocation Services, National Packing Moving Services, Household Shifting, Cargo Movers, Warehouses, Shipping services / Agents, Warehousing, Transportation in all over India.
Alfa Cargo Packers and Movers Reviews
Alfa Cargo Packers and Movers
Very cooperative and professional
It was a great relocation experience with the Alfa Cargo Movers, handling of item's and packing quality was great, Thanks for serving professional service.
Alfa Cargo Packers and Movers
A good experience overall
Alfa Cargo Packers and Movers
Adorable company
Hi my name is tanuja. Before 10 to 15 day's ago my transfer from Gurgaon to Delhi I got service from alfa cargo Packers and movers With owner mir.harmendar singh. Good staff with . Thank you
Alfa Cargo Packers and Movers
The best company
Hello everyone it was a great experience for me. When I planed for moving from Gurgaon to Jaipur I went to google and searched best moving company. I found assureshift.in on top. I post my detail, 2-3 company called me. finally, I selected Alfa cargo packers and movers his owner Mr. harmender. Staff had worked nicely and delivered on my time. I am very happy to take service from alfa cargo packers and movers. Thank you.
X
Raj International Packers & Movers
Shortlisted, Get Quote from them and Similar.
Contact Alfa Cargo Packers and Movers