How to move during pregnancy period?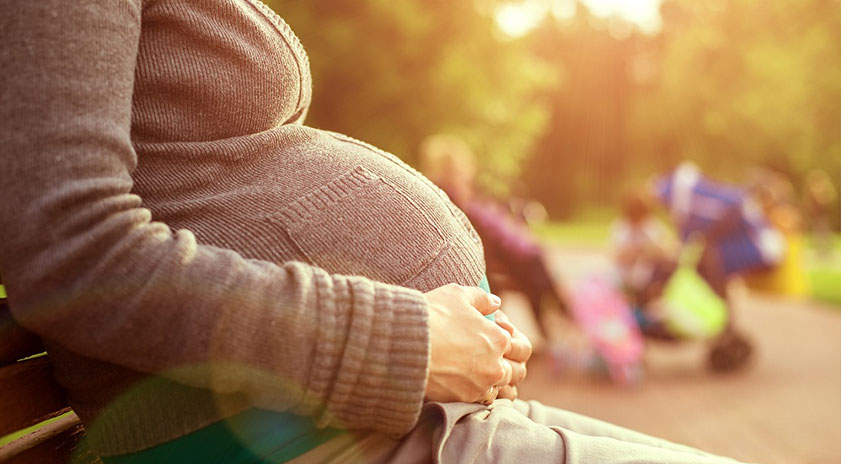 Moving on normal days itself is a stressful and a difficult task whereas, shifting during the maternity period of any female member of your family would be even more stressful and extra hard. In the pregnancy period of 9 months, most women usually face more health problems and other inconveniences during the first three months or first trimester. Hence, it's recommended to shift your home between 3 and 9 months of the pregnancy period.
To survive this ambitious moving process, it is advised to perform the move during the above-mentioned period, with full care and safety. As this full article is committed to moving while pregnant, find the other details like, getting help for moving, de-cluttering the items, packing and labeling, etc, on reading the packing and moving tips.
The below given tips and ideas are provided through the experiences of pregnant moms, medical experts, relatives, friends and as well as movers, to make your relocation safe and simple.
Plan in advance and be organized
During the pregnancy period, it's very essential to plan and organize the move, many months in advance to avert unwanted relocation troubles later. There are lots of things involved and they are discussed below.
Plan according to her maternity situation
When you need to move during the maternity period, plan for an early move rather than later. It's better to plan the move on her second or third, gestation period or trimester, as she could feel less stressful and quite comfortable.
When she is a first timer, you need to accept the fact that she would be able to take much less food than she would have been capable during pre-pregnancy period. Keep more buffer time in your relocation plan and begin as early as you can. Identify the items which are not frequently used by her for many months, in advance and pack them when you both are free.
Relocating during the later periods of her pregnancy requires less time to prepare your new home for your baby. Planning all things in advance on a realistic schedule would make up your packing job easier and quicker. It's also smarter to plan things ahead of time to avert anxiety and stress.
Prepare a checklist:
Begin with a task list or a checklist which involves important tasks such as:
Researching your new neighborhood.
Doing arrangements for your newborn.
Finding a doctor.
Preparing your pregnancy kit.
Hiring relocation experts.
List of personal tasks.
Setting up utilities.
Renting a truck.
Signing the documents.
Email reminders to assist you plan more effectively, etc.
Prepare a list of moving materials you require and check on the abilities of all members in your family to assign the tasks.
Research your new house and the neighborhood
If you are shifting within your city or out of your city, it's good to visit to your new home at least once, to ensure that all rooms and outsides of the house are clean and well maintained. If your new home requires any renovation work or if it is under renovation, it's not recommended to take your carrying female to the site for any kind of inspection.
When the inspection becomes unavoidable, instruct the contractor to hold the work and to keep away the sharp tools and objects from creating an injury for her and the baby. It is believed that the energy is completely unstable during the renovation period and this would create a negative effect on her and even to the baby, that she is carrying presently.
Get the details about your new neighborhood in person or through the web. Find out the local coffee shops, grocery stores, restaurants, walking trails, banks, mommy groups, fitness clubs, activities, etc. If possible, allow her to meet your new neighbors to make friends, before you move to your new neighborhood. Maintaining some essential things of her daily routine in a new environment would make her relocation less stressful.
Make arrangements for your newborn:
Before moving, make sure that you have done all arrangements for your newborn at your new home. Prepare a silent and a safe place near you to place the cradle in your bedroom. Baby proofing is quite hard to do when you are shifting to a new place, but it's possible. While you visit to your new home, take some pics and note down the risky places such as balconies, stairs, or banisters.
Measure these areas to check on what size you would require a baby gate. When you move to an older property, it's good to test the lead poisoning of the paint. For this, you can purchase a simple lead testing kit that provides you the results.
It's better, if you don't purchase any nursery finishing and baby materials before moving into your new home, as this would reduce some moving costs and even your packing time. Once you have shifted to your new home, you are able to know better what is really required for your newborn.
Book a relocation company for the move:
It's highly advised to book a professional moving company at least before a month, to shift your belongings. First, call some trusted movers in your area for conducting the survey at your home, before offering an estimate. After selecting the best one, ensure to pick out a relevant date and time for your moving. Then, make an advance payment by signing the moving contract.
---
Take care of her health
During the maternity period, a lot of mental and physical energy is needed for relocation, as the moving time approaches. Ensure that you take more time to take care of her health and yourself by following the below mentioned tips.
Consult with your doctor:
Before participating in the moving process, have a consultation with your doctor. While she is pregnant, she would have some health issues like morning sickness, nausea, fatigue, etc. Maternity women should avert carrying anything larger than 8Kgs, when they are below 20 weeks and 5kgs, when they are more than 20 weeks, based on the National Institute for Occupational Safety and Health.
When you are shifting to your new place, do not forget to organize a healthcare provider for her. Most doctors will not accept the patient to move during 24 to 28 weeks pregnant and the doctor would recommend you move before the third trimester along with her medical records. Ask the current obstetrician to fax over her medical documents and reports to the new doctor in your new city.
Talk to her health insurance provider
The health insurance policy has lot of variations from place to place. They are the key details when you know your female member would be in the hospital for few days at the time of delivery. If you are shifting to a long distance due to any kind of reason, ensure that you have clarified about her new insurance policy with her employer or the insurance company. Else, you should get her the new insurance in the meantime.
Stay away from toxic chemicals
Be careful when using the cleaning supplies on some pregnant friendly materials for final minute cleaning, as they might have very harsh chemicals. Clean them safely wearing gloves and avert using harsh chemicals such as ammonia, bleach, strong fragrances, etc.
It's better to employ cleaning supplies that are made of natural ingredients without parabens, formaldehyde and other dangerous chemicals which affect the patient's health and body. It's also good to finish any renovations before you relocate in, to avoid dust, glue fumes and the paint smell.
Minimize her stress and be relaxed
Generally, the moving during maternity period could be more stressful than normal relocation. It is very crucial that she should try to reduce any mental stress or anxiety during this period of time. Taking care of her and the baby is the utmost priority over the other moving stresses.
Below given are some tips to minimize her stress and be happy during your relocation.
Tell her to read any book that interests her.
Make her to be active by sending her for yoga, gym, daily walks or for any kind of exercise, as this would help her to minimize your anxiety levels.
Allow her to get a peaceful sleep for at least 8 hours all night.
Tell her to take deep breaths. Deep breathing lowers all stress levels and it will even help her to be rested and be mindful during her pregnancy.
Get treated herself by visiting for prenatal massage at the spa during any baby moon vacation.
Allow her to meet her friends and this is one of the good ways to be stress-free and happy.
Care for her body
Shifting during pregnancy period is both physically and emotionally demanding. Sometimes, there might be too much tasks for her to manage herself and don't let her go beyond the limit. Pay attention and tell her to listen to her body for things such as:
Whenever she feels like having a sleep, let her have a restful sleep.
Whenever she feels dizzy, tell her to sit down calmly for some time.
Whenever she feels thirsty, give her some juice or water.
Whenever she feels like eating, get her the food which she wants to have.
It's better to set up an alarm to fix a specific time for getting up from bed or to have a meal. By following such type of things, she can avoid forcing herself too much while moving.
Be alert while doing certain tasks
It's very much essential to be careful while performing certain tasks. Normally, during your maternity period, the patient's body produces the hormone called 'Relaxin' to increased levels. This becomes riskier during her second and third trimester, as her body's joints and ligaments become less stable and rigid, along with more weight and posture changes.
During this situation, there are chances that she might get injured herself like, carpal tunnel pain, sacroiliac joint issues, public symphysis dysfunction (SPD) and back strain. Below mentioned are certain tasks that she should avoid during her maternity period.
Avoid carrying anything heavier than 9 Kgs, particularly odd-shaped objects and boxes. Only focus on lifting light and small things.
Avoid bending more, as it guards her from lower back muscle strains and spinal intervertebral disc injuries. Tell her to use hip hinge technique to bend and lift the items. Also tell her use carpal tunnel wrist splints and support belts to increase stability and shock absorption.
Avoid using the stairs, because falling accidents commonly occur during your maternity, as there would be changes in the center of gravity. Better, get good shoes to offer you a greater grip and a complete support from falling down the stairs, when you want to use.
---
Take her pregnancy kit with other necessities
Prepare a pregnancy kit and tell her to keep it with herself for the moving day and even for few days after the relocation. She should bring this emergency kit along with her in your vehicle, while you people are moving. The pregnancy essential kit should include items like:
Two or three nursing tanks
Two or three nursing bras
Two or three stretchy pants
Bottom spray
Nipple cream
Makeup
Hair Ties
Chopstick
Granny undies
Pads
Going home outfits
One or two pajamas
Socks
Shower flip flops
Slippers
Robe
Snacks
Electrolytes to keep you hydrated
An overnight bag for clothes
Body pillow
A cozy blanket
Medications
Toiletries
Toilet paper
Razors
If you already have a child from 1 to 3 years, your child's kit should include items like:
Pacifiers
Sleep sack
Boppy
Mittens
Hat
Keepsake blanket
One or two swaddle blankets
One or two baby gowns
Going home outfit
Car seat
Rubber nipples
Put all these items in a pregnancy essentials bag along with other necessary items like phone, phone chargers, insurance card, license, medical reports, camera, laptops, etc.
Things to do on the moving day
On the day of your relocation, your female member who is pregnant is advised to stay away from doing any physical task. If required, she can stay at her parent's home, until the house shifting process is done. Below given are some things you could perform on the relocation day.
Find babysitters to take care of your kids
If you already have kids, it becomes difficult to handle them during the relocation, while your female member is pregnant. Try to hire a babysitter who would be willing to take care of your child in your own house or take them somewhere out. Then, you could focus on her and yourself to perform a successful relocation.
During a long-distance move, you are not able to hire a babysitter to watch your kid. But you can hire babysitters in your new city for couple of days, as you can do the job without any distraction.
Tell her to choose simple tasks
Select the tasks for her, that don't need lot of walking and lifting, locating new spots in your new place, setting up utilities, wrapping and packing, labelling boxes, preparing an inventory for box contents, making lists and many more.
Allow others to do their job
It's very natural to feel that you need to do everything to ensure that it's done properly. On the moving day, your pregnant member doesn't have to do the jobs like lifting huge boxes, driving, and more particularly, don't bother on things doing well, but focus on her. Ask other members of your family or your friends to do these tasks for your relocation.
Be ready when your mover arrives
Make her to raise up early from her bed and tell her to get prepared for the moving on the moving day. Keep the labelled moving boxes in their appropriate rooms and be ready before the mover's arrival time, as it would become easier for them to perform their task. Try to drink much water to stay hydrated during the move and have your breakfast to be energetic throughout the day.
Finally, we believe that this guide would help you to make a peaceful and a successful relocation, when any female member of your family is experiencing her pregnancy period.