Tips to Relocate Home During Winter Season in India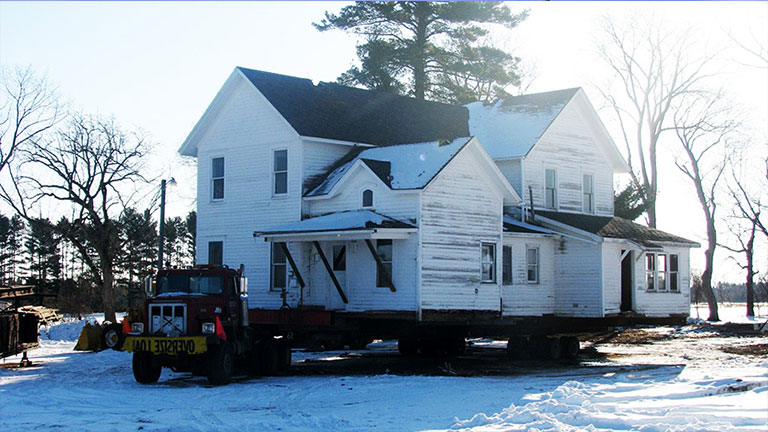 Most relocations happen during the summer months around the world. However, colder months can be an excellent time for you to move your home, and you can even save some money.
In India, winter months are not that much severe when compared with other regions of the world. One can generally experience the winter season from mid of November to the middle of February. December and January will be the colder months of the year, where the temperature will be around 10 °C to 15 °C in the northwest and 20 °C to 25 °C southeast parts of the country. For more details, refer Climate of India.
To execute a smooth and safe move during winter, you have to follow some precautions. Before getting ready for the relocation day, you should make some preparations, and you should be fully organized to perform the move by yourself or through professional moving companies from your city.
Below mentioned are the things you should take care of before moving to your new home from your old house during the winter season.
Organize and get ready for your winter move
Check the weather and stay updated
When you have a week or so, for your moving day, ensure to check your weather forecast at least once a day, to have an idea, or to predict what would be the weather conditions during your relocation day. 
If you are able to predict a very bad weather with full of mist on your moving day, you can reschedule your moving plan for another day. However, you cannot control the weather and you don't have to compromise on the safety of your relocation by trying to move during hard weather conditions.
If you want to perform an emergency relocation on a bad weather day, you should make some arrangements and be prepared before moving out. If possible, have a radio with you while shifting to make sure you're getting the latest updates. When you are scheduling a professional relocation service provider, ensure regarding last-minute cancellation and their rescheduling policies for a move.
Take your winter wear and essentials
Usually, moving would be very stressful for you, and sometimes, your mind or brain will not function the way they should. Hence, make sure you have all the winter essentials to wear and use on your relocation day. Some very essential winter-proof dresses to have with you before your move are:
A pair of winter boots
A couple of winter gloves
Winter jackets
Sweaters
Monkey caps
Mufflers
Scarves
Winter essentials you need to take along with you are:
Clean sheets and mattresses to use at your new home
Clean pillows with covers
Towels
Blankets
Winter beauty essentials you should have in your bag are:
Facial moisturizers
Cold creams
Body oils for added hydration
Sunscreens
Lip balms
Hydrated hair masks
Coconut oil-based hair products
Do not forget and pack your winter essentials in a box, as you don't have to reopen the packed box after finishing the packing task.
Consume your drinks and food hot
Try to take the liquid and solid food hot during colder seasons. Some of the hot liquid foods to have are:
Tea
Coffee
Milk
Water
Malts
Soups, etc.
Some of the hot solid food to have are:
Gravies
Chats 
Biryanis, etc.
To keep your full body warm during winter, it's good to add some spices or spicy masalas to your favorite dishes. Say no to alcohol!
Keep your old home warm while moving
During the colder season, it's better to keep your old home a little bit warmer by using heaters in your rooms. When you want to save some money, you can turn off your heaters in the house. Your body would get heated automatically when you lift and load your household goods on the moving vehicles.
Have heaters and bright lights for your new home
Assure that all utilities at your new home have been arranged, and they are in the right working conditions. You can install an automatic heater and switch on the lights at your new home a couple of days before your move, to ensure that your new house would be warm and bright for the relocation day. Never forget this task to do before you move into your new home because the winter days usually are shorter, colder and darker.
Plan your relocation day and begin early
If you have plans for renting a vehicle or hiring a moving service provider in your city, book your moving date at least two weeks in advance before your move. Again, ensure regarding your moving day at least a week before to confirm your relocation and to avoid inconveniences. It is good to plan for an early morning move as the winter days become shorter and nights become longer.
When you are not able to schedule an early morning move due to hard weather or adverse road conditions, assure that the new home you are shifting has better indoor and outdoor lightings to avert damage or tripping for moving goods.
Plan your moving route and have an emergency call list
Know your moving route and ensure that your road is right without more damages or mists during the moving day. Have the contact numbers of your local authorities to find out the ways are clear and safe to make a move. Also, have some emergency contact numbers with you to call during any emergencies.
Whether you relocate in the winter or summer, shifting your home will always be very hard for you. But moving during winter allows you to get moving services at discounted rates and easier scheduling due to offseason move.
If you find it more challenging to move your belongings during the colder months on your own, hire an expert packer and mover to make your winter move stress free and damage-free.
As this is a dedicated article for moving during winter, you can find our general packing and moving tips blog on our website.