7 Tips for Moving into a High-Rise Apartment (and Mistakes to Avoid)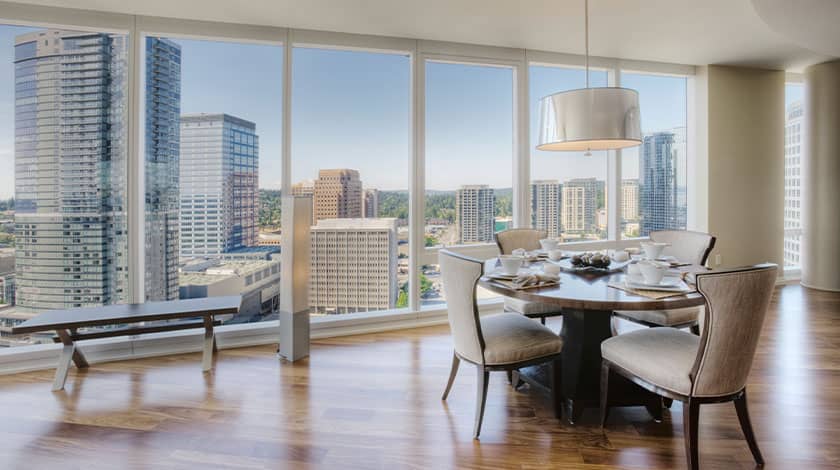 Moving into a high-rise apartment or condo can be an exciting and rewarding experience. The breathtaking views, increased security, and access to numerous amenities are just a few of the many benefits. However, the moving process can be more challenging than moving into a traditional single-family home.
This article will provide essential tips for moving into a high-rise apartment or condo, covering each tip's importance, common mistakes, and how to do it properly.
Tip #1: Plan and Organize in Advance
Planning and organizing are crucial when moving into a high-rise, as you'll need to coordinate with building management, book elevators, and comply with building rules and regulations.
Common Mistakes: Procrastination and lack of communication with building management.
How to Do It Properly: Contact your building management to inform them of your moving date and discuss any necessary paperwork, fees, or restrictions. Create a detailed moving timeline, inventory list, and packing schedule to ensure a smooth process.
Tip #2: Downsize and Declutter
High-rise living often means less space, making it essential to downsize and declutter your belongings before moving.
Common Mistakes: Keeping unnecessary items, leading to clutter and lack of storage space in your new home.
How to Do It Properly: Evaluate your belongings, and donate, sell, or discard items you no longer need. Consider storage solutions for your new space, such as wall-mounted shelves and multi-purpose furniture.
Tip #3: Protect Your Belongings Properly
High-rise moves can present unique risks to your belongings due to long hallways, tight corners, and elevator usage.
Common Mistakes: Insufficient packing materials and improper packing techniques.
How to Do It Properly: Use high-quality packing materials and wrap fragile items securely. Label boxes with their contents and the room they belong to for easy unpacking.
Tip #4: Hire a Professional Moving Company
A professional moving company will have the experience, equipment, and resources to handle the unique challenges of a high-rise move.
Common Mistakes: Choosing the cheapest option without considering the mover's experience and reputation.
How to Do It Properly: Research moving companies, read reviews, and obtain at least three quotes. Ensure the company has experience with high-rise moves and verify their insurance coverage.
Tip #5: Pre-book the Elevator and Parking
High-rise buildings often have designated moving hours and limited elevator access, making it vital to reserve an elevator and parking in advance.
Common Mistakes: Failing to schedule elevator access - resulting in delays and additional costs.
How to Do It Properly: Coordinate with building management to reserve an elevator and parking space for your moving day. Make sure to confirm the reservation and communicate the schedule to your movers.
Tip #6: Prepare for Move-In Day
Proper preparation can help minimize stress and ensure a smooth moving day.
Common Mistakes: Leaving tasks to the last minute, such as packing or disassembling furniture.
How to Do It Properly: Complete as much packing as possible before moving day. Disassemble large furniture items and ensure they can fit through doorways and into elevators. Set aside essential items you'll need immediately, such as toiletries, clothes, and important documents.
Tip #7: Be Considerate of Your New Neighbors
Being respectful of your neighbors can help create a positive living environment and minimize conflicts.
Common Mistakes: Blocking hallways, making excessive noise, or leaving debris in common areas.
How to Do It Properly: Keep hallways clear and clean up any messes immediately. Keep noise levels down during the move, and introduce yourself to your neighbors once you're settled.
Conclusion
Moving into a high-rise apartment or condo can be an exciting and fulfilling experience, but it requires careful planning and organization. By following the tips outlined in this article, such as coordinating with building management, hiring a professional moving company, downsizing and decluttering, and being considerate of your new neighbors, you can ensure a smooth and stress-free move.
With proper preparation, you can enjoy all the benefits of high-rise living, such as breathtaking views, enhanced security, and access to amenities, while avoiding common mistakes and challenges associated with moving into a high-rise.