How To Pack Television for Moving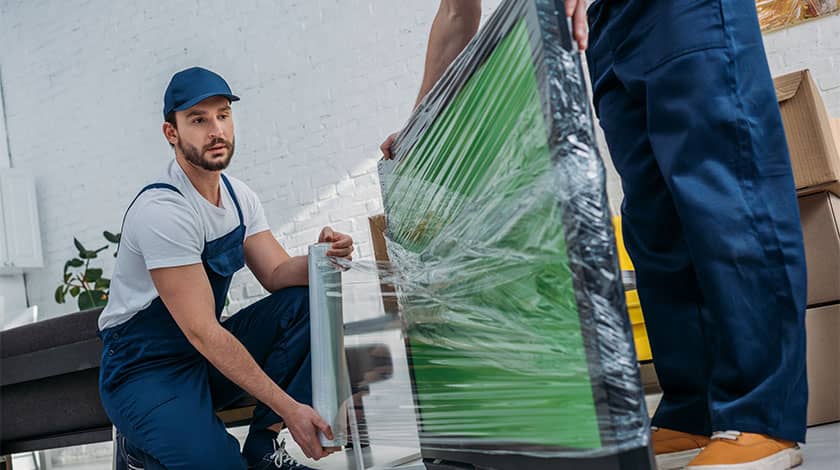 When moving to a new home, packing your TV properly is crucial to avoid any damage during the relocation process. In this guide, we will elaborate on each step to help you pack your television securely for moving. Moving a TV can be a challenging task due to its size and delicate nature. Follow this comprehensive guide on how to pack your television for moving to ensure it arrives safely at your new home. 
#1 Gather Necessary Packing Materials
Before you start packing your TV, gather the necessary packing materials. You will need:
A TV box or a flat-panel TV box that fits the size of your TV
Bubble wrap or foam sheets
Packing tape
Moving blankets
Cardboard corner protectors
Note: If you do not have the original television box, you can purchase a suitable cardboard box from a store.
#2 Prepare the TV for Packing
Before packing, unplug the TV and disconnect all cables, including the power cable, HDMI cables, and antenna cables. Carefully wrap each cable with a velcro strap or rubber band and label them for easy reconnection later. Remove any accessories, such as TV stands or wall mounts, and pack them separately.
#3 Protect the Screen
To protect the TV screen, cover it with a layer of bubble wrap or foam sheets. Secure the wrap with packing tape, ensuring that the tape does not come in contact with the screen. You can also use a moving blanket for added protection.
#4 Apply Corner Protectors
Cardboard corner protectors will safeguard the edges of your television during the move. Attach them to each corner of the television and secure them with packing tape.
#5 Pack the TV in the Box
Place your TV into the appropriately sized box, preferably a flat-panel TV box. If the box is too large, fill the empty spaces with foam peanuts, crumpled packing paper, or additional bubble wrap to prevent the TV from shifting during transit. Seal the box with packing tape.
#6 Label the Box
Use a permanent marker to label the box with "Fragile," "TV," and any relevant information about the contents. This will help you and your professional movers handle the box with care and know where to place it in the moving truck.
#7 Load the Television onto the Moving Truck
When loading the television onto the moving truck, place it in an upright position, and secure it with straps or ropes. Ensure that it is not in direct contact with other items to prevent damage during transportation. You can also consider using specialized loading and unloading equipment to make the process easier and safer.
#8 Unpack and Set Up the TV at your New Home
Upon arriving at your new home, carefully unpack the TV and set it up in your desired location. Use the labeled cables to reconnect all necessary components and enjoy your TV in your new space.
Conclusion
Packing a TV for moving requires careful attention and proper planning to ensure the safety and security of your valuable device. By following the steps outlined in this guide, you can minimize the risk of damage during transport and ensure that your TV arrives at your new home in good working order.
Remember to use appropriate packing materials, secure the TV properly in the box, and label the box clearly to prevent any confusion or mishandling during the moving process. With a little bit of effort and foresight, you can ensure that your TV is safely packed and ready to go for your upcoming move.