The Ultimate Guide to Seamlessly Moving into a PG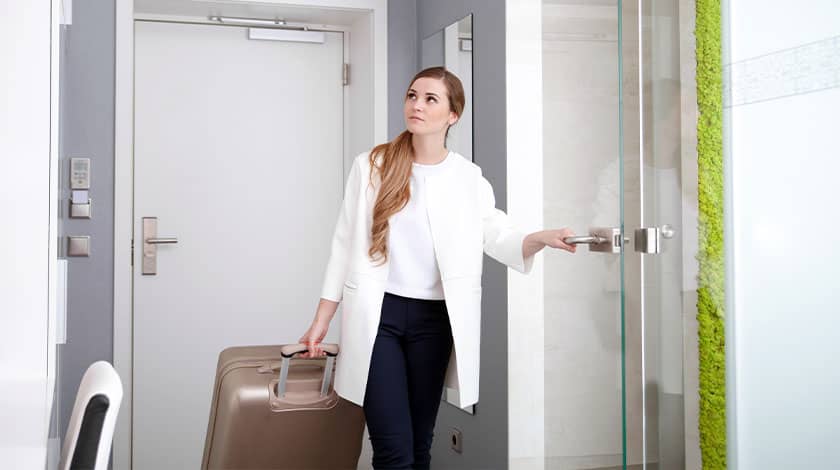 Whether you're a student stepping into a new city for higher education or a young professional kickstarting your career, finding and moving into a PG can be a daunting task. But worry not, as we've got your back! Here are some essential tips to help make your move to a PG smooth and hassle-free. 
Research Your Destination City
Before moving, research about the city and decide on the best area for your PG. Consider factors like cost of living, safety, and proximity to your workplace or college. Make sure to check out the best places to live in your destination city.
Create a Packing List
Make a detailed list of all the items you need to pack and divide them into categories like clothes, electronics, and essentials. This will help you stay organized and ensure that you don't forget anything important.
Also Read: Packing and moving tips and tricks guide for more advice on packing efficiently.
Declutter Before Moving
Before you start packing, take the time to declutter your home. Get rid of any items you no longer need or use to make the packing process easier and more efficient. You can sell, donate, or discard these items as needed.
Pack an Essentials Kit
Prepare a moving day essentials kit with items like toiletries, a change of clothes, snacks, and important documents. This will help you stay comfortable during the move and make it easier to settle into your new PG.
Check out the list of items to include in your essentials kit for the first day after moving.
Create a Budget for Your Move
Estimate the standard charges for household shifting in India and create a budget for your move. This will help you keep track of your expenses and avoid any unexpected costs.
Choose the Right Transport Mode
Depending on the distance and your budget, select the most suitable transportation mode for your move. Options include trucks, trains, and buses. Consider factors like cost, transit time, and convenience when making your decision.
Label Your Boxes
Properly labeling your boxes will make unpacking much easier and more efficient. Label each box with its contents and the room it belongs to, and add any special instructions like "fragile" or "this side up."
Update Your Address
Remember to update your address with important institutions like college/company, banks, government agencies, and your near and dear ones.
Take Care of Your Health during the Move
Moving can be physically and emotionally draining, so it's essential to take care of your health during the relocation process. Stay hydrated, eat well, and get enough sleep to ensure you stay in good health.
Settle into Your New Space
Unpack your belongings and set up your room according to your preferences. Use our unpacking guide to help you get started. Don't forget to personalize your space with decorations and mementos to make it feel more like home.
Familiarize Yourself with Rental Laws
Before signing a lease or rental agreement, make sure to familiarize yourself with the local rental laws and regulations in your new city. This will help you avoid any legal issues and ensure that your rights as a tenant are protected.
Explore the Local Area
Once you've moved into your PG, take some time to explore the local area and interact with your new neighbors. This will help you feel more at home and make it easier to adjust to your new surroundings.
Follow the rules
Most PGs have rules and regulations that you need to follow. Make sure to read and understand them before moving in to avoid any issues later on.
---
Moving into a PG can be a challenging experience, but with the right preparation and mindset, it can also be an exciting new chapter in your life. Follow these tips to make your move as smooth and stress-free as possible.