11 Tips for Moving Out of Your Parent's House for the First Time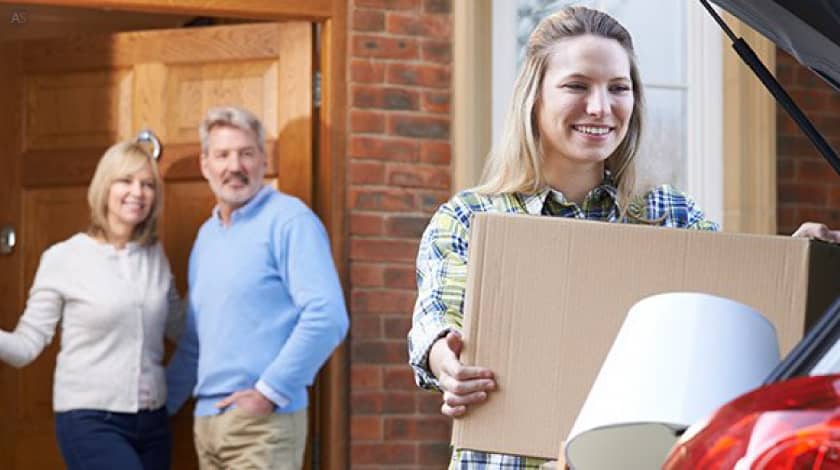 Moving out of your parents' house for the first time can be both exciting and scary. The newfound independence, freedom, and responsibilities are all part of the adventure. To make this transition smoother, we've compiled a list of helpful tips for first-time movers.
#1 Determine the Ideal Location
Before moving out, research the best places to live based on factors such as cost of living, job opportunities, and lifestyle preferences. Explore various cities like Delhi, Bangalore, or Mumbai to find the right fit for you.
#2 Budget Wisely
Consider the cost of living in your chosen location and create a realistic budget. Factor in rent, utilities, groceries, transportation, and other essentials to ensure financial stability. Don't forget to account for moving expenses, such as hiring packers and movers or renting a moving truck.
#3 Plan and Prepare for the Move
Create a moving day checklist and start packing well in advance. Utilize packing and moving tips to efficiently pack your belongings. Consider decluttering your home to reduce the number of items you need to transport. Don't forget to label your boxes for easier unpacking.
#4 Hire a Reputable Moving Company
A professional moving company can make your relocation process smoother. To find the best packer and mover, verify their qualifications, and ask for recommendations from friends or family. Remember to tip your packers and movers for their hard work at the end of your move.
#5 Pack Efficiently and Organize Your Belongings
Packing is one of the most time-consuming aspects of moving. Use packing tips and tricks and room-by-room packing tips to ensure your belongings are packed securely. Don't forget to label your boxes and declutter your home to reduce shifting charges.
#6 Set Up Utilities and Services
Before moving into your new home, set up utilities such as electricity, water, and gas. Contact service providers to transfer or set up new accounts for internet, cable, and other services. Doing this in advance will make settling into your new home more comfortable and stress-free.
#7 Unpack and Settle In
Once you've arrived at your new home, use our unpacking guide to help you get organized and set up your living space. Take the time to decorate and personalize your home to make it feel welcoming and comfortable.
#8 Meet Your Neighbors
Building relationships with your neighbors can be helpful in creating a sense of community and support. Use these tips for interacting with new neighbors and don't hesitate to ask questions about the neighborhood and local amenities.
#9 Adjust to Your New City
Give yourself time to adjust to your new city and environment. Explore your surroundings, try local restaurants, and attend community events.
Also Read: Check out this guide on how to settle in a new city for bachelors for more tips on adjusting to your new surroundings.
#10 Maintain a Healthy Lifestyle
Moving can be physically and emotionally draining. Take care of your health by eating well, exercising, and getting enough sleep. If you're moving with your family, make sure to take care of your family's health during the relocation.
#11 Stay Organized and Plan for the Future
Now that you've moved out of your parents' house, it's essential to stay organized and plan for the future. Create a budget, set goals, and maintain a calendar to help you stay on track with your personal and professional life.
Conclusion
Moving out of your parents' house for the first time can be a significant milestone in your life. By following these tips and being well-prepared, you can ensure a smooth transition and enjoy your newfound independence.