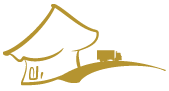 Sharma Relocation Packers and Movers
Offering High Quality Value for Money Services
node
1837
WELCOME TO Sharma Packers and Movers
SHARMA Packers and Movers are one of the best leading Domestic & International shipping, Logistics and Packers and movers companies in Bangalore or Relocation companies in Bangalore. We offer Packing services, furniture Packers and movers, house packers and movers, office packers and movers, home packers and movers, shipping, moving cardboard boxes, household packers and movers, single item or full load packing and moving service, whether moving from or to Bangalore, or all areas within India (Domestic Packers and movers Bangalore) or international (International Packers and Movers Bangalore).We are truly a worldwide packers and movers or worldwide relocation Company in Bangalore. That's why SHARMA Packers and Movers Bangalore are considered best packers and movers in Bangalore and top domestic Packers and Movers in Bangalore and international Packers and movers in Bangalore. All personal belongings are protected with best quality packing material and experience manpower offers extra edge over other packers and movers or Relocation Company thus leaving nothing to chance so you get Complete "PEACE OF MIND".
We can provide any packing and moving Services and storage/Warehousing services to suit your needs or requirement including manpower with a Logistics Service, Transport service and also free packing and moving tips, free advice and Packing and moving house documents or packing and moving Paperwork or documents or Office packing and moving documents or office Furniture packing and moving,. Moving from or to Bangalore, Bangalore packers and Movers Company and storage/ warehousing company for packers and movers Bangalore. Over the years SHARMA Packers and Movers Bangalore have had the pleasure of moving many customers, many of who have moved with us several times. We provide friendly and professional packers and movers services or relocation services to all our customers or prospects. SHARMA Packers and Movers Bangalore are justly proud of its reputation for providing professional service at very competitive prices. A Bangalore based and operated Domestic and International Packers and movers Company draws many years of experience to meet all of your Packers & Movers or relocation service and storage or warehousing service.
Sharma Relocation Packers and Movers Reviews
Sharma Relocation Packers and Movers
Late Delivery
Everything was good, just they delayed to reach our place, and for that it took 3 Hours more than expected
Sharma Relocation Packers and Movers
Excellent Domestic Moving
I shifted from Bangalore to Haryana and it all went well in budget price.
Sharma Relocation Packers and Movers
Moderate Quality
professional service but, price is little higher
Sharma Relocation Packers and Movers
Excellent Service
Friendly staffs and professional service
Contact Sharma Relocation Packers and Movers