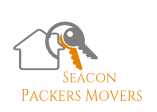 Seacon Road Carrier Chennai
Build up Ever-lasting Relationship with customers
node
22163
About Us
We Seacon Packers & Movers is a leading Movers and Packers firm in Bangalore with more than having 10 own fleet and around 20 attached vehicles, also we are having more than 22+ branches all over India, We always taking care of the customers to deliver the goods on time with safety. SEACON Packers & Movers in most of the trucks have fitted the tracking devices (GPS/GSM) System for monitoring the vehicles position on any day and at any time.
Our Main Mottos
Time bound Service
Safe Delivery of Consignments
Build up Ever -lasting Relationship with customers
Understand the requirements of Customers
Quality-wise Services on Global Standards
Commitment of High Standard Business ethics
Seacon Packers & Movers services Bangalore The move coordinator will explain you all the details of the packing required for the goods, the size of vehicle required, insurance and other move related details. The coordinator will also provide you with any additional information you require related to relocation process and answer your queries. Once you make a decision to move with SEACON Packers & Movers Bangalore, you can call the move organizer who will provide you with the plan according to your schedule to arrange for the packing and moving of the household goods to the destination.
Our Strength
Professional Management
Using appropriate High Quality Innovative Design Infrastructure
Trained, Experienced & dedicated team
Optimizing Cost by controlled Management
Regular Efficient Routing & Monitoring
Daily Vehicle Movement, Feed Back & Availability / Allocation Report.
Lower Damages by higher Safety Precautions
Lower Down-time & Higher resistance for Contingency
JIT - Just in Time: Guaranteed Delivery of your Products as per schedule.
Seacon Road Carrier Chennai Reviews
Seacon Road Carrier Chennai
Good experience
Very good packaging, things were neatly arranged in the box, speed delivery.
Seacon Road Carrier Chennai
Professional and Good service
Their service is very good and the response is very prompt. They have value for their words. Must recommend to others.
Seacon Road Carrier Chennai
Not recommended: Seacon packers and movers , Chennai
I just had two boxes to be moved from Chennai to Combatore using Seacon , Thandalkalani , kavangari , Chennai - 600066 Cons 1) The owner was rude and had bad attitude 2) The address was mentioned wrong in the package 3) The package arrived late 4) owner always argues to get extra money 5) once you pay full amount , the owner becomes unreachable and never picks up your calls
Seacon Road Carrier Chennai
Good experience
Friendly and very patient Absolute professionalism and as a customer am really impressed with Supervisor and his' complete team. In Lockdown situation also they did a very good job...Thank you so much all
X
Raj International Packers & Movers
Shortlisted, Get Quote from them and Similar.
Contact Seacon Road Carrier Chennai