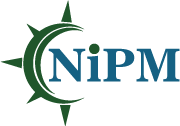 Speed Efficient and Reliable Transportation
Get Quotation
Visit Site
About Us
Goods transport in India has become more specialized than ever before. With technology changing the way business has done, we at North Indian packers and movers transport too have introduced new concepts and products for taking on the new challenges and demands and meeting the expectations of our customers. With the economy opening up, North Indian packers and movers. Transport is all geared up to meet new challenges.
The Company had a humble beginning in 1989 and has now transformed into a leading transport company in India having many branches across the country. The history of the company dates back to 1989. The hard work, determination, and endeavors of the founder soon bore fruit and established the name of North Indian packers and movers Transport as one of the leading transporters in India.
North Indian packers and movers today operate from Hyderabad, offering comprehensive services even from the remotest areas of the country ensuring absolute peace of mind and total customer satisfaction. Our service, speed, efficiency, and reliability have guided our growth since our inception. The same has also helped us in earning great respect from the country's leading companies who have for long entrusted their dispatches to us. Their strong faith is mute testimony to the reliability and efficiency of our organization.
Contact Us
Listed In
North indian Packers and Movers - Head Office - Delhi