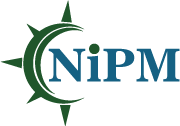 North indian Packers and Movers
Speed, Efficient and Reliable Transporttion
node
5736
Goods transport in India has become more specialized than ever before. With technology changing the way business is done, we at North indian packers and movers Transport too have introduced new concepts and products for taking on the new challenges and demands, and meeting the expectations of our customers. With the economy opening up, North indian packers and movers Transport is all geared up to meet new challenges.
The Company had a humble beginning in 1989 and has now transformed into a leading transport company in India having many branches across the country.
The history of the company dates back to 1989. The hard work, determination and endeavors of the founder soon bore fruit and established the name of North indian packers and movers Transport as one of the leading transporters in India.
Our main stream of transportation sector includes: Seeds
Telecom Products (Towers etc..)
Transformers
Steel
Switch Gears
Transmission towers
ODC
North indian packers and movers Transport today operates from Hyderabad, offering comprehensive services even from the remotest areas of the country ensuring absolute peace of mind and total customer satisfaction. Our service, speed, efficiency and reliability have guided our growth since inception. The same has also helped us in earning great respect from the country's leading companies who have for long entrusted their dispatches to us. Their strong faith is a mute testimony of the reliability and efficiency of our organization.
North indian Packers and Movers Reviews
North indian Packers and Movers
Pretty Awesome
Well, i found Assureshift on google and call at that time, i was scared that time because it was very new for me but my expectation fallen down ,it was my first experience toward packers movers which i am going to share that they have done superb work, Price was little bit high but its satisfied service and rest was awesome service and sure i will recommend to all, Thanks to North indian Packers and Assureshift for this excellent support.
North indian Packers and Movers
Nice
Mere ko service bahot achcha laga,unka work condition, and the way of talking i'm really impressed.
North indian Packers and Movers
Excellent !!!
Had shifted my household items from Delhi to Chennai this month. North Indian Packers and Movers ensured that the same got shifted and delivered safely without any damages. Excellent job done & all the very best for the entire team. ☺ Rahul Raman
North indian Packers and Movers
Overall Satisfactory.
Had very good interaction with jitendra who came for survey. He is very polite and knows customer requirement very well. Packing and loading was perfect, slight issue with unloading due to some other package. Overall it is highly recommended.
Contact North indian Packers and Movers