How to Pack and Move Your AC Safely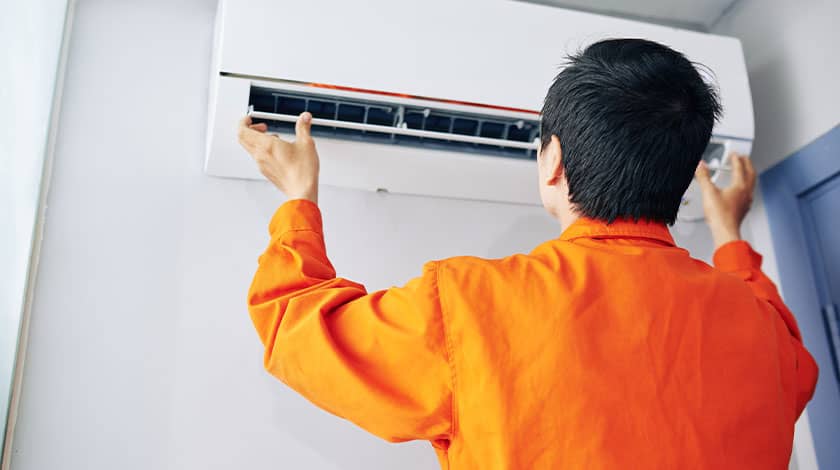 Moving to a new home or office can be a daunting task, especially when you have to move large and heavy items such as air conditioners (ACs). ACs are essential for a comfortable living or working space, so it's crucial to pack and move them safely to avoid any damages. In this blog, we'll discuss some tips on how to pack and move your AC safely.
Also Read: How to Prepare Electronics and Appliances before Moving
Turn Off and Disconnect the AC
Before you start packing your AC, make sure to turn it off and disconnect it from the power source. This will prevent any electrical accidents and keep the AC from running while it's being moved.
Clean the AC
Dust and debris can accumulate inside the AC unit over time, reducing its efficiency and causing potential health hazards. Therefore, it's essential to clean the AC before packing it.
Remove the air filters and clean them, wipe the surfaces of the AC with a clean cloth, and remove any debris from the inside.
Gather the Necessary Packing Materials
You'll need a few packing materials to protect your AC during the move, including bubble wrap, packing paper, moving blankets, packing tape, and a moving dolly.
Wrap the AC in Bubble Wrap & Moving Blankets
Once the AC is cleaned, start by wrapping it with a layer of bubble wrap to protect it from scratches and other damages. Be sure to cover all sides of the AC, including the top and bottom.
After wrapping the AC with bubble wrap, cover it with a moving blanket to provide extra cushioning and protection.
Secure the Packing in Strong Tape
Use packing tape to secure the moving blanket and bubble wrap around the AC. Make sure the tape is tightly wrapped around the AC to prevent any movement during the move.
Use a Moving Dolly to Move the AC
ACs are heavy and bulky, so it's best to use a moving dolly to transport them. Carefully load the AC onto the dolly and use straps to secure it in place. Be sure to use a ramp or lift to load the dolly onto the moving truck.
Hire Professional Movers
If you're not comfortable moving your AC on your own, consider hiring professional movers who have experience in handling large and heavy items like ACs. They'll have the necessary equipment and skills to ensure a safe and secure move.
Conclusion 
Packing and moving your AC requires careful planning and attention to detail. By following these tips, you can ensure that your AC is transported safely and arrives at your new home or office in good condition. Remember to take your time and seek professional help if needed to make your move a success.