Affordable Places To Live In Hyderabad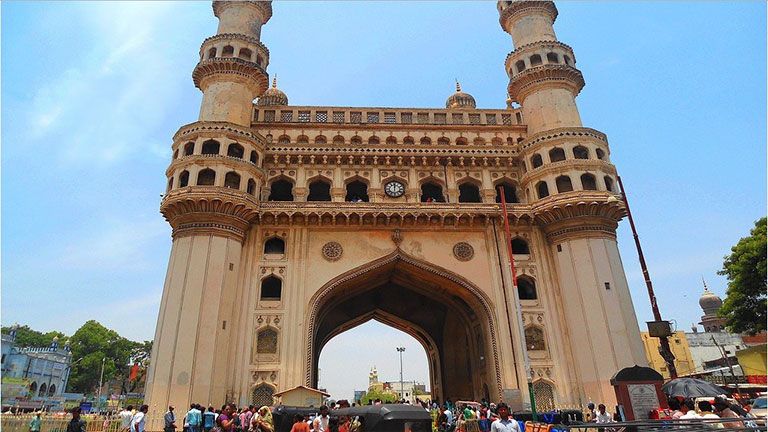 Woohoo! Congratulations on fulfilling your dream of living in the City of Nizams!
Finalizing your new home totally depends on your daily life routine and budget like you are having small kids going to school then you must find a residential locality nearby good schools, or you are office goers then you must find suitable community located nearby your workspace to avoid everyday stress of facing heavy traffic every morning.
We agree that finding a appropriate residential community in Hyderabad is quite difficult due to presence of everyday growing crowd in this city, but no need to worry anymore as we are available here to provide complete information about some of the affordable residential areas.
Are you looking for Packers Movers in Hyderabad?
We have done an in-depth verification about these residential areas which will help you to make clear decision before buying or renting a new house in Hyderabad and you can get all the daily life requirements situated nearby your residence. So, go through the below-mentioned information to have clear knowledge about the reasonable residential areas to have a happy life with your family.
6 Affordable Residential Areas in Hyderabad
Ameerpet
Ameerpet is one of the preferred residential as well as a commercial hub due to the presence of best software training and coaching institutes. For students, you best accommodation available here at reasonable rates. Moreover, Ameerpet has good connectivity to hospitals, ATMs, ATMs, supermarkets, shopping malls in the neighborhood, and you can have a stable life in this area.
Daily life survival needed in Ameerpet
Schools: Sister Nivedita School, Niraj Public School, Bharat Ratna High School, AmeriKIDS International & SWETCHA Schools, etc.
Companies: E-SYSTEMS TECHNO Pvt Ltd, Credo Pharma Pvt Ltd, Nifty Labs Pvt.Ltd., Sissma Life Sciences, etc.
Hospitals: Aster Prime Hospital, Challa Multi Speciality Hospital, Wellness Hospital, and many more.
Shopping Malls: The Chennai Shopping Mall – Ameeret, Chdan Brs Shopping Mall, KLM Fashion Mall, etc.
Parks for recreation: Sidhartha Nagar Park, Park, senior citizen park, etc.
Places to visit: Sri Kanaka Durga Devi Temple, Vinayaka Temple, Peddamma Talli Temple, etc.
Miyapur
Miyapur is one of the prominent and affordable residential areas; it is well-connected roads, great social public transport services, and daily life conveniences located nearby all make Miyapur's primary choice for people looking to buy or rent houses. This area was once a small village belonging to the Deccan rulers, and its primary income was from agriculture, dairy, and quarrying. But today, it offers affordable homes as well as multiple employment opportunities. It is also situated close to National Highway 65, which connects it to Pune and Machilipatnam.
Daily life survival available in Miyapur
Schools: Unicent School, Canary The School International School & CBSE School, Sentia The Global School, Sanford The Global School, etc.
Companies: Sunbird IT Soft, Aesthetic IT Soft, Peerless IT Solutions Pvt. Ltd, HatchingApps IT Solutions Pvt Ltd., etc.
Hospitals: Srikara Hospitals, Healix Hospital, Pranaam Hospital, Padma Hospital, Ragi Hospital, etc.
Shopping Malls: GSM Mall, Sriven Mall, JSR Mall, Mallika Shopping Center, Grand Mall, etc.
Parks for refreshment: Deepthisree Community Park, Allwyn Colony Park, Hana Park, etc.
Places to visit: Deepthisree Community Park, St. Thomas' Mar Thoma Church, Sri Siddivinayaka Swamy Temple, etc.
Begumpet
Begumpet is one of the well-developed commercial as well as a residential hub. It has the best social infrastructural facilities, which include prestigious specialized and management schools viz available at affordable rates. You can get effective public transportation to ensure smooth commuting to other parts of the city, by which you can visit from one place to another quickly.
Daily life survival available in Begumpet
Schools: Chinmaya Vidyalaya, The Hyderabad Public School, Begumpet, Gitanjali Primary School, Mansura Cyber High School, etc.
Companies: iTech IT Solutions PVT LTD, Sahasra IT Consulting Pvt Ltd, Netcomm IT Solutions Pvt Ltd, Smartnet IT Solutions, etc.
Hospitals: VINN Multi Speciality Hospital Begumpet, Vivekananda Hospital, Columbus Hospital, Swapna Health Care, etc.
Shopping Malls: Lifestyle Stores, central, Oasis Center, Sapta Giri Towers, etc.
Parks for refreshment: Kundan Bagh Park, Uma Nagar Main Park, Sanjeevaiah Park, etc.
Places to visit: Spanish Mosque, Sri Peddamma Thalli Temple, NTR Gardens, etc.
Somajiguda is recognized as one of the peaceful and affordable residential locality and a modern commercial center, Somajiguda in Hyderabad. It is popular for its well-known places like the top MNC's, top international schools, and other socio-civic bodies to its inhabitants. It has excellent connectivity to roads and rail services through buses and metro services. So if you are looking for quiet silent and reasonable community, then Somajiguda will be the perfect option for you.
Daily life survival needed in Somajiguda
Schools: The Jain International School, Zikra High School, Opal Kids Play School, Nasr Pre Primary, etc.
Companies: Knoture IT Solutions LLP, Zexton IT Solutions, Applogic IT Solutions India Pvt Ltd, Comsoft It Solutions Pvt Ltd, etc.
Hospitals: ASVINS Specialty Hospitals, Zoi Hospitals, Matrika Hospital, The Deccan Hospital, etc.
Shopping Malls: Babukhan Mall, S.K.Mahavir Mall, GS Mall, Hyderabad Central, etc.
Places to visit: NTR Gardens, Love Hyderabad Sculpture, Lord Venkateshware Temple, Anjaney Swamy Temple, etc.
Get instant free quote from top moving companies for reliable shifting services in Hyderabad?
Manikonda
Manikonda is one of the most popular residential area due to its affordable accommodation cost. Here you can get all the amenities like residential properties, entertainment places, shopping malls, and it has the best connectivity with public transport, through buses, to various parts in Hyderabad.
Daily life survival available in Manikonda
Schools: Sri Gayatri e-Techno Schools, Mount Litera Zee School Manikonda, Delhi School Of Excellence, Gautami Talent Schools, etc.
Companies: Betalectic IT Projects Pvt Ltd, Sunmoons IT Solutions Private Limited., ATMECS Technologies, CUSMAT Technologies, etc.
Hospitals: Prerana Hospital, Uneeds Hospital, Preetam Hospital, Aditya Hospital, etc.
Shopping Malls: Sree Nilayam, Lalit Mall, BRS Plaza, SM Central, etc.
Parks for recreation: LIC Employees Colony Park, Panchavati Park, Muppa's Children park, etc.
Places to visit: Qutb Shahi Tombs, Sri Lakshmi Narasimha Swamy Temple, Golden Temple Puppalaguda, etc.
Nallagandla
Nallagandla is also one of the primary choices for people searching for affordable residential areas with all the modern life facilities available nearby. Its planned proximity to the IT and Finance hubs makes it most desirable to executives and their families alike.
Daily life survival in Nallagandla
Schools: Epistemo Vikas Leadership School, Sadhana Infinity School, Manthan International School, etc.
Companies: Krifal IT Ventures Pvt Ltd, Extarc Software Solutions, InteGen IT SERVICES Pvt. Ltd., Junekto Technologies Private Limited, etc.
Hospitals: Pranaam Wellness Center, Citizens Speciality Hospital, Sai Balaji Children's Clinic, etc.
Shopping Malls: P.B.N.R PLAZA, Venkata Sai Arcade, and many more.
Parks for refreshment: Nallagandla Green Fields Park, Navodaya Park, Rock Garden, etc.
Places to visit: Sivalayam Nallagandla, Shilparamam, Chilkoor Balaji Temple, etc.
About Hyderabad City
Hyderabad as a city is known for its blend of culture and religion and a unique mixture of intelligence and ritual. Besides having the best standards of living and being recognized for its IT center, the city has numerous things that makes it much more interesting. If you are moving for the very first time in this city, you must have a clear idea about your new surroundings and locate the essential facilities for your daily needs near your location. Let's look at some of the exciting facts about Hyderabad which may surprise you; Hyderabad was not a part of India during 1947 when the entire country was declared an individual nation, this city was still under the rule of the Nizams of Hyderabad. It was considered a liberal state until invaded by the Indian Army.
Hyderabad is a city which welcomes you with open hands irrespective of whether you're searching for a suitable job, higher studies, or generally shifting base in search of a better lifestyle in the city; there is presence of top IT firms & best universities like IIT, IIIT, and BITS and well-maintained high-rise buildings which has increased relocation demands every day in this city.
Not only this Hyderabad is fulfilled have several exciting facts which you must know to have a balanced life after moving in your new city like Hyderabad is one of the chief manufacturers of natural pearls and is also known as a significant supplier of the diamond craft, hence is referred as the "City of Pearls."
This beautiful city is considered as one of the oldest rock formations on the planet, around 2500 million years old, which makes Hyderabad more unique. Hyderabad is also known as India's most connected city with the highest Tele-density, and it is also known as leading in Hospital Tourism, now almost trying to lead in Eco-Tourism as well.
Other than these factors this city also offers you mouth-watering dishes like Hyderabadi biryani, idli, dosa, kabab, and many more tasty dishes, available in best restaurants you can also find lots of beautiful places to explore in your free time with your loved ones like Charminar, Golconda Fort, Hussain Sagar, Qutb Shahi Tombs, etc. Overall we can say shifting in Hyderabad is your best decision as you are going to start afresh chapter of your life in Hitech city, but before you shift in Hyderabad, you must have a strong idea about the residential areas according to your daily life requirements and especially your estimated budget.
---
We agree that finding a perfect and reasonable residential area in Hyderabad is never an easy task due to everyday increasing properties promptly. That's why we have done a comprehensive research and found some of the best residential areas to live in Hyderabad, where you can have all the amenities needed for modern life. Once you finalize a perfect home as per your requirement, the next stress you will face is packing and moving your belongings from one place to another, but we will like to make you move happy and stress-free as you hire best packers and movers in Hyderabad. They will take complete responsibility of relocating your goods without interrupting you at any point so that you can enjoy your life with your dear ones.