Pearls or Pebbles: The Good and the Bad of Moving to Hyderabad
The pros and cons of moving to Hyderabad.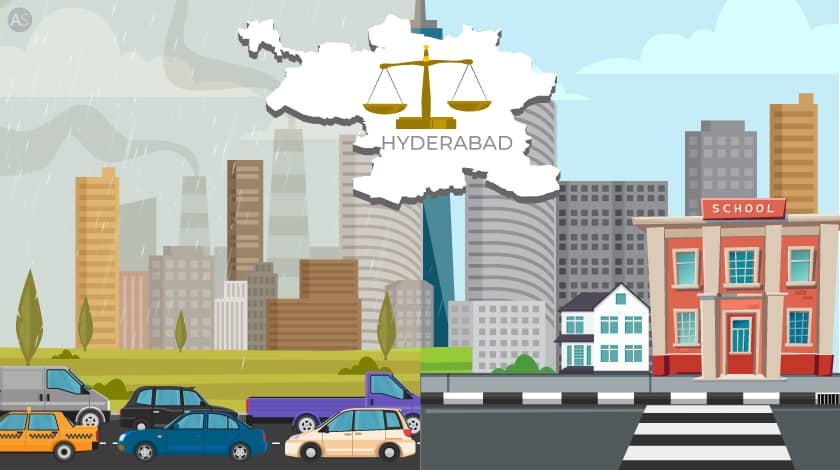 Moving to a new city can be an exciting but also a daunting experience. There are many questions that need to be answered before making your decision, even if it is a city as brilliant as Hyderabad.
Hyderabad, the capital of the Indian state of Telangana, is a rapidly growing city that attracts people from all over the country and even the world. Whether you're considering a move for work, education, or a change of scenery, it's essential to weigh the pros and cons of living in Hyderabad.
In this blog post, we'll explore both the positive and negative aspects of life in Hyderabad to help you make an informed decision.
Pros of Moving to Hyderabad
Job Opportunities
Hyderabad is a hub of the IT industry, attracting some of the world's leading technology companies. This has created a large pool of job opportunities for people with skills in software development, data analytics, and digital marketing, among others. Apart from the IT industry, Hyderabad is also a growing hub for pharmaceuticals, biotechnology, and education.
This diversification of industries means that there are job opportunities available in a range of fields, making Hyderabad a great destination for people looking to build a career.
Also Read: Places to Live in Hyderabad for Working Professionals
Cost of Living
One of the key benefits of living in Hyderabad is its relatively low cost of living compared to other major Indian cities such as Mumbai and Delhi. Housing costs are affordable, with a range of options available to suit different budgets and lifestyles.
Transportation costs are also reasonable, with a well-developed public transport system that includes buses, trains, and taxis. Food and other necessities are reasonably priced, making it easy to live within a budget in Hyderabad.
Rich Culture and History
Hyderabad is a city with a rich cultural heritage, blending Hindu and Muslim influences. The city is famous for its historic monuments and landmarks, including the Charminar, Golconda Fort, and Qutub Shahi Tombs. These monuments are a testament to the city's rich history and are a major tourist attraction.
In addition to the historic landmarks, there are also numerous museums and art galleries that showcase the city's cultural heritage. This rich cultural heritage makes Hyderabad a vibrant and interesting place to live.
Excellent Education
Hyderabad's education system is one of the best in India, making it a great place for families with children. It is home to some of the country's top universities and colleges, including the Indian School of Business and the International Institute of Information Technology.
The quality of education in the city's institutions is excellent, with a range of courses and programs available to suit different interests and career goals. This makes Hyderabad an ideal destination for people looking to pursue higher education.
Also Read: Most Affordable Residential Areas to Live in Hyderabad
Food and Cuisine
Hyderabad is known for its delicious cuisine, which is a blend of Hindu and Muslim cooking styles. The city is famous for its biryanis and haleem, which are popular dishes throughout India. There are also a variety of street food stalls and restaurants offering a wide range of dishes, making it easy to find something to suit everyone's tastes.
The food scene in Hyderabad is diverse, with options ranging from traditional street food to high-end restaurants. This makes it a great place for food lovers, with plenty of options to explore and enjoy.
Cons of Moving to Hyderabad
Traffic Congestion
One of the major challenges of living in Hyderabad is traffic congestion. The city has a large population and a rapidly growing economy, which has led to heavy traffic on the roads which can make commuting to work or school a time-consuming and frustrating experience.
Air Pollution
Hyderabad has a problem with air pollution, which is a result of the city's rapid industrialization and growth. The air quality in the city is often poor, which can have a negative impact on people's health.
Also Read: Best Places to Live in Hyderabad for Nature Lovers
Weather
The climate in Hyderabad can be extreme, with very hot summers and cold winters. The city also experiences monsoons, which can bring heavy rainfall and flooding.
Conclusion
In conclusion, moving to Hyderabad can be a great opportunity for those seeking job opportunities, an affordable cost of living, and a rich cultural heritage. However, it's important to consider the cons such as traffic congestion, limited green spaces, air pollution and extreme weather.