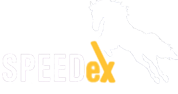 SpeedEx Home Packers and Movers
Principles of Safety, Integrity and Reliability
node
46834
About Us
Established in the year 2000, we "Speedex Home Movers, Chandigarh" has emerged as the prominent Service provider of Home Movers. In an era of globalization, the geographic boundaries are shrinking faster than ever and are necessitating the movement of people across different areas. The upsurge in the economy is responsible for the mobility of people in India.
Now, economic and political borders have almost diluted and there is no impedance in the process shifting, be it a home or office. We, at Speedex Home movers, are a professional company offering tailor-made movers and packers services for relocation in any State of India. We provide a complete range of moving services, including household and business removals, packing and storage and relocation services, home shifting. From moving the smallest home or a multi-story office, our standard of care remains impeccable. Based in Chandigarh head office, we have our network spread across overall India. We take care of every single detail of the packing and relocation services and operate on the principles of safety, integrity, and reliability. With our prompt and cost-effective moving and packing services, we endeavor to achieve total customer satisfaction with cost-effective.
Speedex Home Mover is a Full Service Moving and Storage Company providing Professional Moving Service throughout most of India. Speedex Home Movers-operating as Moving Services – is an award-winning agent of India -widely recognized as the premier moving company in the country. Speedex Home Movers is family owned and family operated and has provided top quality services to India since 2000.
Why Us
Family owned and operated
Client Requirement Based Services
Local, long distance and international moving
Courteous, professional movers on time and in uniform
Secure storage facilities
Customer Reliability
Professional Team with professional Driver
We provide the 100% customer Equipment safety
Relocate on time with safety
Repeatedly recognized as one of the top agents for India's number-one Moving Company
Award Winning Company
SpeedEx Home Packers and Movers Reviews
SpeedEx Home Packers and Movers
Rude and uninterested
Just spoke the a guy named Amit on 8198016007 who not only was rude and abusive but also seemed uninterested in speaking to a prospective client. It felt as if i were speaking to an uneducated Goon.
SpeedEx Home Packers and Movers
Very best service with professional packing and staff
Recently shift my home gurgaon to delhi my experience of shifting in very amazing
SpeedEx Home Packers and Movers
Very good service
I appreciate the service by Urban logistics packers really very good service... Staff are very much friendly and made us comfortable too.. Our belongings are in safe hands, As per name its like reliable to book an appointment... Price also reasonable.. Thank for the service given.. God bless you guys....
SpeedEx Home Packers and Movers
Excellent Service
Good stuff packing process and responsive work
X
Raj International Packers & Movers
Shortlisted, Get Quote from them and Similar.
Contact SpeedEx Home Packers and Movers