Top 6 Economic Places to live in Lucknow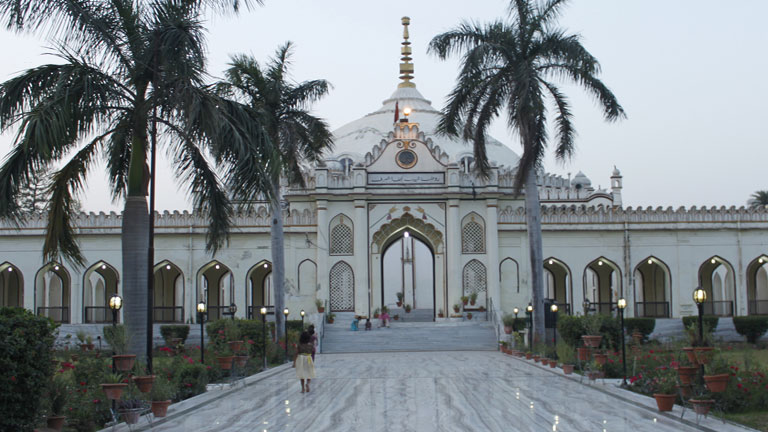 Hey! Are you all set to shift in the city of Nawabs, Lucknow? But don't you think if you are planning to relocate in this beautiful city, then you must have complete information about that city as well as suitable residential areas where you can have a relaxed life with your loved ones. This city has a countless number of interesting facts which you must know like- Lucknow is one of the second happiest cities in the world, Lucknow was established by Lord Lakshmana after he was instructed by Lord Rama to develop a city on his own. Lucknow has got several names in earlier include Laksmnaut, Lakshmanpuri, Laksnau Laksnaut, and Laknau.
Lucknow is one of the well-developed city which has taken up to growth without giving up its hold on the age-old charm and beauty, is the largest city of Uttar Pradesh. This city is also known as home to many wonderful artists where sitar and tabla were born and made of country proud all over the world. Do you know about this interesting facts as Lucknow is the first city in India to have installed more than 9,000 CCTV cameras for safety purposes, thus making it the first CCTV city of India. Lucknow railway station seems like a chessboard; this is the only place where Mahatma Gandhi met Pandit Jawahar Lal Nehru for the very first time in December 1916. Lucknow has the tallest clock tower in the nation and has a total height of about 220 ft. It is one of the most wonderful architectural monuments.
Lucknow is the only city where you can find very friendly people, and you will never be afraid of going out of your home, you can also get suitable jobs in all field as well as higher education in top-performing universities like; Integral University, Era University, University of Lucknow, etc. Other than this exciting fact you can also enjoy mouth-watering dishes at famous restaurants & dhabas; you can also visit several ancient places like Mughal architecture, Janeshwar Mishra Park, Rumi Darwaza, and many more places to explore in this beautiful city which believes" muskuraiye aap lucknow mein hain "you will definitely enjoy your life.
Once you have made a final determination to move in Lucknow, the next time and the most important work will be waiting for you is to find a suitable residential area. Let's have a look at some of the affordable residential areas in Lucknow, which will not only help you have a relaxed daily life but also pocket-friendly and 100% secure for you and your dear ones.
We completely believe that buying or renting a new home totally depends on your daily life routine like whether you have school-going kids, or you are a newly married couple, you must look for a locality as per your needs. We understand the stress of finding an appropriate home in a new city, that's why we have done a broad investigation and found some of the reasonable residential areas as well as nearby daily life survival facilities available for you to enjoy your time.
Affordable Residential Areas in Lucknow
Alambagh
Alambagh is one of the well-maintained residential areas which offers you a great lifestyle and a multitude of amenities too. Relocation demands have risen a lot in the recent few years due to the presence of cafes, malls, schools, and colleges are located nearby. It is also located close to the Lucknow- Kanpur highway by which you can travel easily at any place without facing any traffic problems.
Everyday needs available near Alambagh
Schools: Dream India Schools, New Public School, Navyug Public School, Darshan Academy, etc.
Workplace: ExpertsCabin, Fast IT Solutions, iTree Softwares, Noivo Tech Pvt. Ltd., etc.
Visiting: Buddha Vihar Shanti Upvan, Tulsi Manas Mandir, Holy Redeemer Church, etc.
Hospitals: City Hospital and Trauma Centre, S.K.D. Hospital, Gupta Hospital, Medical Care Centre & Hospital, etc.
Shopping: Phoenix United Mall, Harish Fashion Mart, V More, F.B.B., etc.
Refreshment: Traffic Training Park, Munda Veer Park, Sadhbhavna Park, etc.
Ashiyana Nagar
If you are looking new home in the lap of nature, then Ashiyana Nagar will be the perfect choice for you as it is a very peaceful and affordable residential area; this zone is blessed with heaps of greenery. It is well associated with all the major parts of Lucknow. It also offers easy access to malls, schools, shops, and gyms. Ashiyana Nagar has become of the favorite city area in a few times as its very calm area that still maintains the charm of old Lucknow; you can get all the amenities of daily life survival quickly.
Everyday needs available near Ashiyana Nagar
Schools: Rhyme & Rhythm International, Lucknow Public School, Shemrock StepAhead, Chiranjiv Bharati School, etc.
Workplace: Rakuso InSource I.T. Pvt. Ltd., Axon IT Services, Magnus IT Solutions Pvt. Ltd., and many more.
Visiting: Sai Temple, Shri Nageshwar Mandir, Kathauta jheel, Sahara Lake, etc.
Hospitals: Aashiyana Medical Centre Hospital, Surya Hospital, Shaurya Hospital, Arogya Hospital, etc.
Shopping: Emerald Mall, Smriti Plaza, Family Mart, etc.
Refreshment: Eco Park, Colony Park, Ashiana Park, etc.
Aliganj
Aliganj is one of the oldest and well planned residential areas of Lucknow. It is located close to Jankipuram, Aliganj has a great connectivity to rest of the city. This former residential area is full of foliage, ancient temples, & beautiful apartments with all the best accommodation available at an affordable cost. ,
Everyday needs available near Aliganj
Schools: Aliganj Montessori School, New Way Senior Secondary School, Maxila Academy, Rk Senior Secondary School, etc.
Workplace: Amitoos IT Services Private Limited, Jamtech Technologies (P) Ltd, Nanite I.T solutions, Infonext Solutions Ltd., etc.
Visiting: Regional Science City, Naya Hanuman Temple, Chota Imambara, etc.
Hospitals: Tanisha Hospital, VAGA Hospital, Prabhakar Hospital & Maternity Home, Amar Hospitals, etc.
Shopping: Aliganj Plaza, Shopping Complex, Eldeco Complex, etc.
Refreshment: Mangal Pandey Park, Kripa Park, Square Park, Shiv Vatika Park, etc.
Gomti Nagar
Gomti Nagar is one of the first residential areas due to its affordable property rates. It has been established by the Lucknow Development Board, it also houses numerous government offices and is a commercial hub. The roads in Gomti Nagar are wide and well connected, and you can enjoy 24*7 transportation facilities. It also has the best shopping malls, marine drive, cafes, and parks, where you can refresh yourself after full day office work.
Everyday needs available near Gomti Nagar
Schools: The Avadh School, S.K.D. Academy, Study Hall School, Jagran Public School, Amity International School, etc.
Workplaces: Life Infotech I.T. Solution, SigmaIT Software, Vibrant I.T. Solutions PVT. L.T.D., ARA IT Services Pvt. Ltd., etc.
Visiting: Ambedkar Memorial Park, Janeshwar Mishra Park, Shri Mukteshwar Dham Mandir, Radha-Krishna Mandir, etc.
Hospitals: Sahara Hospital, Rishi Hospital, Tehelyani Hospital, St Joseph Hospital, Zainiss Hospital, etc.
Shopping: Wave Mall, Fun Republic Mall, Singapore Mall, City Mall Lucknow, etc.
Recreation: Dr. Ram Manohar Lohia Park, Central Park, Shalimar Park, etc.
Hazratganj
Hazratganj is one of the best & economical residential areas especially if you are students due to presence of most of the top-performing colleges as well as coachings are situated here. You can also get 24/7 transportation facilities.
Everyday needs available near Hazratganj
Schools: Cathedral Senior Secondary School, Fun N Learn School, Vishnu Narayan Inter School, Bal Bharti School, etc.
Workplace: Halwasiya IT Solutions, Webdigitronix Softlabs Private Limited, Alcanzar Software Solutions Private Limited, etc.
Visiting: Hazratganj Market, Memorial Museum Residency, Jahangirabad Palace, etc.
Hospitals: Choupad Hospital, Asma Hospital, Makker Medical, City Line Hospital, etc.
Shopping: Sahara Ganj Mall, Halwasiya`s Commercial House, Regency Plaza Complex, etc.
Refreshment: Banshidhar Pandey Park, Botanic Garden, Adventurous park Nabard, and many more.
Mahanagar
Mahanagar is one of the great locality for a residential house with all the modern life facilities available nearby at reasonable rates. It has a lot of open areas and large plots, which has increased relocation demands in this city area. This area is preferred for residential as it has nearby cultural institutions, markets, parks, and restaurants. It also enjoys secure connectivity to various regions of Lucknow.
Everyday needs available near Mahanagar
Schools: Emerald Academy, Tender Hearts School, Loyola International School, Mary Fatima School, etc.
Workplace: M.L.M. Software Lucknow, TechTip Innovative Solutions Pvt Ltd, Marg Software Samriddhi Solutions, etc.
Hospitals: Devishiv Hospital, Fatima Hospital, Dhanraj Hospital, Hiranya Medical Centre, etc.
Shopping: Amba International, Abhishek Plaza, and many more.
Refreshment: K – Park, D - PARK Mahanagar extension, H Park, Patel Park, etc.
No doubt finding a perfect and reasonable residential area in Lucknow is never an easy task due to everyday growing properties quickly. That's why we have done a thorough research and found some of the economic residential areas to live in Lucknow, where you can have all the modern life facilities located nearby.
Once you finalize a perfect abode as per your requirement, the next stress you will face is packing and moving your household items from one place to another, but we will promise to make your shifting full of happy and stress-free as you book professional packers and movers in Lucknow by visiting our website. They will take complete responsibility for moving your belongings with extra care so that you can enjoy your life with your dear ones.