Storage/Warehouse Services
Get secure warehouse services at the most affordable rates in your city. Compare multiple storage services providers and pick one that suits you the most in just 4 easy steps with AssureShift. Fill out the moving form to get quotes instantly and schedule a free pre-move survey. Contact our customer support team to know how to avail storage and moving services.
Our partner moving and storage service providers offer tailor-made storage spaces to match your storage requirements. They ensure full security of your goods with climate control, insured storage spaces, and various other facilities and the warehouse services are extremely affordable.
You can inspect the storage space anytime you want and check out the facilities and security offered before selecting it. Our partners will take inventory of all the goods before storing them at the warehouse and after delivering them; they will cross-verify with you to ensure nothing is misplaced or damaged.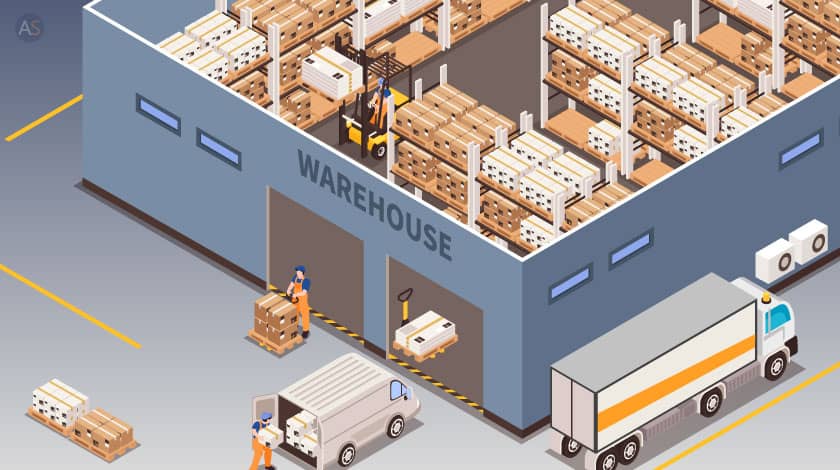 You can also avail of storage and moving services together to get the best relocation experience for shifting your household items, office goods, or any other items. If you are only opting for storage space, a truck will be sent to your location to load all the goods before transporting them to the warehouse. 
For the most efficient experience, you can just fill out your requirements in the form. You will get three references along with their initial cost quotes and a free pre-move survey. Simply compare their prices, services and facilities offered, and pick the most suitable storage services provider you like.
You can always contact us through our customer support team in case of any queries or issues at any step of your service for a quick response and efficient resolution.
Things to Keep in Mind While Choosing a Warehouse
Verify if the storage and moving services company is genuine.
Verify warehouse security and safety measures.
Ensure storage allocation arrangement to minimse risk to your goods.
Check for facilities like climate control, 24-hour access, security arrangements, etc.
Check their insurance policy.
Check the fine lines, i.e., their payment policy, terms and conditions.
Process of Warehouse Services
Free Pre-move Survey - You will get a free pre-move survey from our referred companies, regardless of whether you choose the company or not. The service providers will assess the quantity of goods to determine warehouse storage size, and check the type of goods to decide on additional storage services like climate control and the manpower required to shift the goods.
Inventory & Documenting - a complete inventory will be taken of the goods and the weight and dimensions of all items will be noted down. They will cross-check the details mentioned in the inventory list with you and start preparing the storage space as per your needs.
Packing, Labelling & Pick-up - The goods will be packed using high-quality materials like foam, bubble wraps, corrugated boxes, plastic foam sheets etc., and labelled appropriately for proper storage based on your requirements. All goods will be picked up from our doorstep and loaded onto the trucks carefully before transporting them to the storage space.
Transport & Storage - The goods will be transported to the warehouse in a safe manner and arranged in the storage racks to be stored until the date of your choosing. You can always access the storage space when your goods are stored and check on the situation there.
Delivery & Unpacking - Once the period of storage is completed, the goods will be transported to your desired destination and unloaded. Another inventory will be taken once goods are delivered and matched with the one taken before the storage. Moving and storage companies will also unpack and place the goods as per your requirement.
If you choose both storage and moving services, the goods will be moved to the new city and delivered to you there.
Hiring Guide for Picking Storage Services
Fill out the moving form with your requirement
Get Moving company references and estimates
Compare storage spaces, prices, and reviews
Hire a company and plan for the warehouse storage
Tips to Prepare Goods for Storage & Moving Services
Keep an inventory of all items.
Pack your goods carefully and securely.
Use bubble wraps, foam and corrugated boxes for secure packing.
Stuff other items with furniture to save space.
Prepare all appliances. Ex., defrost the fridge, and dismantle it.
If you are storing mirrors, tape them so they don't damage the other items if they break.
Drain any inflammable liquid present in the goods.
Avoid packing valuables for storage (keep them with you).
Go through this blog to get more detailed tips to prepare household items before warehouse storage.
Summary
Choosing warehouse storage services is not possible without challenges. But our warehouse services providers will follow each and every guideline as directed by the client and take complete responsibility for the goods.  and follow the needed precautions to pack and store with specialized tools & equipment. The moving laborers are well-trained and proficient in handling all types of goods with ease and pack, store, and shift the goods with utmost care.
You can choose a storage facility based on your particular requirements. Our partners provide tailor-made warehousing facilities and storage services like climate control, large storage spaces, round-the-clock security, and so on. You can inspect the storage before finalising the deal and access them at any point in time.
You can easily find reliable packers movers and warehouse/storage service providers via AssureShift. Our affiliate companies' storage and moving services are insured, so you can rest assured that your goods are safe.
We help you to get connected with the leading warehouse dealers and you can hire the best storage service providers to experience reliable and 24/7 secure storage services of your goods at affordable prices. Get a free quote today to store your goods in safe hands.
If you are just availing of storage and not moving services, our partners will pick the goods at your home or office. They possess both the manpower and equipment to handle any type of goods and items. They make use of forklifts, mini cranes, trolleys etc., to handle your goods in the warehouses, ensuring no damage takes place.
You just have to fill out the moving form to get references of top 3 warehouse service providers and get quotes instantly. You will also get a free pre-move survey and accurate charges estimates with an invoice along with it.
Finally, simply compare the storage services charges quoted, services & facilities offered and pick the service provider that best matches your requirements.
Our customer support is always available to solve your doubts if you have any and resolve any issues you may face during the process.