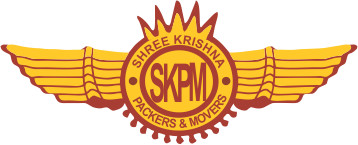 Shree Krishna Packers and Movers
Timely Delivery of Goods with Proper Care
node
30407
ABOUT US
Shree Krishna Packers and Movers is reliable brand name for shifting residential and commercial with complete satisfaction. Our door to door transportation services are well known for perfection and time management as well.Shree Krishna Packers and Movers and Movers Hyderabad is a trusted relocation management company and is ranked as one of the national leading packers and movers Noida specialization in household & corporate goods transportation with facilities for warehousing and storage. We also provide special services for relocating your heavy vehicle and pets relocation too. At Shree Krishna Packers and Movers and Movers, We give efficient importance for the safety of the goods and consignment to be delivered. Depending on the amount of the merchandise to be transferred our supervisor plan everything accordingly for choosing and selecting the number of staff required and transportation vehicle to be used exactly. Shree Krishna Packers and Movers Hyderabad you also get the unmatched experience of shifting and relocation services. All our staffs are skilled professionals who do their work diligently and provide maximum protection for goods. We serve below mentioned core services at Shree Krishna Packers and Movers and Movers Hyderabad
Shree Krishna Packers and Movers Reviews
Shree Krishna Packers and Movers
Good experience
We had a good relocation experience
Shree Krishna Packers and Movers
Fraudsters and cheaters
Dont get cheated by the owner Surender. He is a fraud and will make you run around for your goods and caution deposit. Their rating on Justdial is 5 as they are all fake entries. If you want to experience how one can get cheated then get in touch with the owner if this Shree Krishna packers and movers, fraud Surender.
Shree Krishna Packers and Movers
Not trustworthy in Pricing and don't get cheated by them
They will charge you Rs. 60 per carton box as a security deposit and when we have unpacked and returned the carton boxes, the security deposit is not returned. In my case I had 32 boxes and the owner Surender has not returned the security deposit of Rs. 1920 for 4 months now. Almost 10 calls made to them hoping that they will amicably settle my amount. Posting review when I am now sure that I have been cheated by them. Please be careful with this company and especially Surender.
Shree Krishna Packers and Movers
No Transparency in price and poor service
I wanted some stuff to be moved from Chennai to Bangalore. Initially when I enquired with them, they asked me how much boxes need to be packed and sent. I was not sure how much boxes my stuff would take as they would be the one who would pack and fit it into their boxes. They told me the price was 3.5k for moving from chennai to Bangalore for 3 boxes of my stuff. But I did not know how much was the capacity of their 1 box . When they came to my house for packing, they found that 1 box was enough. But they refused to reduce their initial quoted price of 3.5k stating the transport charges are the same regardless of the number of boxes. Additionally they added gst (which they did not inform me initially) on top of it, to take the price to 4.3k. I could have easily taken that 1 box in train. I had to pay 4.3k for that one box. Last but not the least, they took 1 week to deliver it. I was promised delivery in 2 days initially. I am giving 1 star because the goods arrived in good condition. The only positive thing for me from my experience.
X
Raj International Packers & Movers
Shortlisted, Get Quote from them and Similar.
Contact Shree Krishna Packers and Movers