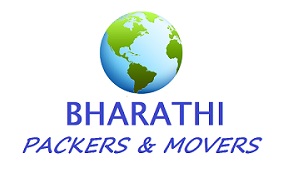 Bharathi Packers and Movers
Professionalism in a cost effective way
node
8069
Bharathi Packers & Movers is expertise company in packers movers and logistics. Every shifting we will take it as new project and solution would be with out stopping the ware house like, one stop services to our customers for inter city shifting. Coming to intra-city we will finish the shifting in same day. We are not only the oldest packer and mover in your city, but the company with the best reputation in the field.
Bharathi Packers & Movers is an independent relocation management company with more than three decades of existence in the field. We have access to the entire Silicon Valley of India, picking your articles, stuffs or items from your doorstep and shifting them all safely and securely to the place wherever you want to locate. We believe in offering the kind of services which will leave a wow imprint on the mind of our customers.
Why Choose Us?
We believe that our longevity in this industry speaks for itself. It is our goal to create and maintain lasting relationships with our customers, instilling in them the confidence that we are the best choice for their relocation needs both now and in the future. Each member of our team is qualified, disciplined, trained and dedicated to accomplish and maintain a lasting relationship with our customers by providing a level of quality service efficiently and effectively to help ensure a safe, worry free transition of your possessions.we provide to our client is our strength for which we deserve to be the best choice as packers and movers for you.
Bharathi Packers and Movers Reviews
Bharathi Packers and Movers
Worst worst worst service evr in this world
The worstest service I chose mistakenly by listening to their lies. Nevr evr belive single word. They quoted me 5k and later charged me 9k u won't belive it took 3 myonhs for him to deliver 2k kms. And I listened his all lies about the transportation and tired and fed up. Guys u will be in to severe headache if you engage with this guy's. Seriously worst.
Bharathi Packers and Movers
Pathetic service
This guy made the booking and didn't show up. Also stopped picking up calls at a later time
Bharathi Packers and Movers
Reliable Packers
I have shifted my household goods in bangalore within city, Bharathi Packers and Movers had done my shifting properly.
Bharathi Packers and Movers
Good
I shifted my things from Bangalore to Chennai. I received all the items before expected date that also in excellent condition. I already recommend to 2 of my friends. thanks to Bharati packers and movers.
Contact Bharathi Packers and Movers
Oops!! No match Found. Visit some time Later.