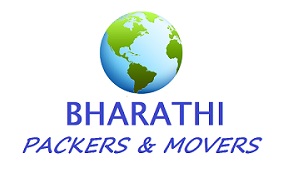 Bharathi Packers and Movers
Professionalism in a cost effective way
node
8069
Bharathi Packers & Movers is expertise company in packers movers and logistics. Every shifting we will take it as new project and solution would be with out stopping the ware house like, one stop services to our customers for inter city shifting. Coming to intra-city we will finish the shifting in same day. We are not only the oldest packer and mover in your city, but the company with the best reputation in the field.
Bharathi Packers & Movers is an independent relocation management company with more than three decades of existence in the field. We have access to the entire Silicon Valley of India, picking your articles, stuffs or items from your doorstep and shifting them all safely and securely to the place wherever you want to locate. We believe in offering the kind of services which will leave a wow imprint on the mind of our customers.
Why Choose Us?
We believe that our longevity in this industry speaks for itself. It is our goal to create and maintain lasting relationships with our customers, instilling in them the confidence that we are the best choice for their relocation needs both now and in the future. Each member of our team is qualified, disciplined, trained and dedicated to accomplish and maintain a lasting relationship with our customers by providing a level of quality service efficiently and effectively to help ensure a safe, worry free transition of your possessions.we provide to our client is our strength for which we deserve to be the best choice as packers and movers for you.
Bharathi Packers and Movers Reviews
Bharathi Packers and Movers
Good
I shifted my things from Bangalore to Chennai. I received all the items before expected date that also in excellent condition. I already recommend to 2 of my friends. thanks to Bharati packers and movers.
Bharathi Packers and Movers
Excellent job
Nice worker good job best price and best services and fully trusted company, Packing and transportation of Goods with so much caring by their Staff .......Good Job
Bharathi Packers and Movers
Fantastic Movers
I would like to thank Bharathi packers and movers for the wonderful service and professional behaviour , I used the service from Bharathi to Relocate from Bangalore to Gurgaon, mainly after reading a lot of reviews from several websites I found Bharathi has a strong hold for relocation from Bangalore to Gurgaon, Most of the reviews from The customers were for same service in these areas , also after doing good research Bharathi reviews seemed more genuine than any others , and again the person I talked to Mr Rohit was a very confident and professional person , so here I am to appreciate the work done by them , workers who came for packing were neat and uniformed , they did take a longer time to pack than expected, however the packing was done to my very satisfaction , good were delivered in 9 days as promised by them earlier , though the team which came for unpacking In Gurgaon were Not Uniformed , but were professional guys who helped me rearrange all the Major items , Good job Done Guys , Will use you Again In Need , Thanks
Bharathi Packers and Movers
Brilliant Service
I chose Bharathi packers and movers to transfer my household goods from Banglore to Pune, The whole experience was Good, from the moment I obtained a quote through to the delivery to my new home. Rohit who provided the quote was very thorough with his follow through. people who came for packing in Banglore Very hardworking, fast and friendly. compared to the people who came in for the delivery of goods in pune .The pune people were in too much of a hurry to do the job, so I called up Rohit and he called those people and asked them to the job as it was suppose to be done and then they did the unpacking and rearrangements . My apartment here is in 3rd floor and and there was no lift available and had a very heavy and large piece of furniture to unload may be that was the reason people here were not that happy doing the unpacking willingly, as they were already tired unloading my goods, but any how after a call from Banglore office they have done the job well, I am not complaining about the service its a feedback its just that Bharathi pune Branch could have sent more people for unloading and unpacking so it could have been easier for the staff members here . but I would like to appreciate the staff member at both ends in Pune and Banglore. The work was done with care and caution. I was very happy with their professionalism and skills on the day . They really know what are doing. Thanks Brilliant Service Recommending Bharathi for shifting service for long distance as per the experience I had with them
Contact Bharathi Packers and Movers
Oops!! No match Found. Visit some time Later.