30 Packing Moving Tips and Tricks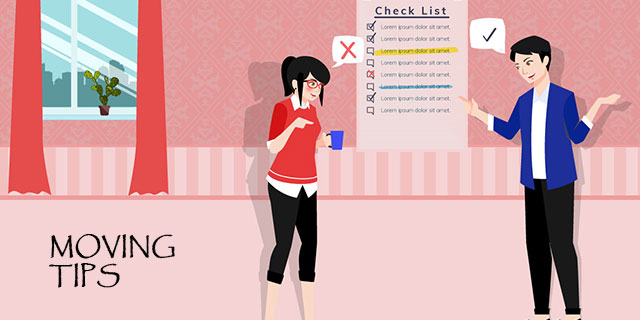 Congratulations for your new home! Shifting to a new home is exciting, but it can also be a daunting task to shift your household goods safely. We are helping peoples to relocate their home and have seen people become totally messed up without proper planning.
We always want that your shifting experience will be smooth and pleasant so, you can enjoy your new home.
There are some tips and checklists to make your move organized and systematic. We have pointed out 30 tips and tricks which are common and important according to the Indian situation, moving companies process, and people.
By using these tips, you can make your move organized & can save money. These tips will help you from planning to execution of your move. Not only this, these tricks and checklist will also help you to easily settle down in your new home.
1. De-Clutter Unnecessary Stuff: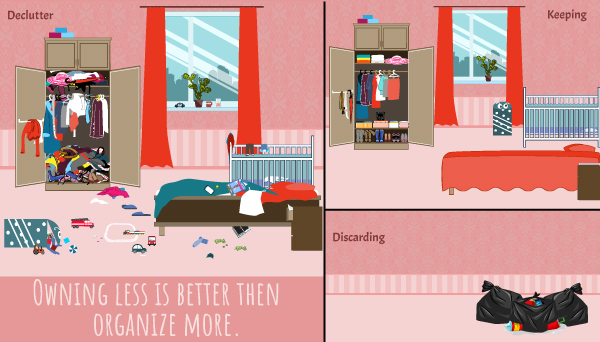 Not everything but there are many things which are not usable or substitute gadgets which are not is use from a long time you should De-Clutter it from your home; it will help you to move only necessary items. Also, there are many things which will not go with the interior of your new home or some particular pieces of which moving charges are more than its actual costs.
Think twice and safely remove such items from your home. One by one for each room make a separate De-Clutter box and remove it. Before a week from the scheduled date of moving, you should start to clutter your home.
You even can donate the pile of your clothes and other items which you are not going to use, or you haven't used for a long time. To know more about
how to de-clutter your homes before moving
to go through the link.
2. Shortlist The Items: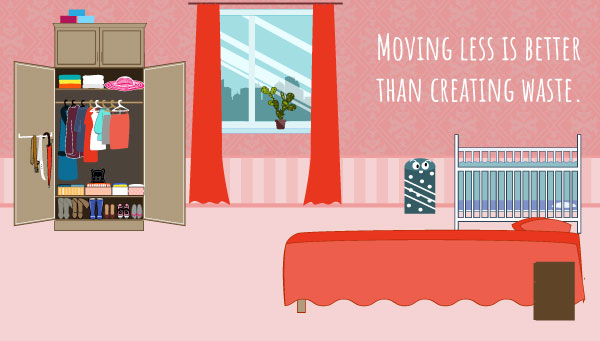 Shortlist the things as per the categories so, it will help you at the time of packing.
Make different section of different kind of things like:
Clothes

Shoes

Accessories

Books

Sun Glasses

Hand Bags

Cosmetics

Socks and the other things which are alike
Spendfew hours to sort the clothes you want, which will help you to clear and categorize things soon. Look for every closet and laundry until you have got every clothes at one place.
You can do the same things with similar items and other stuff, you can separate by Bed Rooms, Kitchen, Bathrooms and Living Room, etc. this will help you to manage the things at the time of unpacking and shifting.
3. Donate the Items and Schedule a Free Pickup: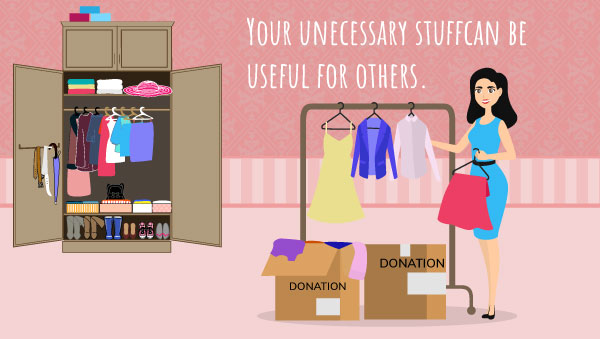 As you had already shortlisted your luggage which you don't want, there are many items which are usable for others so you can donate them. To donate these stuff don't waste your time there are so many places and online websites with whom you can schedule a free donation pickup.
Don't need to do much just put your donation luggage separately and handover to the pickup persons.
They will deliver your stuff to the needy, and you also don't have to take the stress.
4. Put Aside Stuff to Sell: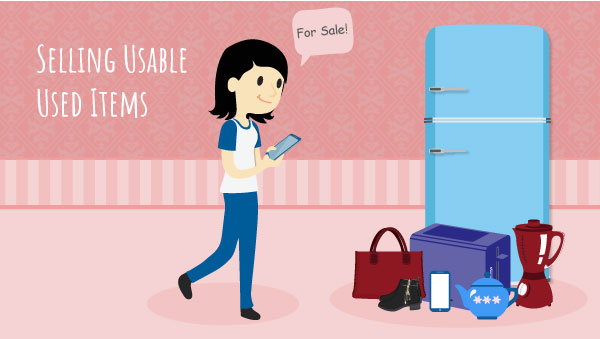 There are many items which you don't want or will not go with the interior of the new house, but you don't want to throw them away. What if you can make little money from that stuff, Isn't it a great idea?
For this put them aside and think where you can sell them. Nowadays
there are so many online websites where you can sell different type of goods
like
OLX India
,
Quikr
, Spoyl, etc.
You may have your old collection of Bags, Clutches, Sandals, and Boots, gown from your room and old mixer, tea maker and many other things from your kitchen.
Set a day and sold it out everything which you want to sell.
5. Search Expert Movers: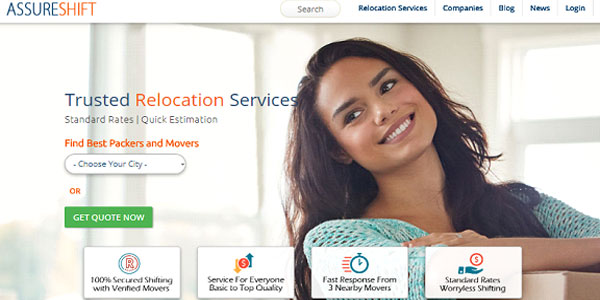 Finding a reliable Relocation company is not an easy task but yes with the help of search engines like Google, Bing, Yahoo you can find one, but it will take your lot of time. To look for a Packers and Movers for household goods, you should read the reviews and ratings of at least 2 to 3 companies which will help you to select a professional one.
An unprofessional shifting company can ruin your moving experience, so it is essential to cross-check first. You should have appropriate options to select a household
moving company in India
. The more effort you put, the less hassle you'll have on your moving day.
Imp Tip: Ask Assure Shift to find best match pre-verified Packers and Movers by submitting a form and get free estimation quotes and book your move within few minutes.
6. Select a Perfect Moving Day: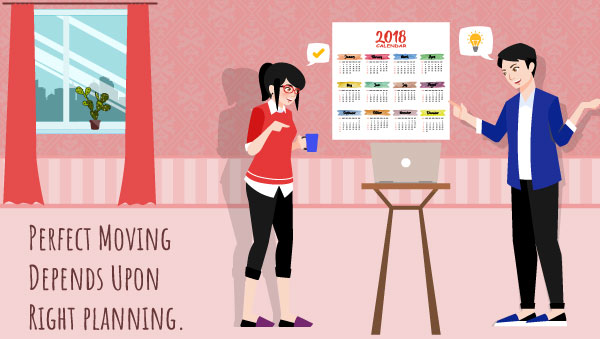 For a perfect move, Packer and Mover should be hired at least before a month so you can plan and make things accordingly. If you can make it possible and your schedule is appropriate then select the cheapest time of the month of packers and movers to make an appointment.
Generally, people are free on weekends and plan to shift in weekends but the weekends are the busiest time for packers and movers so, try to skip the weekend and make it in weekdays, you might get the right discount.
7. Discuss the Best Route with Moving Company to Your New Home: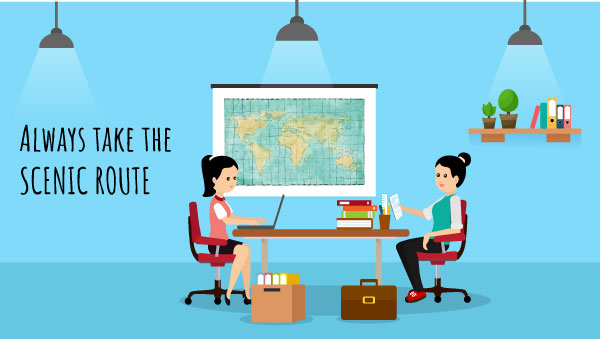 Whether you are moving locally, across State line or country, you should select an efficient way to reach your new home safely, and you don't have to face a lot of traffic on moving day.
Discuss and figure out the easiest and less traffic way to your new place. Also, before a week cross check the route twice to know is there any construction scheduled in the middle of the route. Also, make sure to make a note of traffic, detours, and essential stops while making your plan.
8. Make a Perfect Checklist: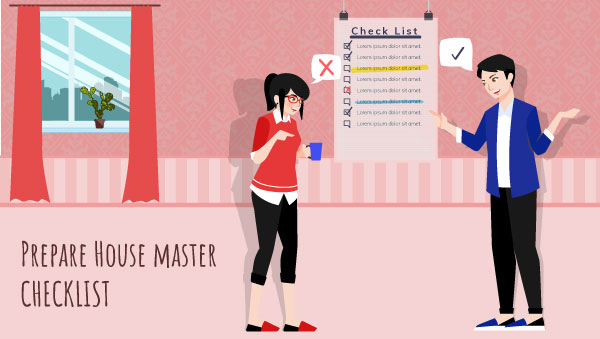 When you pack and move from a place, then there are many things to do and remember. Don't let you; yourself to become a reminder, it is entirely possible that things may skip from your mind.
You must note down them somewhere, use a notepad or make an excel sheet you can also make a note on your smartphone, or you can also use any app on the same.
Also, write the content on every box, or make an inventory list and attach it to the checklist you have created to save you valuable time, and likewise nothing will skip.
9. Arrange Your Moving Tasks on the Calendar: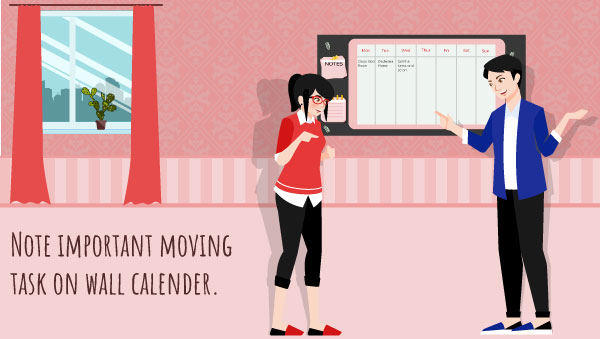 To make your move easier take a large size calendar and mark the schedule of moving as you have decided. Take your schedule plan and make the notes on calendar date wise.
You can mark the daily tasks which you have planned for before your move like,
Monday: Clean Bed Room

Tuesday: De-clutter home

Wednesday: Shortlist the items.

Thursday: Sell the old stuff and so on
This task will add as a bonus in your entire process to make your process super easy and full of comfort. You can day by day mark the completed work and can also make the changes in your schedule.
At last don't forget to celebrate with ones, who have helped you, end of the day celebrate it with them with pizzas and drinks.
10. Use Original Boxes If You Have For You Electronics: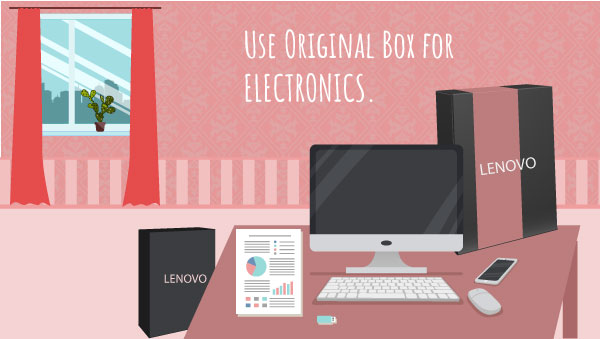 Shifting your electronic appliances in regular carton boxes can be the risky task. The best way to transport the electronic items is in their original boxes, you must have got those at the time they arrived when you have purchased them.
Look around might be you have put those boxes somewhere in your home. If you don't have then make a note to buy the cushion so you can put your stuff safely in the ordinary cartons.
You can also use blankets, towel, paper or bubble wrap which will protect your appliance.
11. Plan a Day for Disconnection: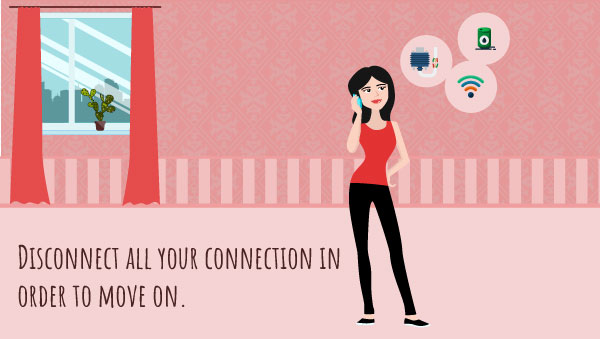 At least a week before of your move call your cable, internet, or gas providers and decide when you want to shut these services off. Also, leave the time in your schedule to collect all the chords, remotes and other essential cables you have to return.
12. Call Your Favors Ahead: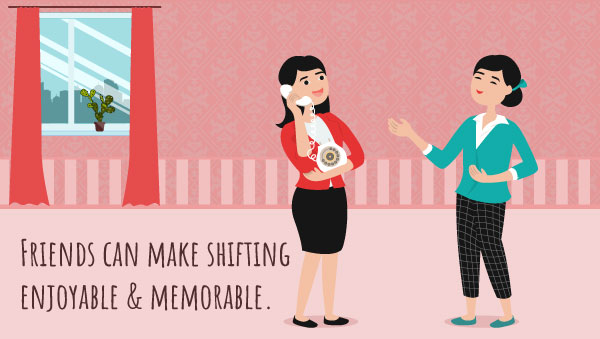 If you want your friends to help in the packing and moving process, then call them a month ahead and notify them everything about the moving and packing dates. Also, if you have a kid in your home then call for a babysitter along with them.
Make a list and send all of them like where & when to come, what to bring and so on.
Your friends or relatives whoever is coming to make a plan and ask them to wear loose and comfortable clothes and shoes.
13. Things You Should Pack Yourself: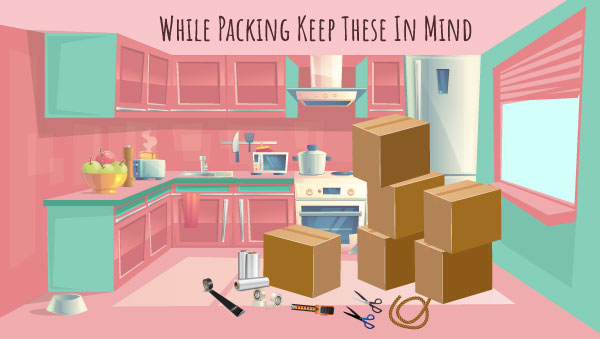 Packing everything together can become a mess so pack things little by little and make the process less stressful. As soon as you will start doing this pack only the things you need later not now and put the stuff aside which you will not go to use now.
Also the old books and important or other decorative items you can pack yourself for few months.
The things which you should pack yourself are:
Clothes
Shoes
Jewelry
Cosmetics
Toiletries
14. Pack Your Decorative Items by Yourself: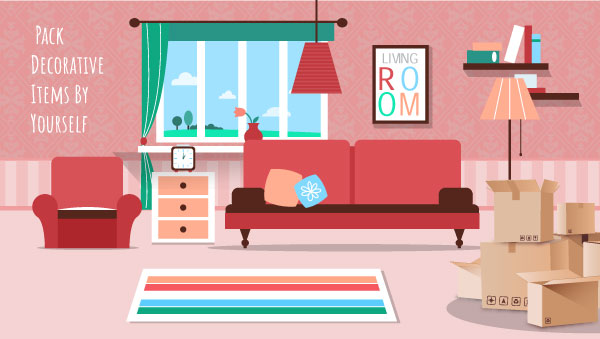 Decorative items or antique pieces are the stuff which is precious and close to your heart as you one by one collected them. So, for the peace of your mind, you can pack these kinds of things by yourself. Do these several packing weeks before of your move.
If this later then the few days before your move you will think that you will lose your mind. After looking your precious thing stark, you will feel dizzy, but if you do this, then you will be relaxed that all your valuable and antiques pieces are bubble wrapped.
The list of few decor items which you can pack yourself:
Mementos

Antique Pieces

Small Mirrors

Pots

Art Pieces

Candle Stands

Lamps

Wall clocks and so on.
15. Change Your Address a Week Before: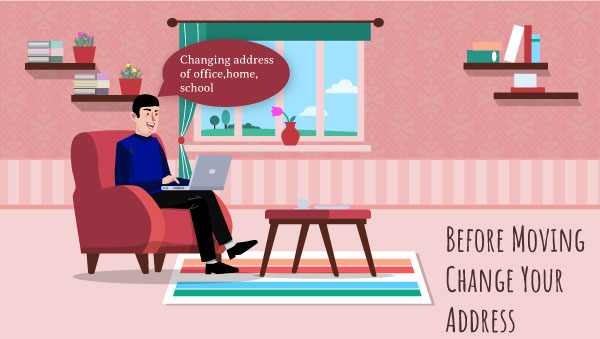 The thing which you should do before a week, so you will not forget it Anyways. This thing people used to ignore it many times and they realize it after a long time when they are waiting for some mail or letter or shipment, but they didn't receive it.
Change your address before a week, so when you reach your new home, you can quickly get your bills, letter and other things on time without any hassle.
The places where you should change your address before a week are:
Post Office, Working Place

Bank, Loan Issuers, Credit and Debit Cards, Student Loans, Financial Aid and Investments

Insurance: Health, Dental, Car, Home Owner or Renter's Insurance

Gas, Water, Power, Internet, Cable, Garbage, Cell phone Service, Lawn Care, and Cleaning Service

Doctor, Dentist, Children's Doctor, Lawyer and Babysitter

Memberships and subscriptions: Retail clubs, Churches, Scouts/Youth Organizations, Parent Teacher Associations, Magazines, and Subscription Boxes

Government Agencies: Department/Registry of Motor Vehicles, Internal Revenue Service, Voter Registration, Social Security, Citizenship and Immigration Services, Department Of Veteran Affairs

Online Services: Shopping (Amazon, Etc), mapping services (Google maps, etc.)
16. Things You Need If You are Packing By Yourself: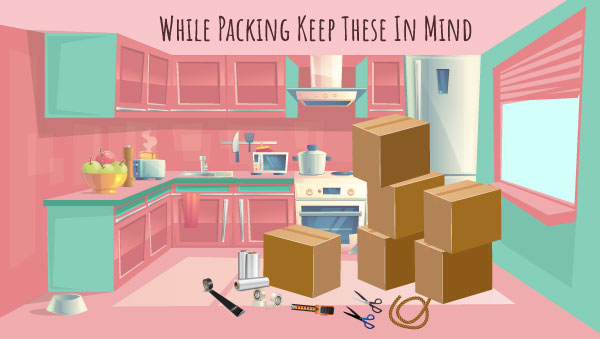 There are many things which you have to manage when you are packing by yourself. Managing everything at one time will become difficult so there are so many things you must keep in mind to make you packing comfortable and hassle-free.
Here we are mentioning a few tips which will surely help you with your packing:
Collect Packing Material:
Before start packing the things collect all the necessary packing material or if you don't have purchased all the equipment and material of packing required like small and significant cartons, bubble wrap, Ziploc clear bags, newspaper, adhesive tape, color-coded electric tape, foam Sheets, thermal sheets and Recycle Bubble Wrap.
Create a Number System:
If you want to separate everything make a list of every single item in a box and give a number to that box, so it makes everything simple at the time of unpacking and placing the stuff. Like this, if you want anything at any time you have to check the name on the list and then the box number instead of digging through every box to find it.
Small Boxes for Heavy stuff:
Always use small boxes to pack bulky items like books because when you use the big box, then you have to face problem in lifting it. So, always keep in mind use small boxes for heavy stuff and big boxes for light items like antique pieces, momentous and use towel and toys to manage them.
Pack Flat Fragile Items Vertically:
All the stuff which are fragile and flat you should always pack those stuff vertically. Items like plates, mirrors, small glass items place in a carton box gently instead of wrapping them and then fill the space with bubble wrap to prevent the damage.
Cover Your Toiletry Items Properly:
While packing your toiletry items, first of all, prevent them from leaking, crushing and falling. To avoid open the bottle of the toiletries like shampoo, hand wash, face wash, conditioner and other and put a saran wrap on it and close the lead. Like this, you can prevent them and different from leaking.
17. Prepare a Clear Plastic Bag With the Things You Need Right Away: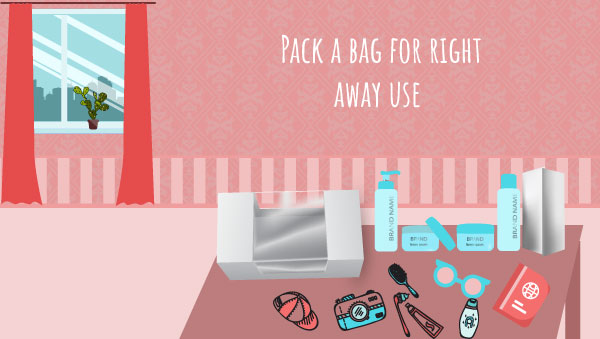 This can include Checklist, sunscreen, hand soap, mobile, and charger, or whatever else you think you'll need for the day in when you were traveling.
You should have few things handy so you can easily relocate and easily unpack your luggage.
18. Prepare an Overnight Bag: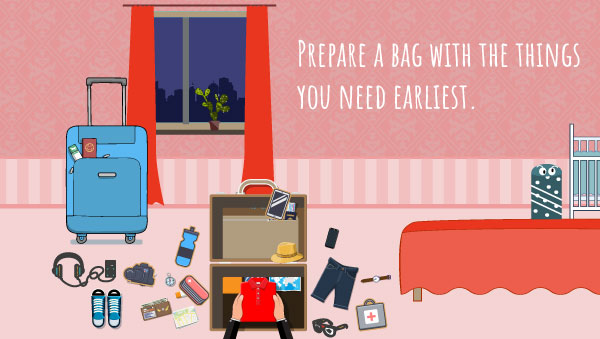 Moving day will become a very long day, and most people won't get a chance to unpack everything. So for the first-night pack and bring everything you need to feel relaxed and comfortable.
You must put following items in the bag like:
Clothes

Toiletries

Water bottle

Laptop
19. Before a Week Stop Buying Groceries: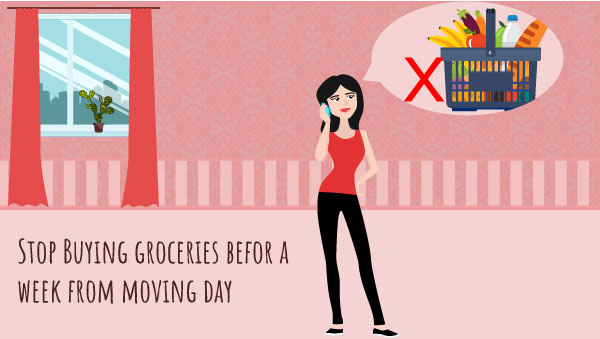 Stop buying groceries before a week of your move otherwise you have to throw fresh and perfectly decent food. Try to cook at home to finish all the groceries you have left.
If there is anything which you haven't finished yet, then you may call a friend, or relative to come and look is they want anything from that.
If still anything is left then fling it there is no other option for it.
20. Take Your Electronic Appliances Picture Before Unplug Them: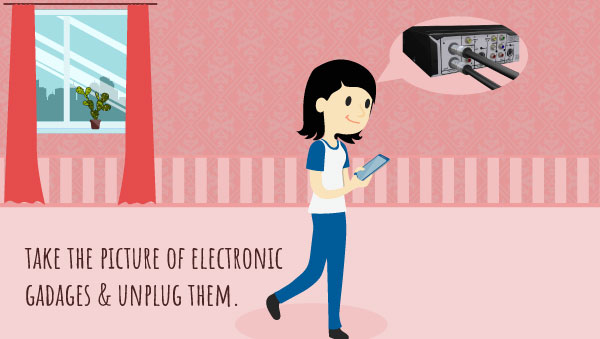 Before start unplugs and packing any electronic gadget it's better to take their image from the back of the devices; it will help you to set the cord situation if you want at the time of fixing them.
If you hire a Packers and Mover, and also you have taken their insurance service then it will also help you to crosscheck your appliances whether there is any damage happened or not.
21. Sort and Pack Important Documents in Separate Files: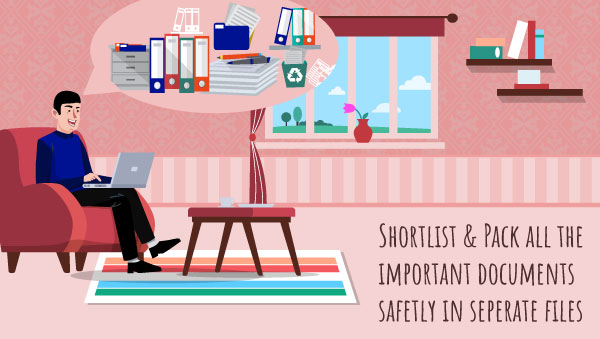 Pack a different case or file including copies of all your essential documents in the matter of urgency. It is indeed a difficult task to copy and scan every document from birth certificate to other things.
Take a storage box in which you can easily separate every document just like:
Electricity Bills

Medical Documents

Automobile papers

Receipts

Tax Papers

Bank Papers

Loan Papers

Insurance Paper and so on
Likewise, you can save your precious papers, as you don't want to risk them by any damage.
22. For Cleaning Day Put Aside All The Cleaning Supplies: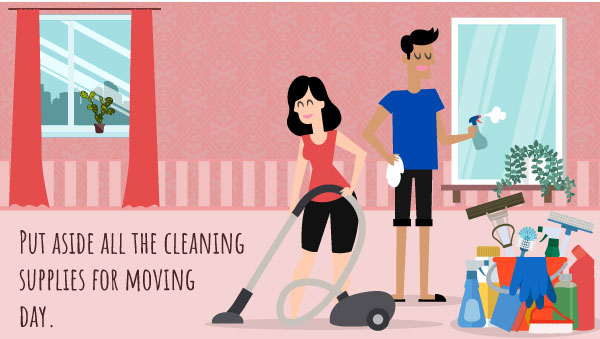 Make a mini cleaning kit for moving day so you can do the final sweep through the home. Also, you can take help of your friends for the final cleaning.
Take these items in your basket:
Few Brushes

Broom

Wipes

Paper Towels

Old Rags
Cleaning tips for the moving day:
Clean entire house before movers will come on moving day

Make ready your all cleaning supplies

Make a cleaning checklist
23. Defrost Your Fridge Before One Day of Your Move: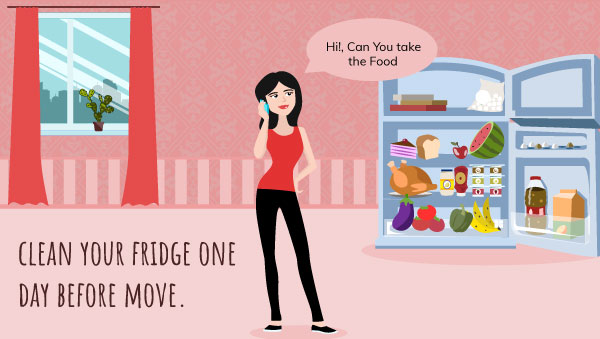 Once you had done with the packing of fragile kitchen items, then the last thing which left is to do is defrost your fridge. As there are many things which can damage your refrigerator during the transportation.
How to defrost your fridge before the move:
Unplug your fridge first

Empty all the food items

Remove all the detachable shelves

Next day, remove the water from the water eliminating tray
Before shifting the fridge into your new home clean your refrigerator and wipe it with a cleaning liquid before you tow it to your new house.
24. Before Moving Takes Few Pictures of Your New Home: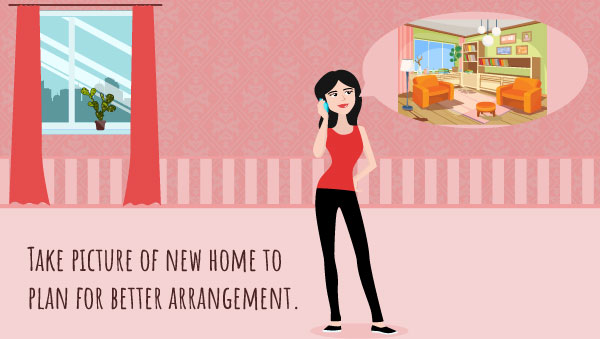 Before moving to your new home take few pictures of your entire house which will help you in the whole process from the pack to run. According to images, you can select the stuff which you want to shift to your new home.
Also, these images will help you to unpack and shift the luggage after unloading it. When the stuff will be moved then also you can check whether there can be damage while turning the heavy and big item such as the bed, wardrobe, sofa, etc.
Nobody wants a dent on the first of shifting to your new home so, take the image of the home and shift happily.
25. Guide Moving Staff When They are Unloading: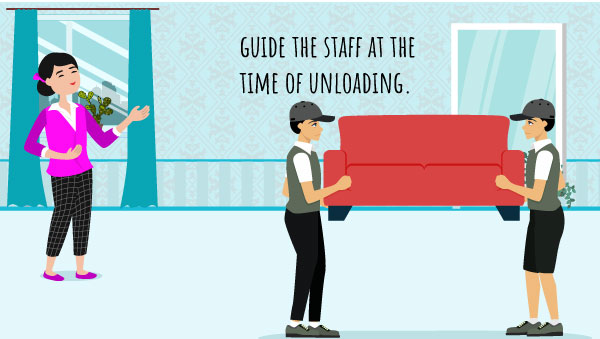 As you had already clicked the picture of your new home now, you can guide the moving or shifting staff for unloading and shift the entire goods.
Also, you can guide the staff for the placing the stuff as per the interior and other requirements of your new house shifting plan.
At the time of unloading and guiding the staffs, you can also cross-check the goods as per your checklist you had created before.
26. Keep Ziploc Bag Handy: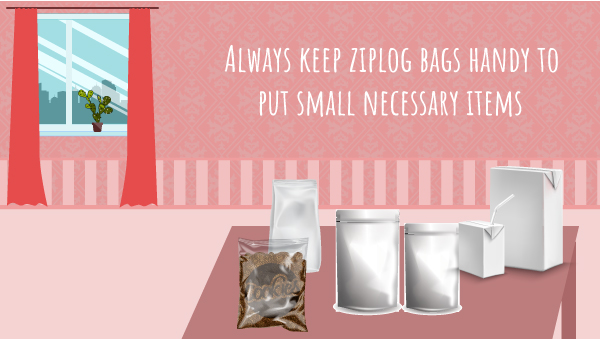 While moving to a new home, you must put Ziploc bags with you as at any point of time you may need the packets, for example, you might need to disassemble your furniture (like bed, cabinets, wardrobes, etc.) you can quickly put the hardware such as screws, nails, and other small pieces.
Always try to use clear Ziploc bags to store these small pieces or else put the label on it such as screws, nails, jewelry, luggage keys, or other small, easily forgettable items, etc.
27. Assemble Furniture & Appliances First: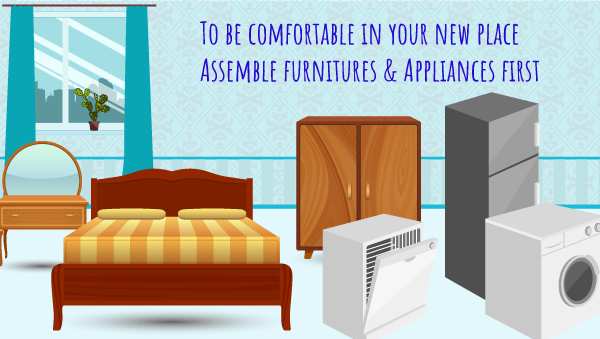 As soon as you are moving into your new home, the first thing to do is assemble your essential stuff such as:
Bed

Fridge

Fan

Air Conditioner

Inverter etc.
In this way, if you will not unpack the things then on the first night, you can take a nap properly, and you don't have to tuck into dust and in search of the right bed sheet.
28. Buy Some Groceries for The First Day After The Move: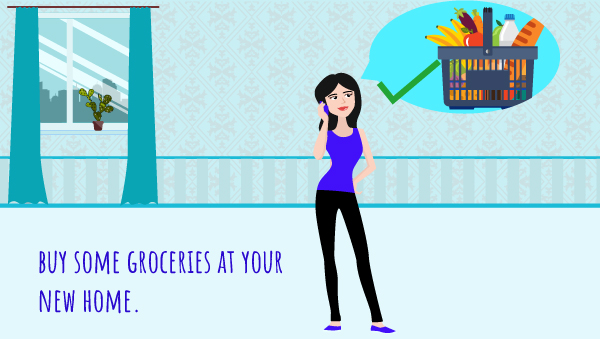 Before moving to your new home, whether it was rented or a new home you should once check the present condition of the bathroom and kitchen.
In the bathroom, you can also put the toiletries in advance but after cleaning. In this way, you don't have to worry about this stuff, and you can quickly shift another thing on the first day of your new home.
29. Pre-clean Your New Home's Bathroom and Kitchen: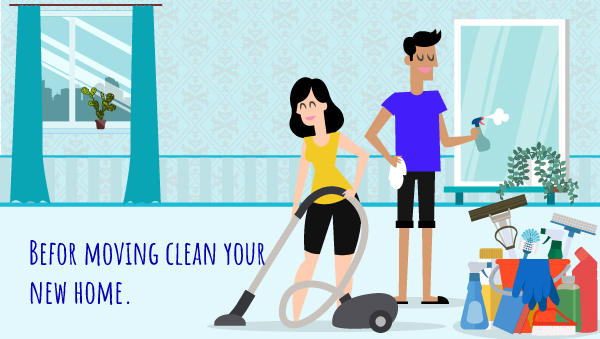 Before moving to your new home, whether it is rented or a new home you should once check the present condition of the bathroom and kitchen.
In the bathroom, you can also put the toiletries in advance but after cleaning. In this way, you don't have to worry about this stuff, and you can easily shift another thing on the first day of your new home.
30. Always Be a Good Host: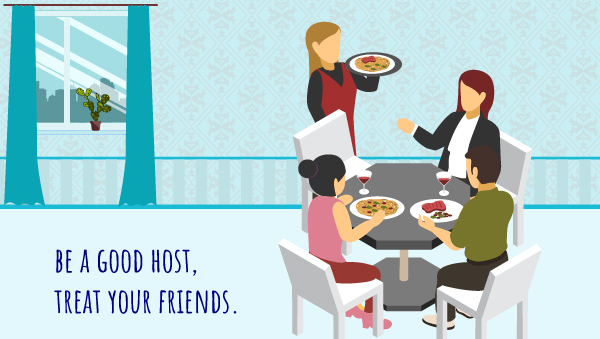 Show your humanity and well behave character to the person who helped you move. Not to your friends only also take care of the staff that you had paid to do all.
Provide food or beverages and snacks to all of them or pay everyone's dinner or order the menu by using different online food portals such as
Swiggy
,
Zomato.com
,
foodpanda
, and many others.
Like this, you can take care of the persons and show your appreciation. After all, moving is hard work!
If you will follow these simple Pack and Move tips then you'll have nothing to worry about for the further moving process. The more effort you will put in your move the easier and comfortable it would be. After following the above-mentioned tips and checklist, you will surely find your move easy or comfortable.